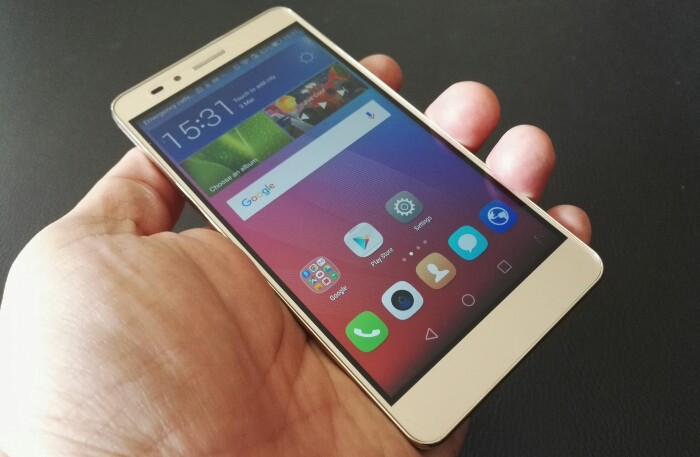 The honor 5X from Huawei's value added honor branch looks to offer even more value with its shiny, full-metal body, fingerprint scanner enabled features and more for below RM1000. In fact, even the most premium gold coloured version is only going for just RM939 (officially) but is it just premium looks and a few upper-end features or does it really bring enough value to it's price tag? We find out in our full review of the honor 5X below.
Design, Tech Specs and Features - Shiny, full metal chassis + premium features you need
Featuring a fully metal body with metallic front, the gold coloured honor 5X looks and feels like a more expensive premium phablet. Like the honor 7, it still has an uneven join near the top and bottom on the back, but this time around, the perforated design on both looks much better than the file pattern on the honor 7. Build quality is still as solid as ever and it feels good in the hand. The chamfered edges, chrome frame and metallic front look downright awesome while the brushed metal backside is a massive improvement over the matte back of the honor 7. Does the honor 5X look better than the honor 7? Yes. Yes it does, but you can see a better video comparison below.
The honor 5X vs the honor 7
Here are the honor 5X tech specs:
64-bit quad-core 1.7 GHz Qualcomm Snapdragon 616 chip
2GB RAM
16GB internal storage with a microSD card slot
5.5-inch full HD 1080p display
13MP main camera (LED flash) and a 5MP at the front
features fingerprint sensor (Fingerprint 2.0), 4G LTE Dual Sim (nano SIM + micro SIM)
Android 5.1.1
3000 mAh battery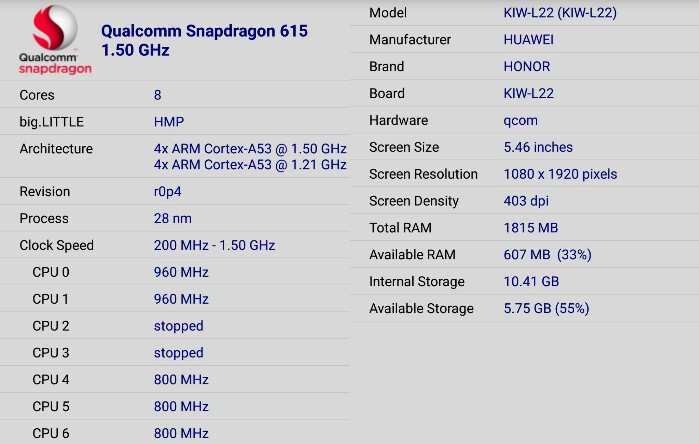 Quite obviously, the honor 5X retains the premium features that most users will find useful like the 5.5-inch full HD display, fingerprint sensor and 4G LTE connectivity. It may not have an IR blaster or universal remote control function or a customizable smart key, but it has dual SIM support for both nano-SIM and micro-SIM cards without having to sacrifice the microSD slot.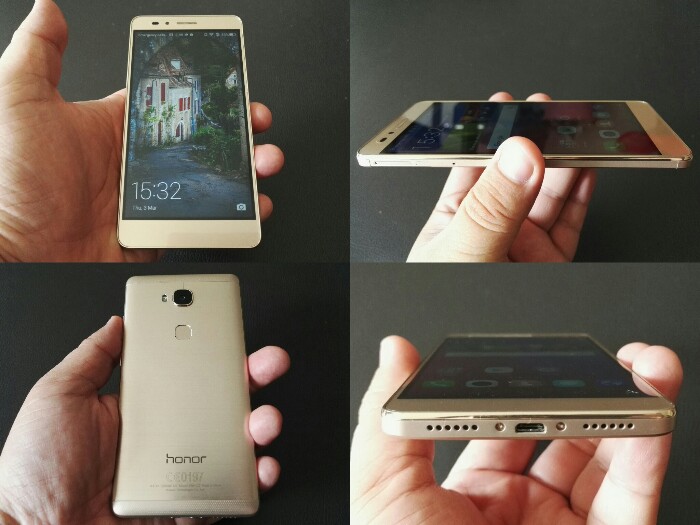 The honor 5X looks as shiny and attractive as any other premium yet more expensive smartphone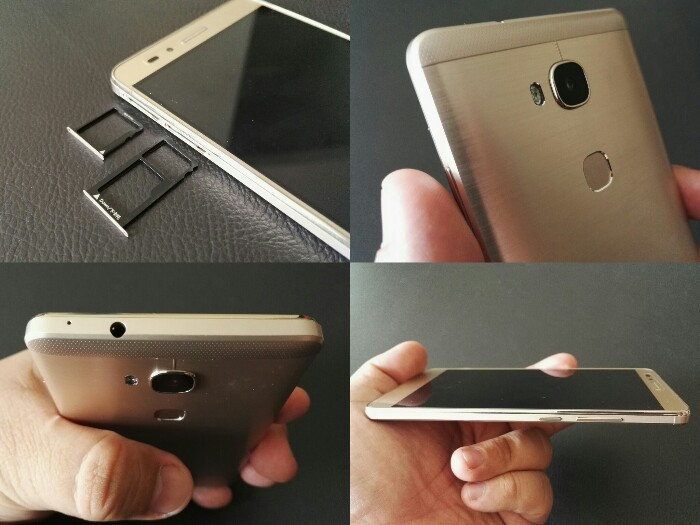 The honor 5X packs in 3 card slots, one for a micro-SIM, one for a nano-SIM and one for a microSD
While the 13MP rear camera may seem like a downgrade from the 20MP rear camera on the honor 7, it is still a better than average camera. Features are also a bit downgraded, with no Pro or manual mode but you still get a whole bunch of camera features like HDR, All-Focus, Time Lapse, Slow motion, beauty mode and good food mode. The fingerprint sensor on the back also gets enhanced usability with the Fingerprint 2.0 as you can use different fingers to quick link to different apps, call different contacts, bring down the notifications menu, bring up the latest apps menu and much more.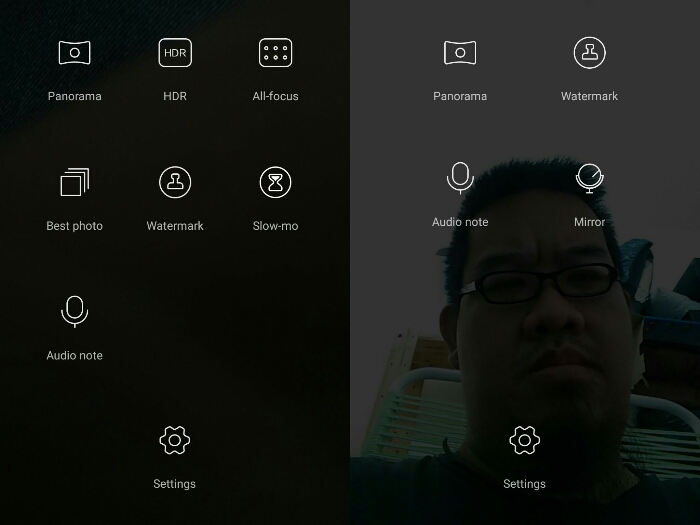 Still plenty of camera features on the honor 5X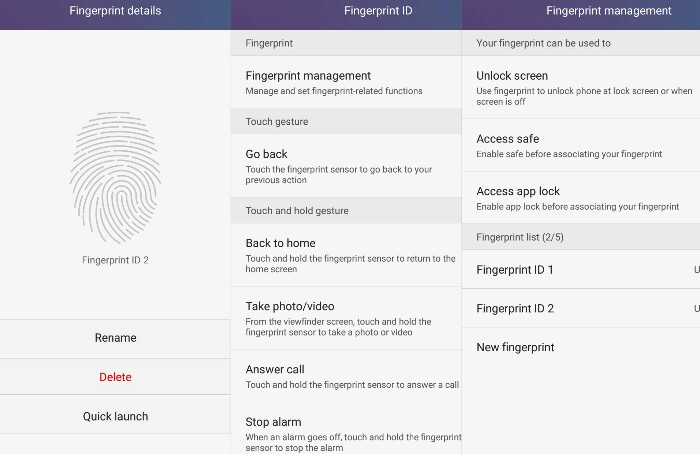 Do more than just unlock your smartphone with the fingerprint scanner on the honor 5X
Plenty of features here even though it is still EMUI 3.1
Performance - Definitely upper midrange
From our benchmarks the honor 5X scored 37160 in AnTuTu and 7703 in 3DMark's Ice Storm Unlimited, placing it in the upper midrange. This was reflected in a 57.1 fps frame rate for Epic Citadel. While it doesn't offer the smoothness or special effects of the honor 7, the honor 5X still delivers nearly lag free performance in Asphalt 8: Airborne on high visual quality settings. If you still want that smoother performance, just tweak the visual quality settings to medium and performance gets much faster and smoother, minus some of the special effects.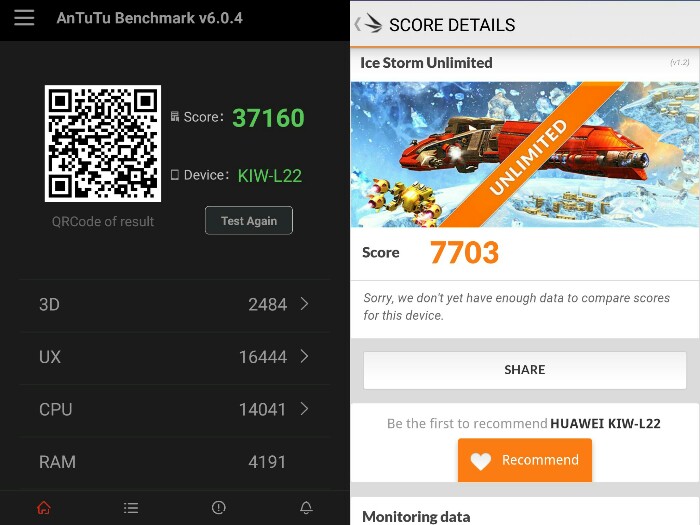 The honor 5X scored in the upper midrange for our benchmarks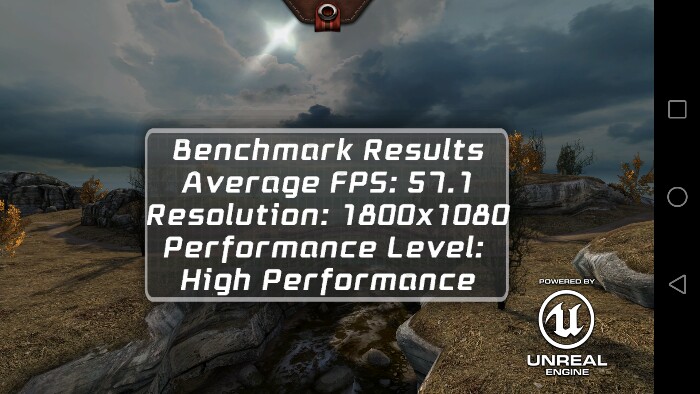 57.1 frames per second on Epic Citadel is impressive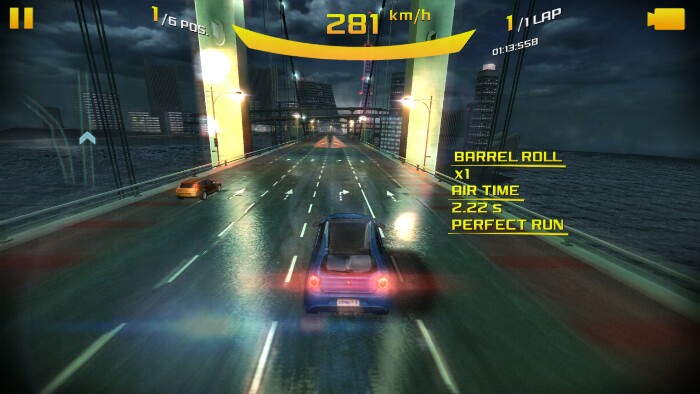 Play demanding games like Asphalt 8: Airborne and still get great graphics with the honor 5X
Unfortunately, the honor 5X does suffer the same condition as many thin metal smartphones, it gets hot fast. Considering that the processor is different than the honor 7, I would say that the Snapdragon 616 processor the honor 5X comes with could be a major contributor to the heat. Perhaps, Huawei are better at heat management with their own processors instead of others (the honor 7 uses the Huawei Kirin HiSilicon 935 processor).
Battery life is very good nonetheless and on normal usage you can expect close to 2 days usage on a single charge. Heavy users can expect a bit more than a day while minimal users can wait more than 5 days until they need to charge. While it may not charge as fast as the honor 7, you can get 100% in about 2 hours or so. The highlight of the honor 5X remains the full HD display, which is great for movies and multimedia while sound quality is clear and loud enough to fill a moving car.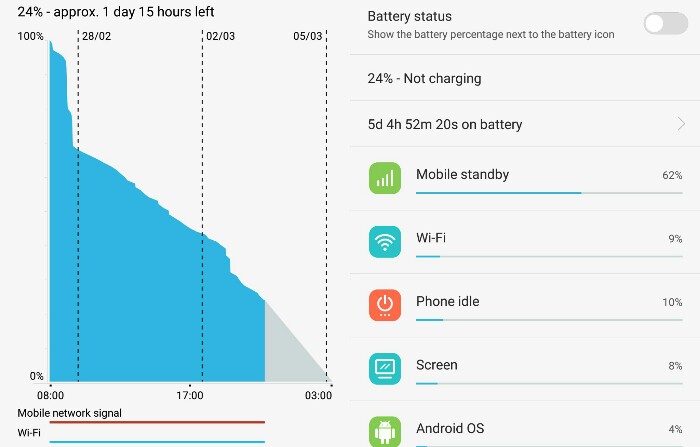 Can your smartphone last 5 days on minimal usage?
In terms of camera capabilities, at first I thought that it would be like the Huawei P8 Lite, another smartphone from Huawei with a brushed metal backside and a bit slower but still capable camera. However, the honor 5X is certainly an improvement over that predecessor at least. While it isn't as capable or feature filled as the honor 7, the honor 5X still offers fast autofocus and good camera performance in low-light conditions.
Panorama mode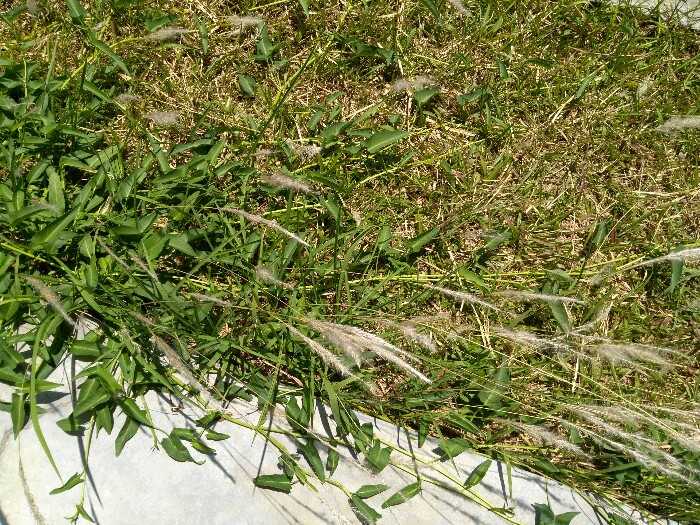 13MP, Auto ~ pretty fast autofocus for plants blowing in the wind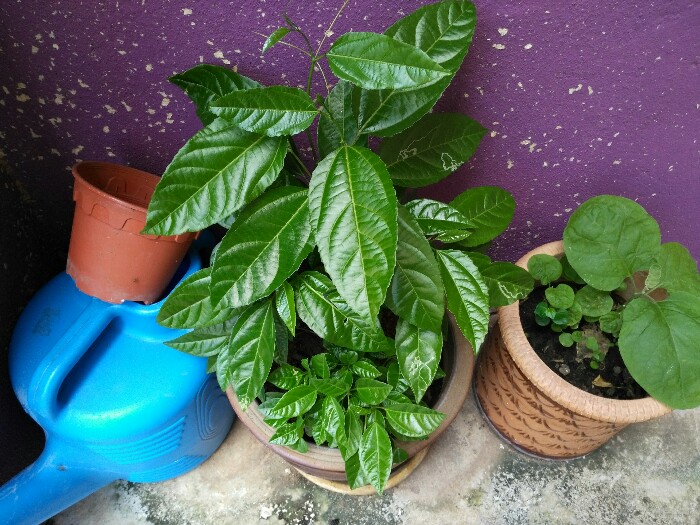 13MP, Auto
5MP, front camera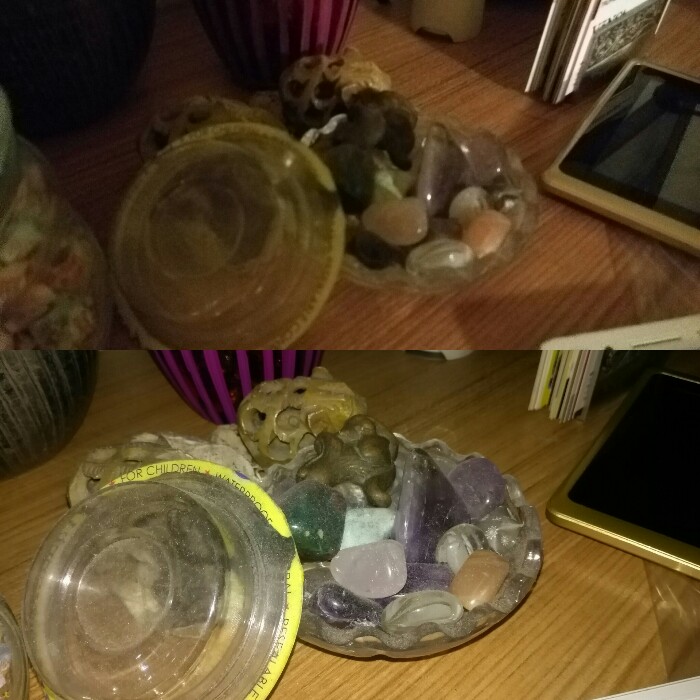 13MP, Auto (top) and 13MP, Auto with Flash (bottom)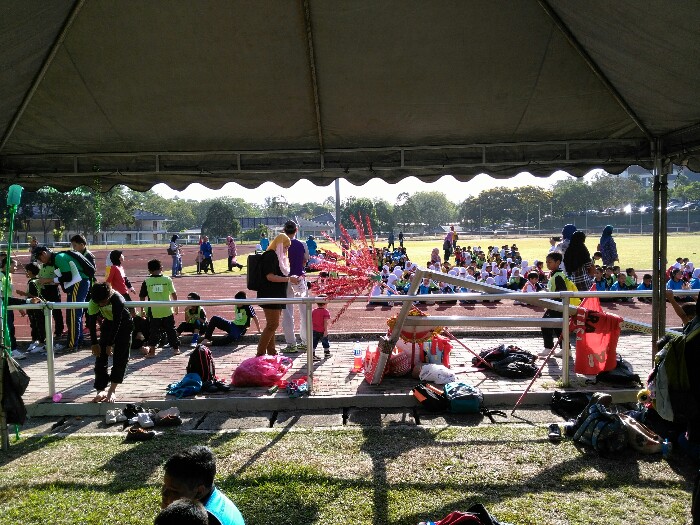 13MP, Auto ~ works well in low-light conditions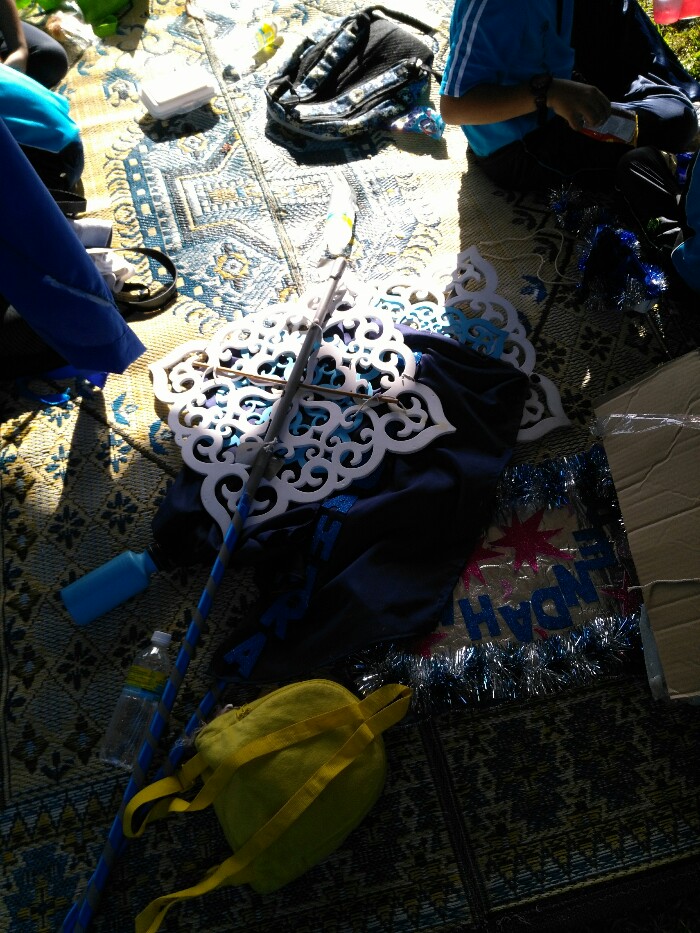 13MP, Auto ~ works well in low-light conditions
Conclusion - Looks great + no nonsense premium features at value pricing
For once, the "no nonsense" tagline for the honor 5X is incredibly accurate as it certainly does offer premium features minus all the extra "nonsense" stuff. The fingerprint sensor offers a good deal of extra yet fast security along with plenty of other features, making it one of the most affordable fingerprint sensor enabled smartphones for under RM1000.
The fact that the gold version only costs RM939 despite looking so good makes it a great value buy, even more so since the silver and grey version costs RM899. An extra RM40 isn't going to hurt your pocket that much, and the extra shiny bits are worth your trouble.
While the other features (like the 13MP rear camera) don't shine nearly as much, they certainly work well enough for most people so the honor 5X should satisfy most entry-level to midrange users. Those looking for a few more features or a more gaming capable device should probably consider the honor 7 or honor 7 Enhanced Edition though.
*TechNave.com would like to thank honor Malaysia for providing us with the honor 5X for this review. It allowed us to do a more in-depth review and highlight more features.