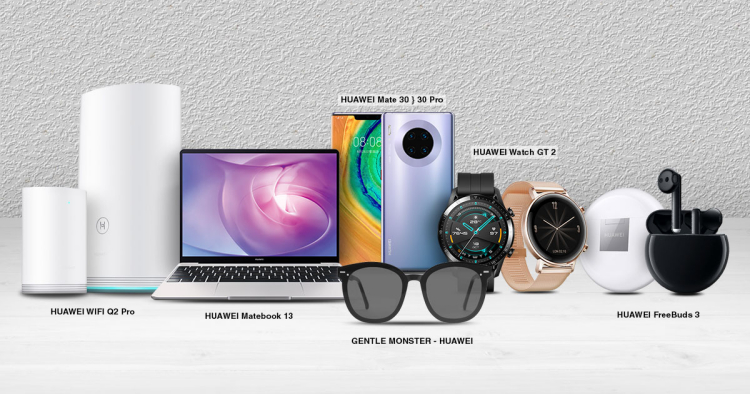 Huawei Malaysia have been progressively introducing new gadgets to help Malaysians lead a more intelligent lifestyle. While this started out with the latest smartphones like the Huawei Mate 30 series for its new ultra slow-mo in 7690fps & AI Gesture, work-centric laptops like the Huawei MateBook 13, and alongside new Huawei Smart Life looks to provide a more complete ecosystem with gadgets for every purpose.
Available starting from 15 November 2019, these new gadgets include the Huawei Watch GT2, Huawei x Gentle Monster, Huawei Freebuds 3 and Huawei WiFi Q2 Pro. Read on to find out how these and current Huawei devices can help you pursue a more Intelligent Lifestyle in Huawei Smart Life.
To tell time longer than any other smartwatch
While other smartwatches need to be charged nearly every day or more, the Huawei Watch GT2 can last more than 2 weeks on a single charge. On top of being able to tell the time and provide smart notifications in style with its leather strap, it can also monitor heart rates with the built-in heart-rate sensor. Users can also change the WatchFace to fit their personality, as well as playing music & pick up phone calls too on-the-go.
Priced from RM799, thanks to the new Huawei Smart Life promotion, you can also get a free trendy strap if you buy it from authorized or participating outlets. We've tried it out ourselves and the Watch GT2 should fit most Malaysians, even our thick-wristed Editor, while also tracking sleep patterns and exercise steps through the Huawei Health app.
To enjoy music wirelessly and look cool at the same time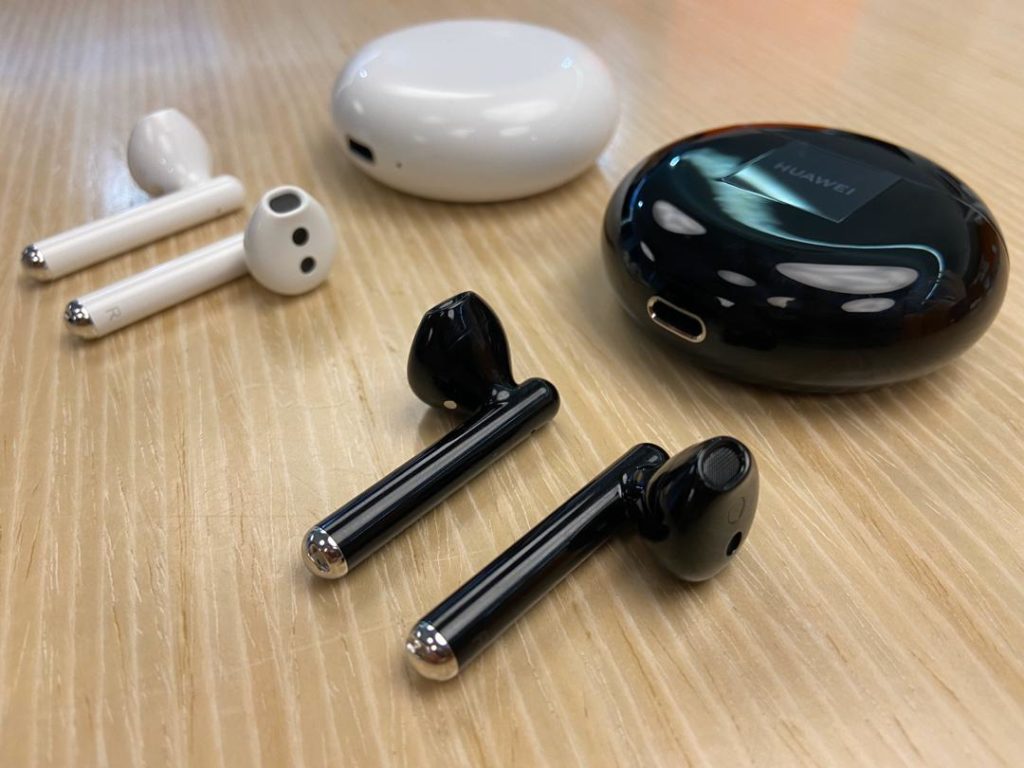 It's certainly exhilarating to be able to cut the cables and go wireless for your music but with the Huawei Freebuds 3, you can do so and enjoy better music thanks to the intelligent real-time active noise cancellation. Utilizing the Kirin A1 chipset for better and more stable Bluetooth 5.1 connectivity, the Freebuds 3 is the first open-fit TWS earbuds that both support call noise reduction with accurate real-time active noise cancellation to keep you connected to your music comfortably, as well as answering calls at the same time with its built-in bone voice sensor.

Available from RM729, the Freebuds 3 pair up nearly instantly when you tap on the pop-up while playback is intuitive, pausing when taken out and resuming when putting back in. In addition, the Huawei Freebuds 3 case lets you recharge wirelessly anywhere there's a wireless recharging surface. This works on the Wireless Charging from the Mate 30 Pro too, so no cables required for charging either.
Present yourself in style with the Huawei x Gentle Monster glasses
In collaboration with Gentle Monster, the Huawei x Gentle Monster eyewear utilizes a unique audio cavity to transfer sound, so even if nothing goes into your ears, you still hear crystal clear music and audio. AI-powered Intelligent noise reduction ensures that your calls are also received and answered in crystal clear clarity, so you'll always be heard.
The stylish sunglasses come in 2 variations (Jackbye and Eastmoon) with 3 optical glasses so you can choose a design that fits your style. Priced at RM1599, the eyewear is also IP67 dust and water-resistant so it should be able to handle sweat and rain while double taps on the slim sides let you control calls and music seamlessly.
To stay connected everywhere
Unlike most network routers, the Huawei WiFi Q2 Pro utilizes 5Ghz mesh-WiFi to help cover more areas while offering download speeds of up to 1867 Mbps. The pack of 3 Hybrid networking devices work seamlessly together so your WiFi network covers all the floors in your home or office and they work wherever there's a power plug, so no messy drilling or complex setup.
Designed to adapt according to your online surfing habits, the Huawei WiFi Q2 Pro pack automatically self-learn, optimizing to your WiFi needs as or when you actually need them. Priced from RM499, thanks to the Huawei Smart Life promotion, you also get a Huawei WiFi Q2 Pro Satellite worth RM169 for free.
To work and collaborate seamlessly
Previously introduced as a premium yet affordable laptop for both work and play, the Huawei MateBook 13 comes in Intel Core i5 and Intel Core i7 variations priced respectively at RM3599 and RM4399. Doing away with pesky cables once more, the MateBook 13 offer multi-screen collaboration with compatible Huawei devices. This lets you easily connect your Huawei device with just a single tap.
Once you do so, you can use mobile apps, see videos on your phone and even drag and drop files, pictures, documents and more. Thanks to the Huawei Smart Life promotion you can also get a Huawei Backpack and Bluetooth mouse for free.


To do everything else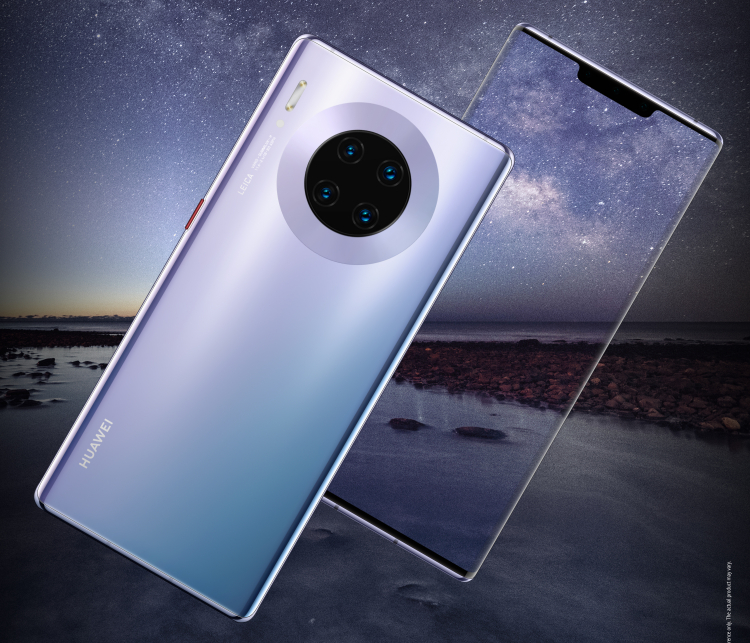 Tying everything else together are Huawei phones like the Huawei Mate 30 and Mate 30 Pro. Utilizing the advanced Kirin 990 chipset and highest DxOMark scoring cameras they seamlessly collaborate with the MateBook 13 and connect wirelessly to the WiFi Q2 Pro, Freebuds 3 and Huawei x Gentle Monster eyewear. They let you record video in a jaw-dropping up to 7680 fps slow motion, turn your smartphone into a game console controller and much more.
For the Huawei Smart Life promotion, you can get the Huawei Mate 30 and Mate 30 Pro with exclusive free gifts worth RM537. These include a Huawei SuperCharge Car Charger along with extended 1-year Huawei Care.
Coming soon on 15 November!
So, there you have it, certainly a lot more to the Huawei Malaysia ecosystem than just a Matebook laptop or Huawei phone, so if you're interested in more Huawei Smart Life gadgets then do check out their Facebook page for more details. Do let us know how that turned out for you on our Facebook page and as always stay tuned to TechNave.com.