Huawei shipped 108 million smartphones for #3 in the world, more collaborations coming in 2016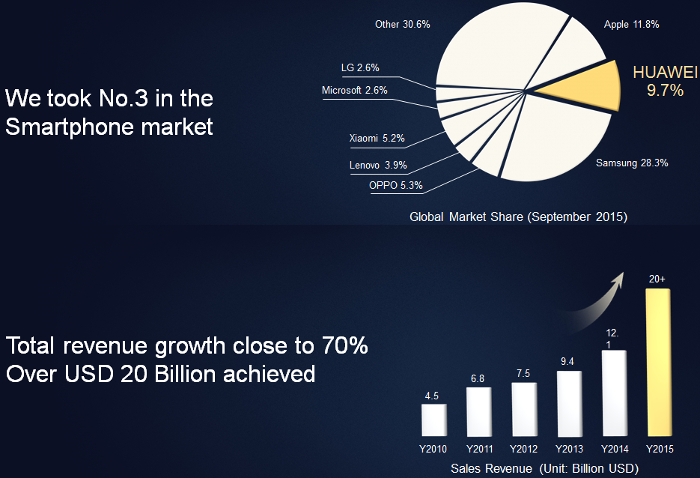 Apart from the Huawei Mate 8 and other CES 2016 announcements, Huawei also revealed that they managed to ship 108 million smartphones for 2015, gaining the #3 position in the global smartphone market and the top smartphone position in China. Revenues were more than $20 billion for 2015, almost a 70 percent increase over 2014.
Huawei attributes this success to continuous collaborations made with other top brands such as Google (resulting in the Huawei Nexus 6P), Swarovski (resulting in new Huawei Watch designs) and Harmon Kardon (resulting in the MediaPad M2 tablets). Here in Malaysia, Huawei not only rolled out the Nexus 6P, Mate S and Honor 7 but also started off their Smart City solution. According to Huawei, 2016 will involve more collaborations, building upon the momentum of their achievements in 2015.