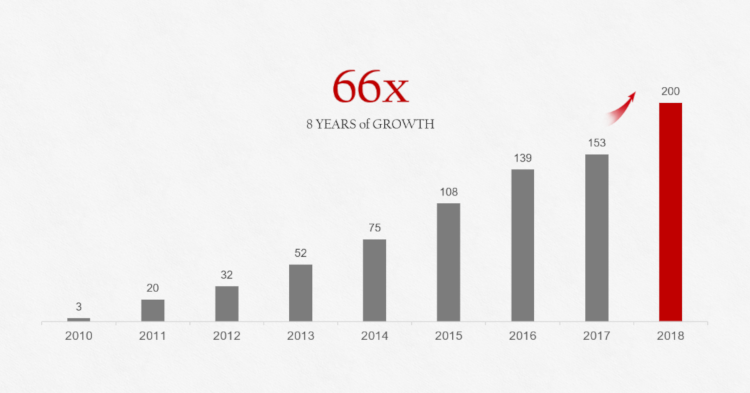 Huawei consumer BG has announced that the Chinese manufacturer has sold more than 200 million smartphones in the year of 2018, outselling 2017 by nearly 50 million units, pulling ahead of Apple in terms of sales 3 quarters in a row, retaining its number 2 spot as the second best smartphone brand internationally. This is largely due to the "out-of-the-box" thinking and design philosophy that Huawei did in order to design and manufacture their smartphones while retaining a "consumer-centric" focus on innovation.
For example, the Huawei P20 Pro is the first smartphone of its kind to come equipped with a 40MP + 20MP + 8MP image sensor in the rear. Not only that, but the aforementioned device was also ranked number 1 on DxOMark's camera-centric website with a score of 109.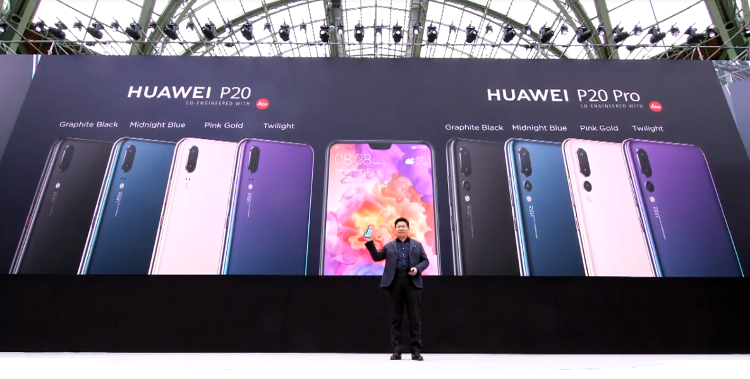 Huawei P20 series launch in Paris
As of the time of this writing, the Huawei P20 Pro has not been dethroned yet from its number 1 spot ever since it was listed on 27 March 2018. If you are interested, we've also done a video guide on how to take stunning pictures with the P20 Pro.
The Huawei Mate 20 Pro, on the other hand, introduces the world's first reverse wireless charging technology which allows the phone to act as a portable Powerbank that can charge other devices that support the Qi Charging standard. Not only that, the device also comes equipped with the world's first 7nm chipset, namely the HiSilicon Kirin 980 which is also fitted with dual NPU (Neural-network Processing Units).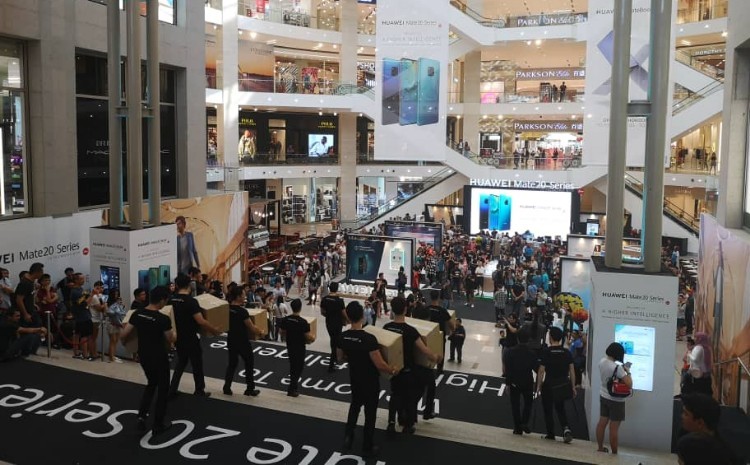 Huawei Mate 20 series launch in Malaysia
Alongside the launch, the Mate 20 Pro also comes with the new and improved EMUI 9.0 which you can check out in our top 10 list on how to improve your user experience while using it. It is also best to mention that even though the device has only been released for a little more than 2 months, it has already sold more than 5 million units worldwide.
Lastly, the Huawei Nova 4 which is due to come out next year continues the legacy of being the smartphone that is catered towards a younger audience, as it is more heavily focused towards the design, fashionability and the camera.
Speaking of the camera, the recent Huawei Nova 3 comes with various features that would make you look as if you have your very own paparazzi crew. Here's a guide and some picture samples, if you're interested of course. By the end of this year, the Nova series has sold more than 65 million units worldwide, making it the best selling smartphone series ever developed by Huawei.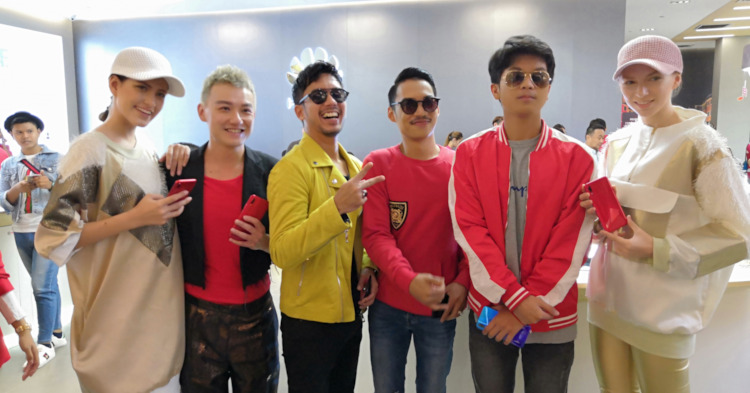 Huawei Nova 3 launch in Pavilion, Kuala Lumpur
On another note, Huawei's sister brand Honor is also well received by many due to the fashionable, yet functional smartphones such as the Honor 10 as well as the Honor V10. Moving forward, 2019 is definitely a year to look forward to as Huawei will be releasing the Huawei Nova 4, Huawei P30 series as well as what could be the first Huawei foldable phone. For more updates like this, stay tuned to TechNave.com.