Huge price cuts up to RM730 on Apple iPhone 7 series at Lazada.my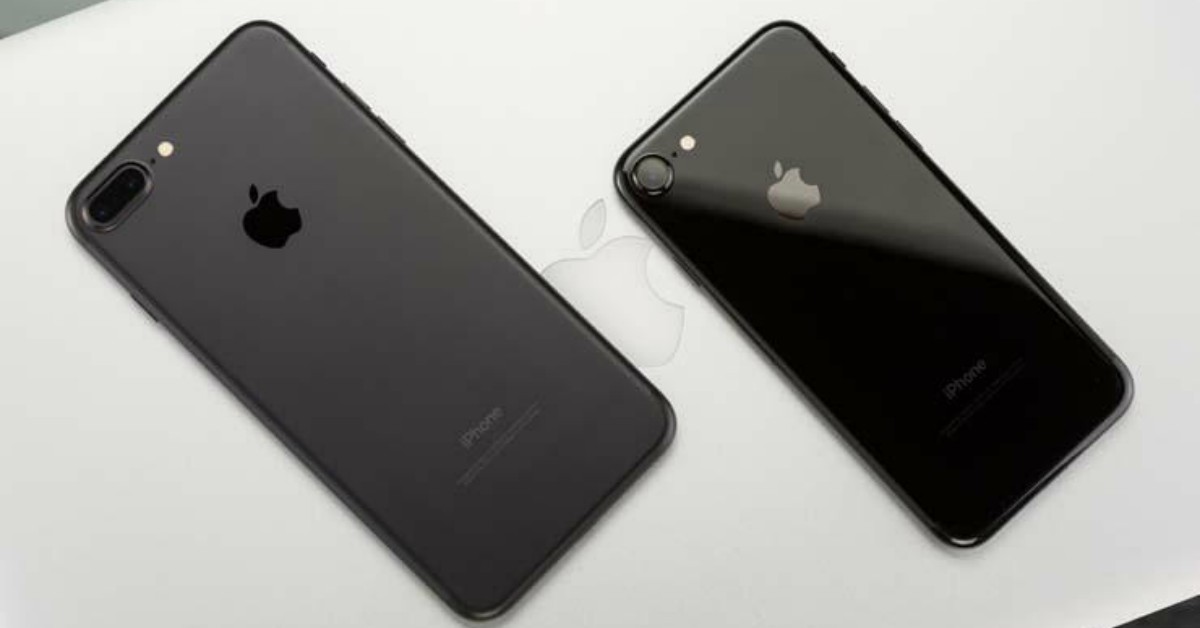 Today, Lazada.my has announced a huge price cut on the Apple iPhone 7 series. If you've always wanted to get your hands on the flagships, here's your chance now. The biggest drop is the iPhone 7 256GB model, from RM4199 to RM3469, that's a RM730 price cut! There are other models too, although it's not a RM730 price cut, it's still a pretty attractive price. Check out the list below!
iPhone 7 32GB ~ RM2899 (from RM3199)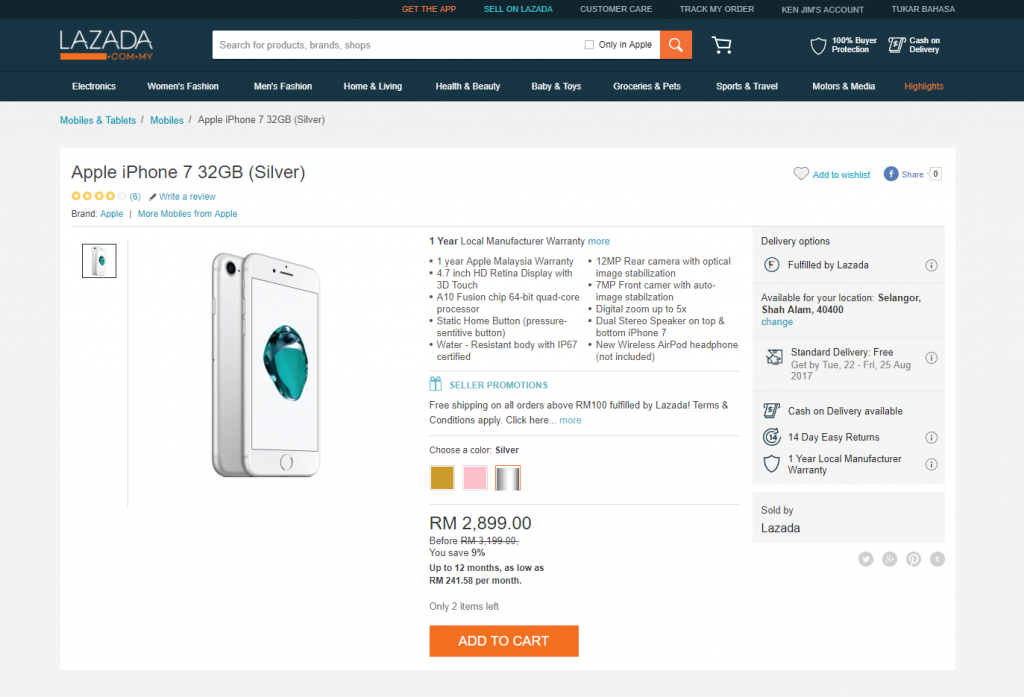 iPhone 7 128GB ~ RM3299 (from RM3699)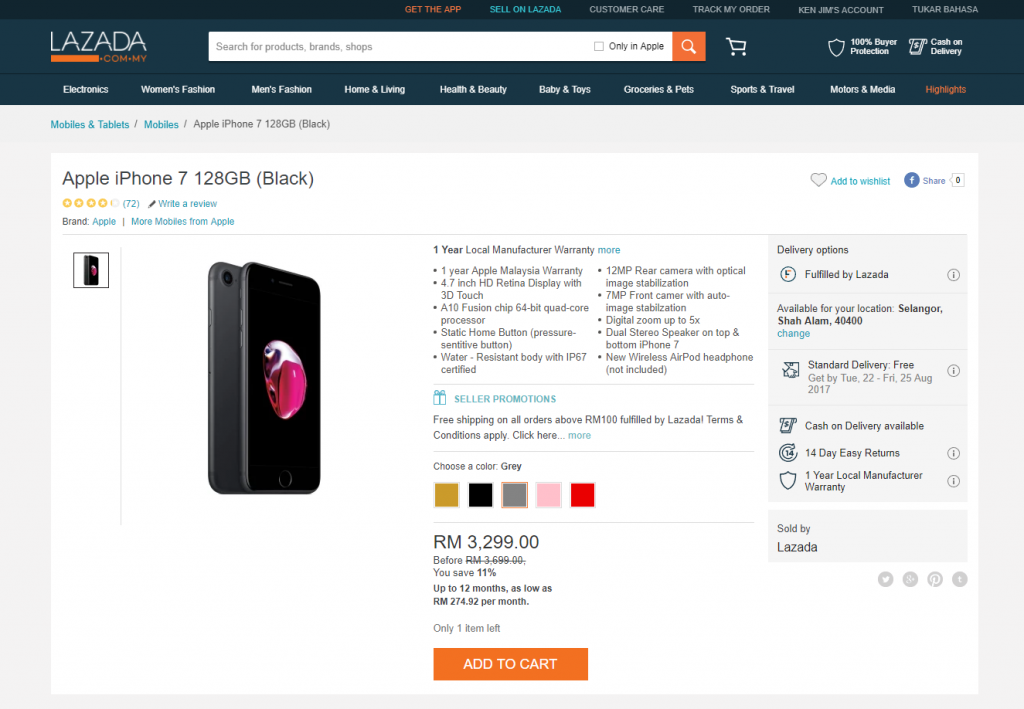 iPhone 7 256GB ~ RM3469 (from RM4199)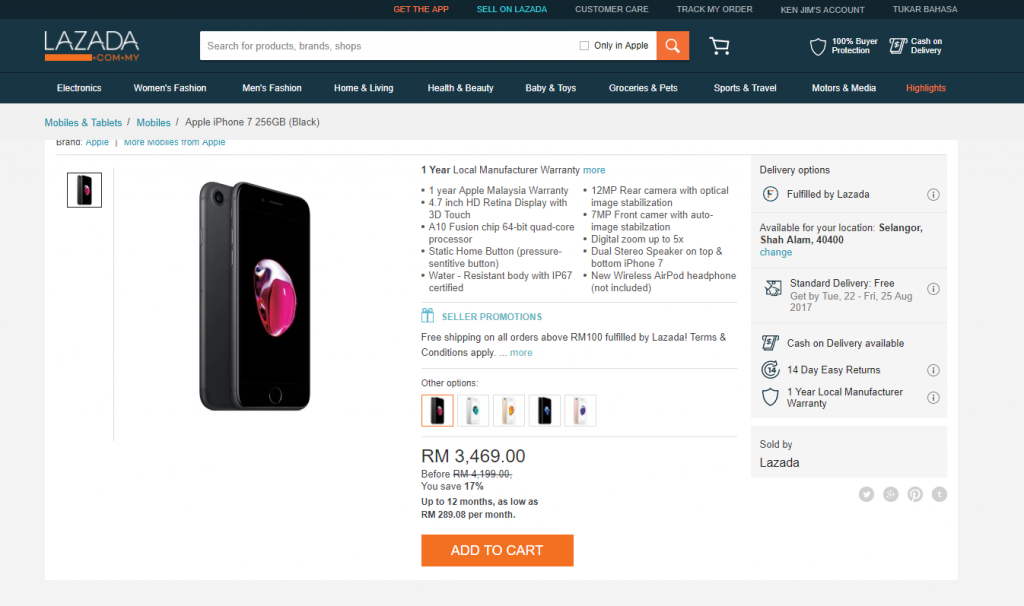 iPhone 7 Plus 32GB ~ RM3359 (down RM3799)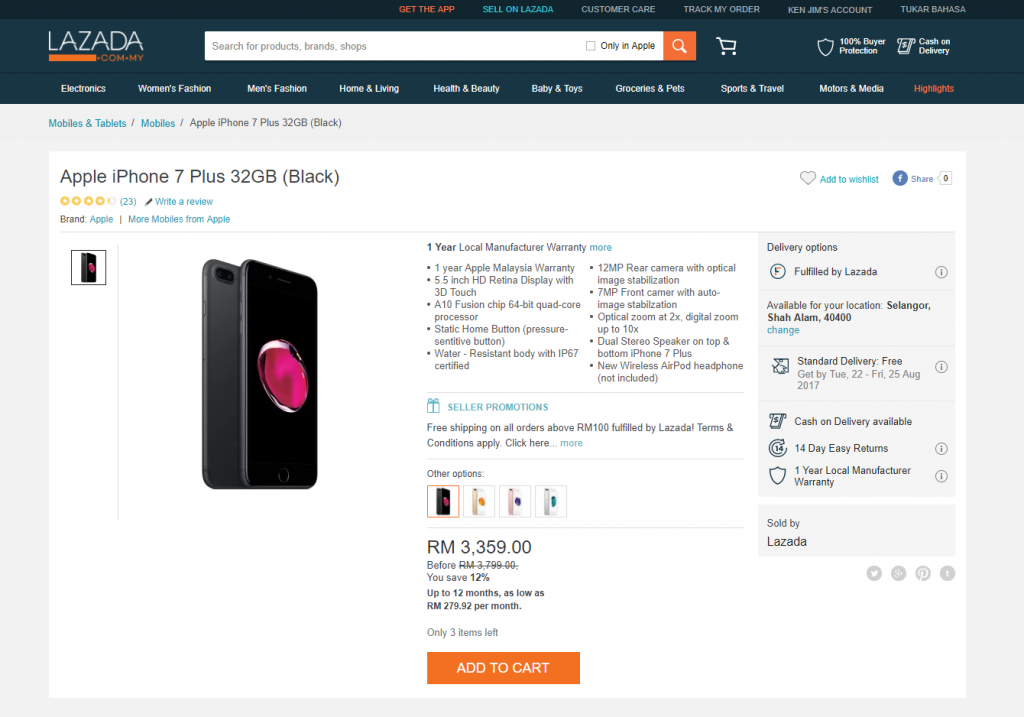 iPhone 7 Plus 128GB ~ RM3859 (down RM4299)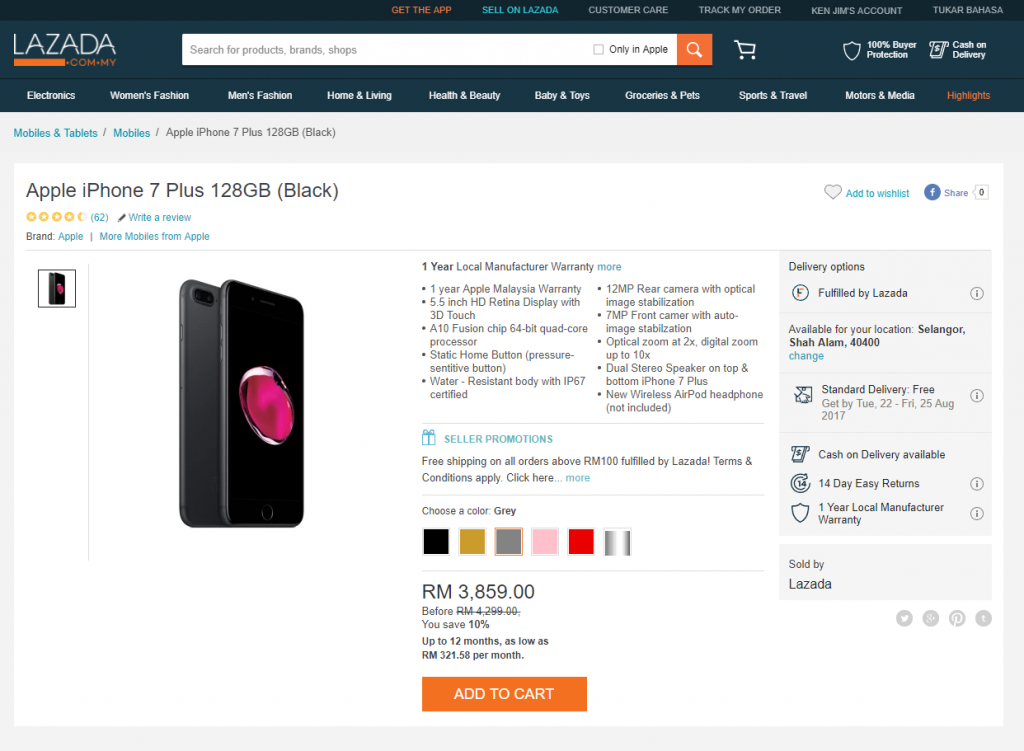 Currently, we can't find any official sale of the iPhone 7 Plus 256GB model at Lazada.my. But what we do know is that the iPhone 7 32GB model is limited so better hurry up! Also, only Lazada.my. is having this promotion and not other Malaysian Apple dealers. So if you feel the price is right, head over to their website here and get on it.
Stay tuned for more Apple news at TechNave.com.