Ignite your fitness journey with the Huawei Fitness Package from RM8.97 per day
As 2020 gets closer with each passing day, there will be many people wanting to start their New Year Resolutions by exercising regularly. If you happen to be one of them, perhaps you can consider Huawei Malaysia's 2020 Fitness Package to get you to the next level for just only RM8.97 per day!
As part of the Huawei Smart Life Package, the sports and health combination includes the Huawei nova 5T, Watch GT 2, Freebuds 3 and the Body Fat Scale (1st gen). That's a total value of RM3273 and if you're still considering, here's what you can do with each model below.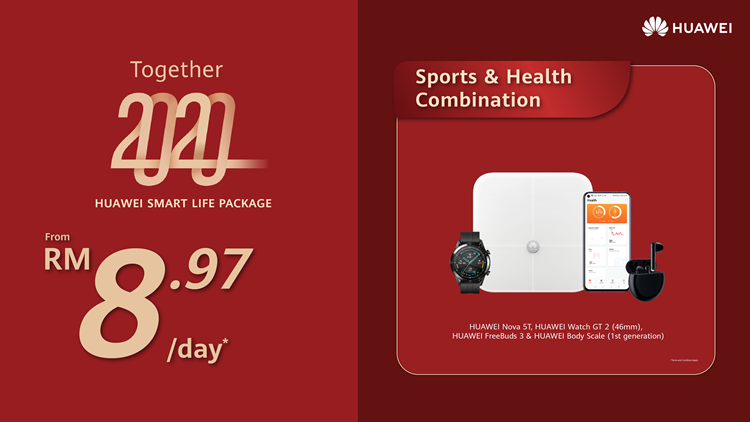 nova 5T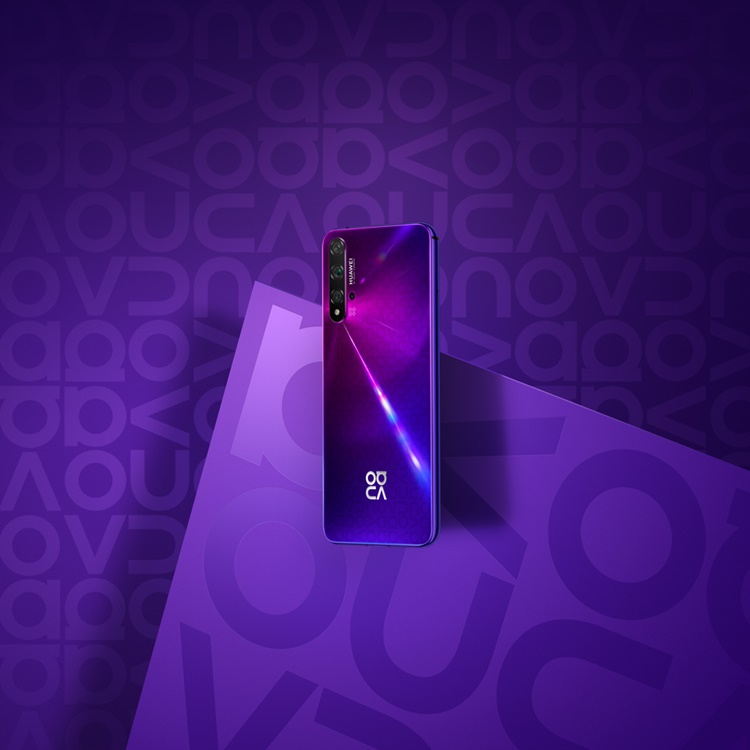 Marketed for the young generation who are into fashion, this smartphone is available in three special gradient colours on its 3D Holographic glass-designed body – Midsummer Purple, Crush Blue and Black. It's not just any mid-range phone either, the nova 5T packs an impressive set of tech specs and features such as the world's first 7nm mobile AI chipset, the Kirin 980.
In addition, there is also a SuperCharge technology that can charge the phone up to 50% in just 30 minutes, as well as featuring a total of five AI cameras. The nova 5T can help you take photos in different scenarios, whether it's the 32MP front camera for selfies to a whole new perspective with the 2MP macro lens, the quad rear AI camera also makes it possible for you to shoot in low-light environments. If you're wondering how the nova 5T can help during exercise, just remember that the AI camera can help make you look good even when you're sweating too much. Is it that good? Well, take a look at the photo samples below.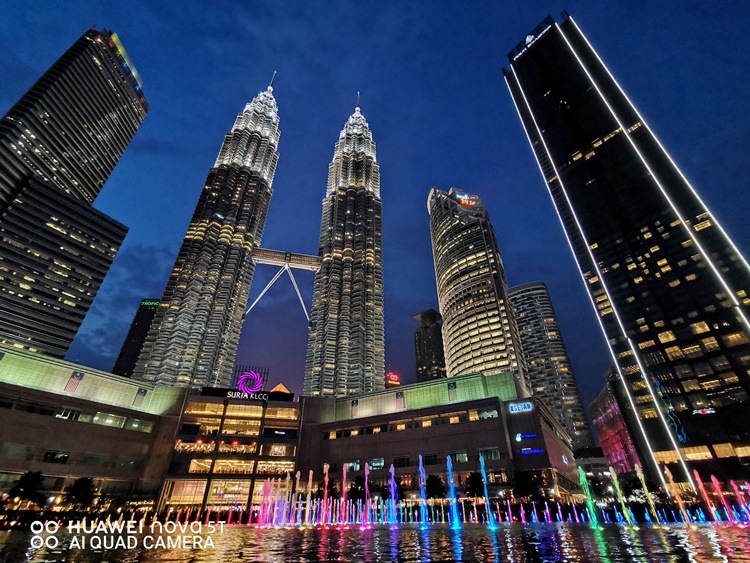 48MP in AIS Super Night Mode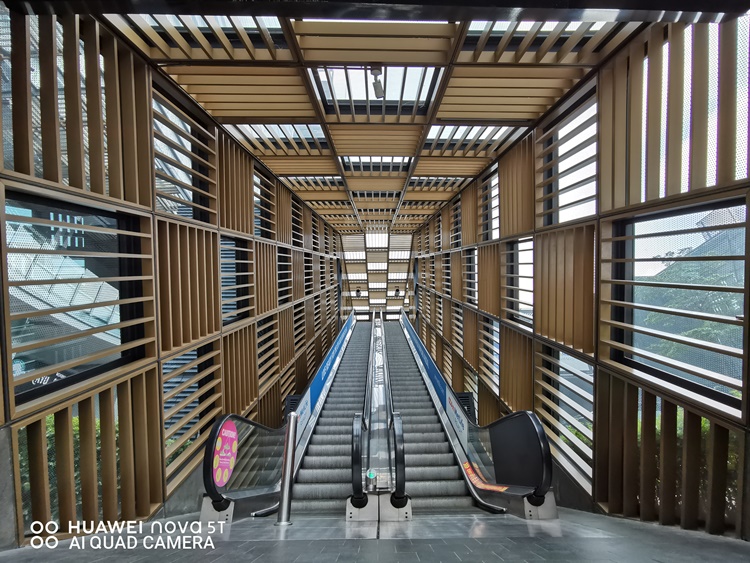 Ultra wide-angle shot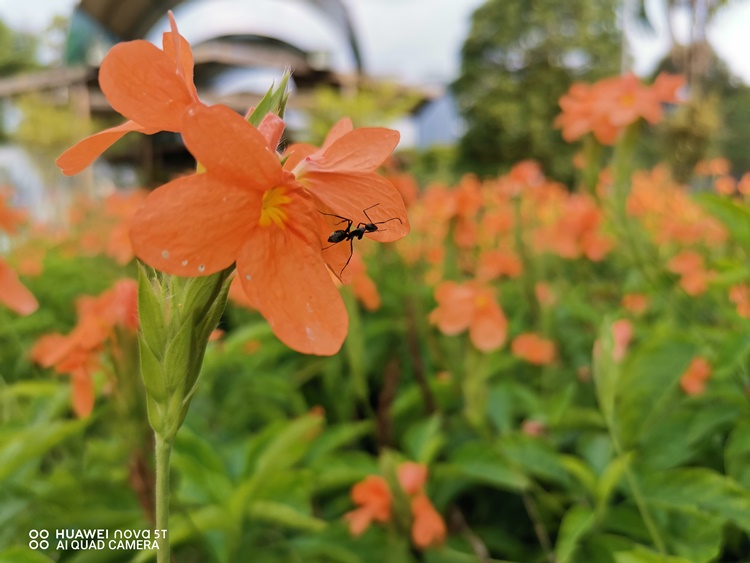 Macro mode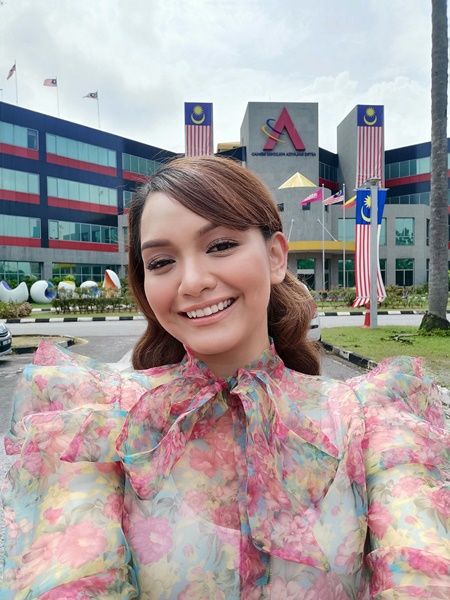 Selfie mode
Watch GT 2
Moving on to the Watch GT 2, you won't miss out any alerts or important messages after pairing it with your phone. Track and monitor all your health and sports activities such as your heart rate easily on your wrist, or even have a full report from the phone for better management on your health. And if you happen to be walking, jogging or hiking, you can take any incoming calls on your wrist without the phone around. Now that's what I call convenience.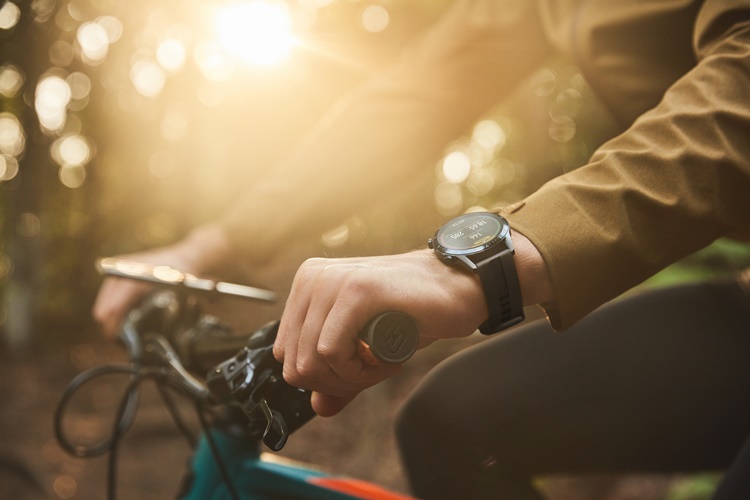 Freebuds 3
Then for the Freebuds 3 wireless earphones, it can give you unique intelligent noise reduction for the best music and call experience. With a simple and comfortable design made for long hours, the Freebuds 3 features a new generation of Bluetooth channel selection algorithm connectivity that can identify bands that are subject to WiFi interference.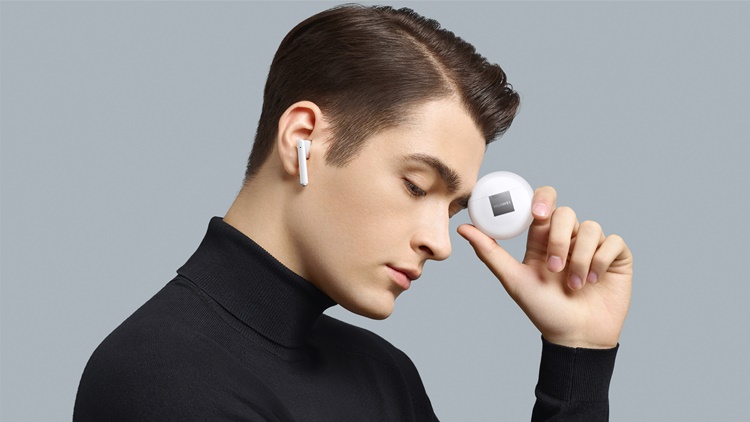 Body Fat Scale
Of course, your healthy lifestyle won't be complete without a weighing scale machine. Huawei Malaysia has included this smart scale to calculate 9 body compositions in just one detection, this includes weight, body fat %, BMI, muscle mass, body water %, bone mass, protein, visceral fat and BMR.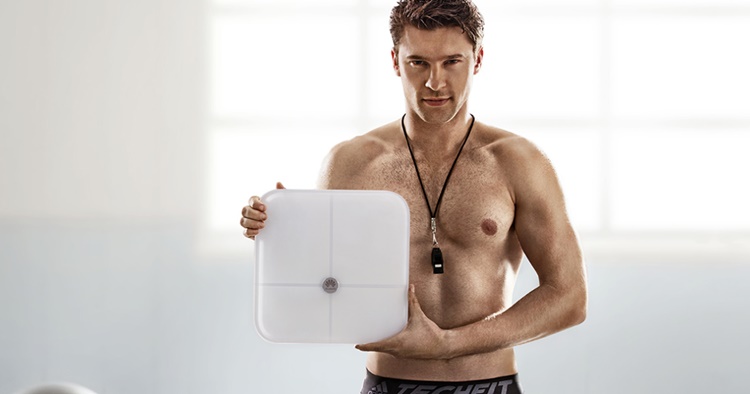 To add on, if you download the Huawei Body Fat Scale app, it will provide you with a comprehensive health report and healthy suggestions. In other words, you can even make this as your virtual personal fitness coach.
Working and committed towards a tech ecosystem that works for all Huawei Smart Life products, Huawei Malaysia's ecosystem aims to help users to accomplish more with greater ease and take control of what matters the most. The company plans to expand it further with smart TVs, automobiles, wearables and other hardware in the near future.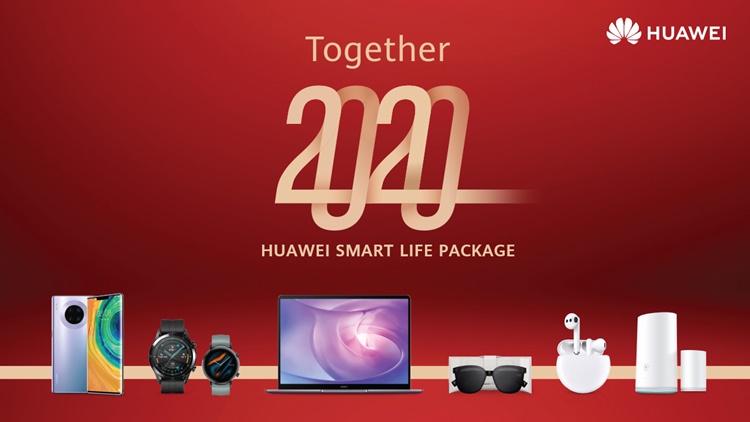 There are other Huawei Smart Life package deals which can be purchased separately. Depending on your lifestyle, there is a package suitable for each different needs with different instalment plans made easy for Malaysians to own any Huawei products. For more information, you can visit the page here to check them out.
Stay tuned for more Huawei promotions at TechNave.com.
Huawei nova 5T Specs & Price >