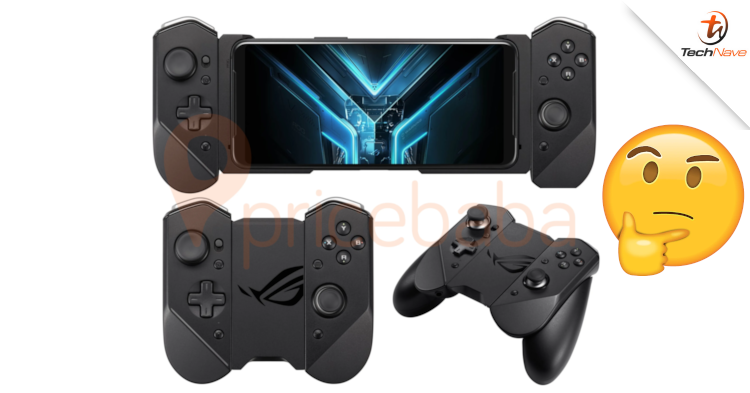 It seems that a bunch of images related to ROG Phone 3 accessories has been spotted on pricebaba.com which not only showcases the design, but also how it attaches and interacts with the smartphone. Based on our source, there will be 4 ROG Phone 3 accessories including the TwinView Dock, Kunai Gamepad, AeroActive Cooler, as well as a Lightning Armor Case.
To go into more detail, the TwinView Dock features comes with a display which can be attached to the ROG Phone 3 to act as a secondary display. Not only that, but it also comes with an RGB LED strip at the bottom as well as a 3.5mm audio jack so that you can plug in your favourite audio device.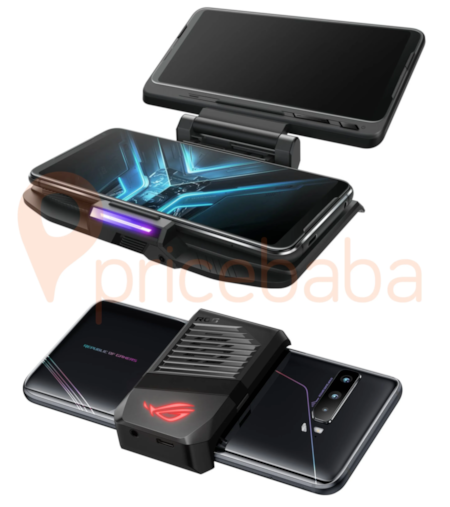 Other than that, there's the Kunai Gamepad which comes equipped with a bunch of buttons suitable for almost every game. Furthermore, it's also modular, giving the user more options on how they want to hold the gamepad.
The AeroActive Cooler has also been spotted and it's expected to come equipped with similar functionalities as the previous generation cooler. Last but not least, there's the Lighting Armor case that looks a lot more different compared to the previous implementation most likely to fit the new design of all the accessories the smartphone supports.
With all that said, what are your thoughts on all the accessories the ROG Phone 3 is expected to support? Let us know on our Facebook page and for more updates like this, stay tuned to TechNave.com.