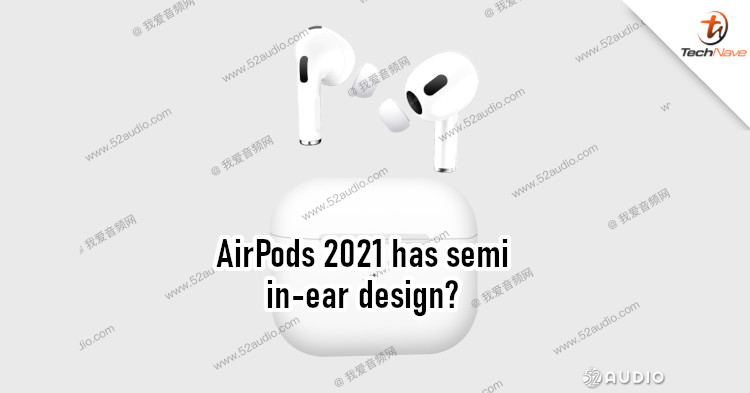 Render from 52audio
Last month, there was a rumour claiming that Apple could launch a new AirPods Pro model in April. But it looks likes that may not be the only model that will be available. Sources suggest that a new model of the regular AirPods could also launch.
Renders of the new model were revealed on Weibo by 52audio.com. As you can see, this new model looks similar to last year's AirPods Pro. It sports a larger body and an in-ear design with silicone ear tips, which should improve sound isolation. Allegedly, the ear tips will also be detachable. That can be handy, especially for those who don't like sticking things into their ear canals.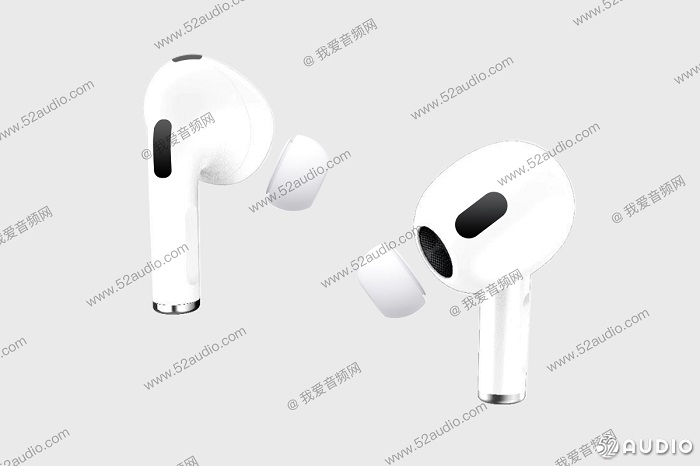 It allegedly comes with detachable ear tips
Of course, the design isn't the only thing that will be different. According to the source, the new AirPods will also feature improved hardware. It's suggested that Apple will use the new Apple H2 audio chip. This new chip is expected to deliver better battery performance, active noise cancelling, and potentially reduce the size of the AirPods.
Mind you, some of the details are just speculations, so do take them with a grain of salt. Having said that, what improvements would you like to see from the new generation AirPods? Let us know in the comments and stay tuned to TechNave for more news like this.