Insider shares a list revealing folding phones from Google, OPPO and vivo are coming in Q4 2021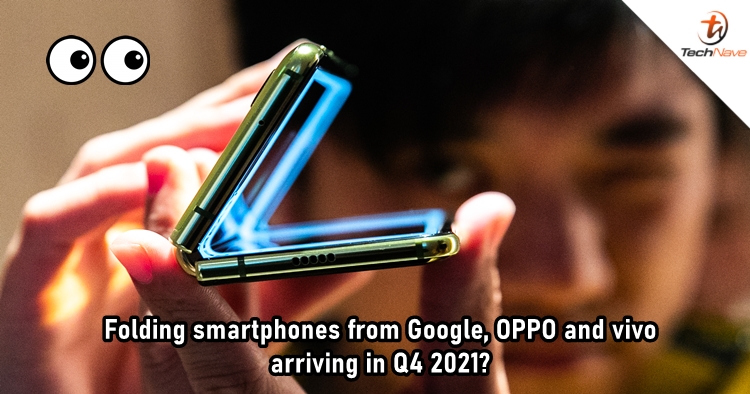 Photo courtesy of CNN
Besides the HUAWEI Mate 50 Pro, it turns out that there are also a bunch of other exciting devices coming in the fourth quarter of 2021. The same guy who told us that the Mate 50 series is coming by the end of 2021 also shares a list of launched and upcoming devices with a 120Hz display. Surprisingly, some of the rumoured folding devices from Google, OPPO and vivo are on the list as well and marked for launch in Q4 2021.
The list shared by David Naranjo, a senior expert from Display Supply Chain Consultants (DSCC), hints that Chinese smartphone companies like OPPO and vivo are finally presenting their first folding smartphones in the last quarter of the year. Not only that, but it also seems like it's still highly possible for us to meet Google's first folding smartphone at the launch event of Pixel 6 and Pixel 6 Pro.
With the announcement of iPhone 13 Pro and iPhone 13 Pro Max having a variable refresh rate up to 120Hz marks 20 models that are current and rumored that use LTPO OLED panels from SDC. pic.twitter.com/5wlbsl2HF1

— David Naranjo (@DSCCDave) September 16, 2021
Xiaomi is also on the list with the Xiaomi 12 for Q4 2021 launch, which is somehow sure to happen. The company might also present a second folding device after launching the Mi Mix Fold in early 2022. We know that the list appears to be as realistic as possible, but we still want to warn you to take this with a pinch of salt, as not everyone gets to follow the schedule nowadays with issues like chip shortage.
What do you think about the list? If it's accurate, are you prepared for the rising era of folding smartphones? Drop a comment and stay tuned to TechNave.com for more smartphone news.