Intel, Microsoft, and Samsung partner up to work on laptops with foldable display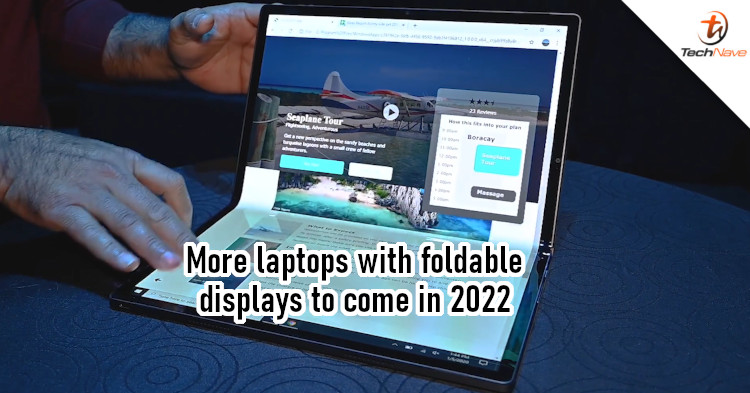 At the end of September 2020, Lenovo announced that its fancy new ThinkPad X1 Fold would be coming to Malaysia. But that probably won't be the only laptop with a foldable display we'll be seeing. In fact, a new report claims that Intel, Microsoft, and Samsung will be working together to make more laptops like that.
According to ETNews, the three companies have already started a joint project in that direction. It's rumoured that both Samsung and BOE are already starting to develop 17-inch foldable OLED displays that can be used for these laptops. When folded, it will become a 13-inch display with being where a virtual keyboard can be placed. This type of panel should go into mass-production at the end of 2021, with new laptops featuring it debuting in 2022.
Intel is expected to supply the technology called the Horseshoe Bend for this. As mentioned, what it does is that when the screen is folded, a section of the display can turn into a virtual keyboard or becoming a drawing surface. Microsoft will work on the software side to facilitate this, ensuring that such a display will work seamlessly with Windows 10.
Personally, the tactile feel of typing on a physical keyboard is hard to let go for many. But having said that, would you be interested in buying this type of laptop? Let us know in the comments below and stay tuned to TechNave.com for more news on fancy tech and gadgets.