Internet Archive now houses over 1000 Flash-based content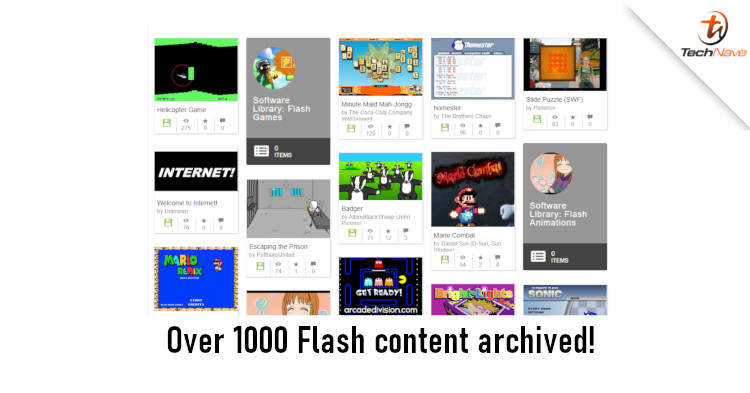 A few weeks ago, Microsoft announced that it will stop supporting Adobe Flash Player for Windows 10. What the optional update will do is remove Adobe Flash Player from Windows PCs and block it from being reinstalled. This means that the vast majority of users won't be able to access Flash content anymore, but some people have decided to collect all of the Flash content out there.
Thanks to the people from the Internet Archive, more than 1000 Flash-based content have been archived on the website for people around the world to enjoy. The website lets you run Flash animations or games, without having to worry about any security issues. This is possible with the use of the Ruffle emulator, which is said to be capable of supporting most of the content uploaded on the site.
Dear @StrongBadActual,
What would a history of the internet be without sbemails? It took us a while (storing 70 PB you know...) but here you go, Flash Animation via emulation in @InternetArchive:https://t.co/s6mjPrAelM

Upload your favorites Strong Bads:https://t.co/BFFWDB8W1Z https://t.co/5jA8FrCFWq

— Internet Archive (@internetarchive) November 19, 2020
Mind you, it's still possible to use a Flash Player on your PC after the update. While you won't the Adobe Flash plugin for Windows, you can still download the standalone version of Adobe Flash Player. You can also use browsers with WebAssembly, which most modern browser support. But do note that you'll have to worry about security issues in this case.
With that said, do you have a favourite Flash animation or game? Let us know in the comments below and stay tuned to TechNave.com for more news.