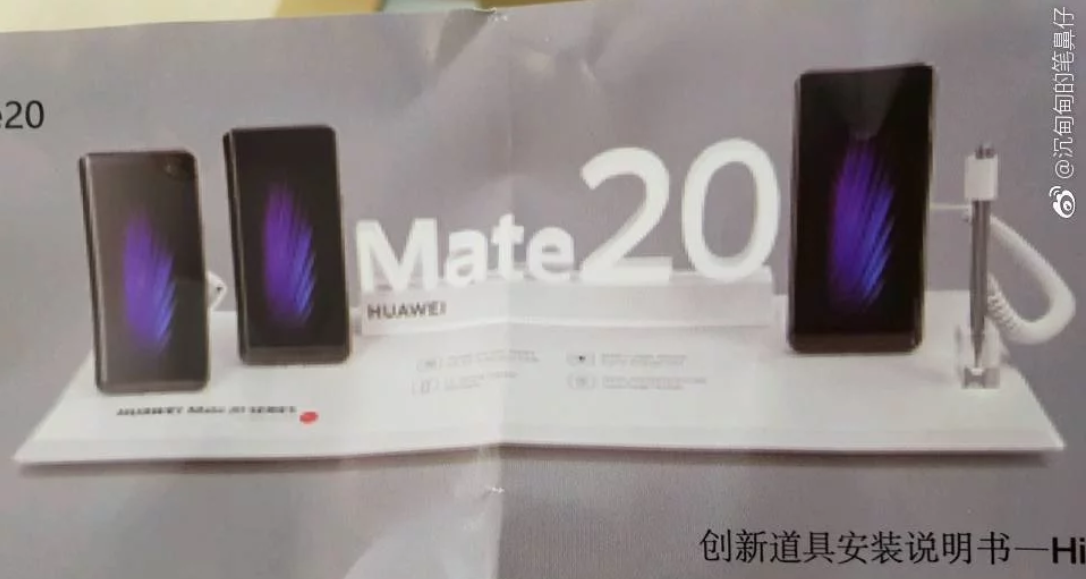 Can you believe it? The Huawei Mate 20 series will be unveiled this week in London! There have been many leaks here and there, but the latest one is probably the most surprising because according to the leaked photo, it seems that one of the models is going to have a stylus.
At first glance from the source, it really looked like it was a leaked photo from an actual Huawei store but it's actually just a brochure showing all how the new Mate 20 models will be showcased after the reveal. A closer look at it shows a stylus standing next to the biggest phone which is probably the Mate 20X which was teased a few days ago, carrying a rumoured 7.21-inch display. Obviously, the stylus looks like an additional accessory and there's no way it can fit into the phone like the Samsung Galaxy Note 9.
Besides the rumoured 7.21-inch display, the Kirin 980 is probably on board on the Mate 20X and it appears to have a huge memory capacity, going up to 8GB of RAM and 512GB of storage. Combining with the teased cooling system and a "gigantic" battery, it does seem that Huawei is trying to challenge Samsung in the phablet category. The other two phones on the left should be the Mate 20 and Mate 20 Pro.
Everything will be unveiled soon, so stay tuned for our official coverage in London at TechNave.com.