Is the Samsung Exynos 7904 the chipset set for the Galaxy M series? Will a Galaxy M have triple rear cameras?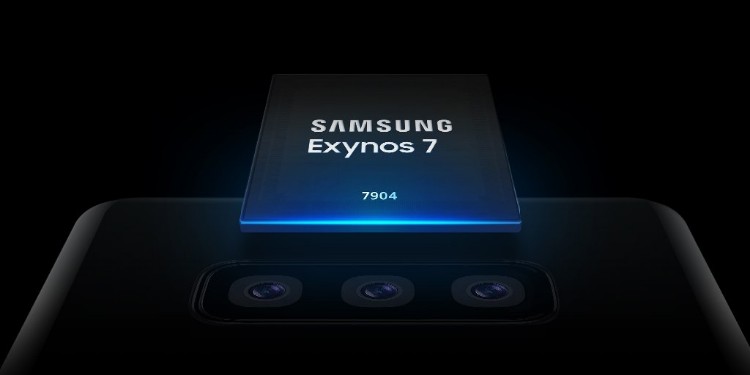 Samsung India recently announced the new Galaxy M series (the Galaxy M10, Galaxy M20 and Galaxy M30) and almost too coincidentally, Samsung have announced the Exynos 7904 for India's midrange. While it doesn't exactly confirm that the Galaxy M series will actually utilize this new octa-core chipset, the fact that both are set for India seems a bit too much of a coincidence.
The Exynos 7 Series 7904 supports triple-cameras, including for wide angle and bokeh cameras. The ISP enables single camera resolutions of up to 32MP along with FHD at 120 fps or UHD at 30 fps video playback. Built on a 14nm process the chipset uses an embedded LTE modem that supports Cat 12 3-carrier aggregation for 600 Mbps downloads.
Does this mean we'll see 32MP dual rear cameras or a 32MP front camera? We think at most it would be a 24MP sensor considering that it is a midranger from Samsung but the cover image clearly shows a triple rear camera for perhaps the Galaxy M30. What do you think? Would you want to get one of the Samsung Galaxy M series smartphones considering these features?