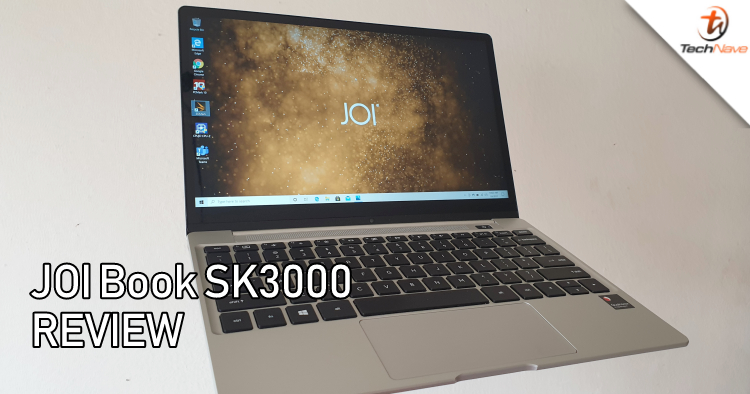 Qualcomm recently revealed a number of Windows over Snapdragon chipsets for laptops and probably the first to arrive in Malaysia is the JOI Book SK3000. Utilizing a 12.5-inch FHD display, this ultra-compact laptop not only runs Microsoft Windows 10 Pro but also uses a Qualcomm Snapdragon 850 chipset. Curious how it handles? Find out more in our full review of the JOI Book SK3000.
In terms of design the SK3000 is one of the thinnest laptops we've seen coming in at less than 15mm at it's thinnest point. While it only weighs in at 1.05kg, it sports a solid metal chassis and build quality is better than we expected. Bezels are super slim and while the keys and trackpad feel a bit loose, they are quite responsive.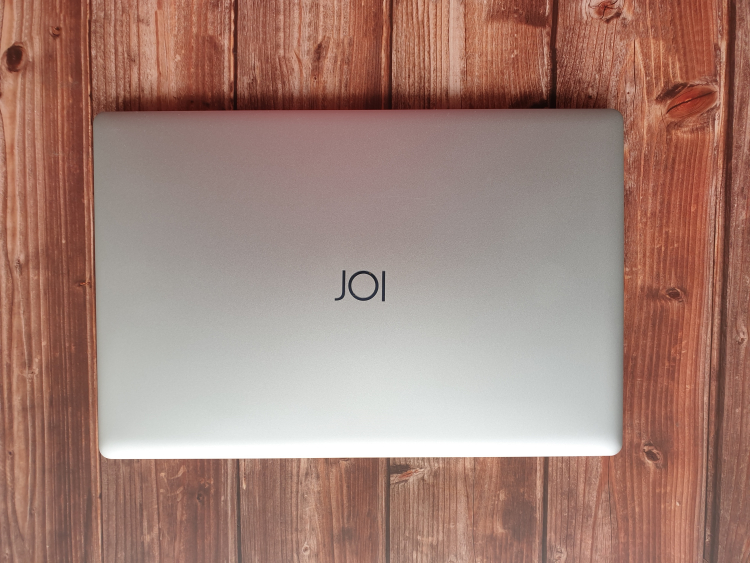 The JOI Book SK3000 has a shiny metal chassis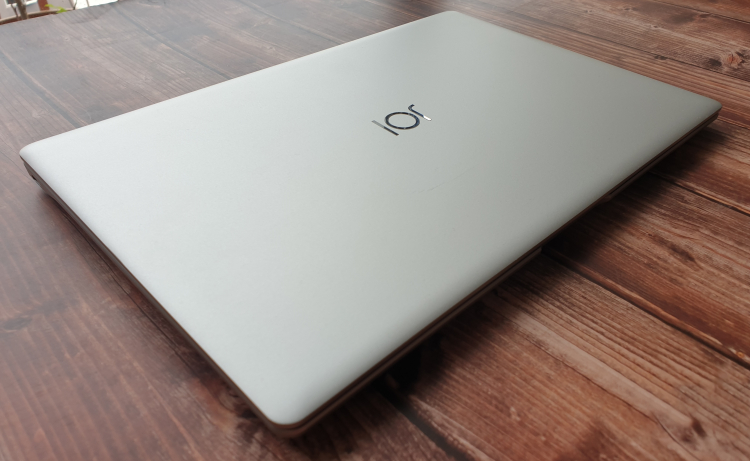 Build quality is solid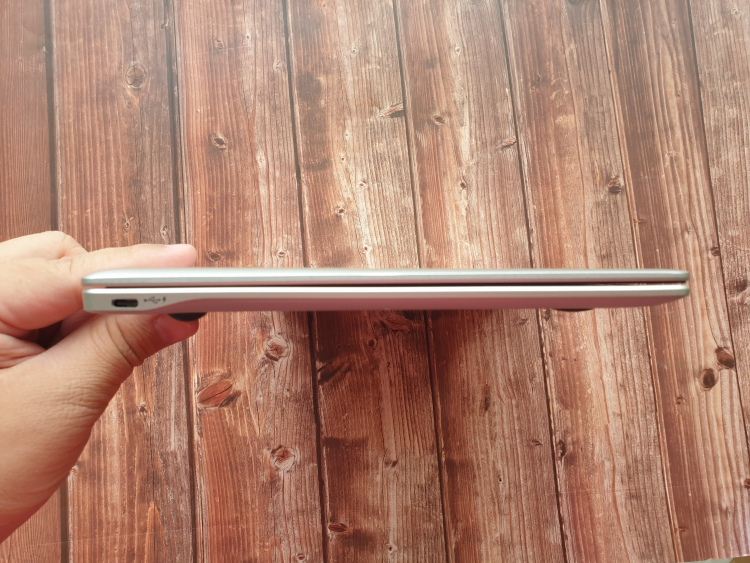 The JOI Book SK3000 is less than 15mm at it's thinnest point! It comes with a USB Type C port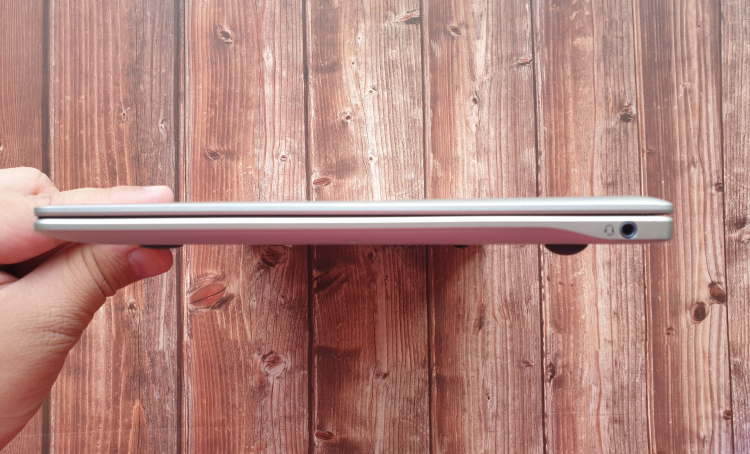 There's also a 3.5mm audio jack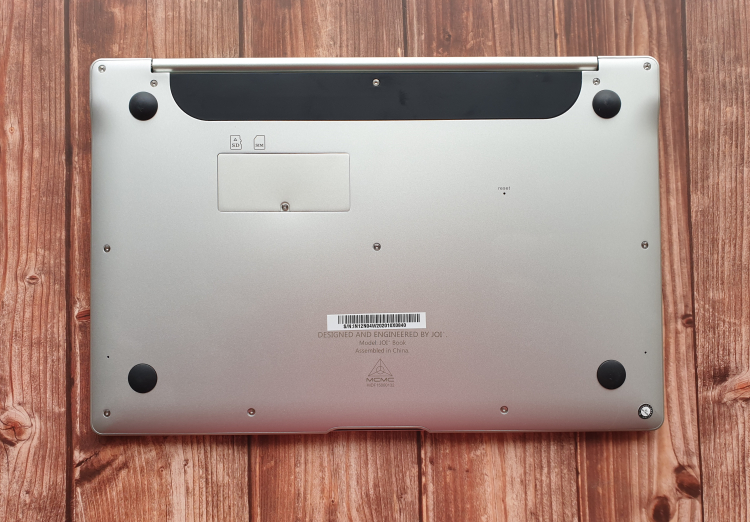 The back of the JOI Book SK3000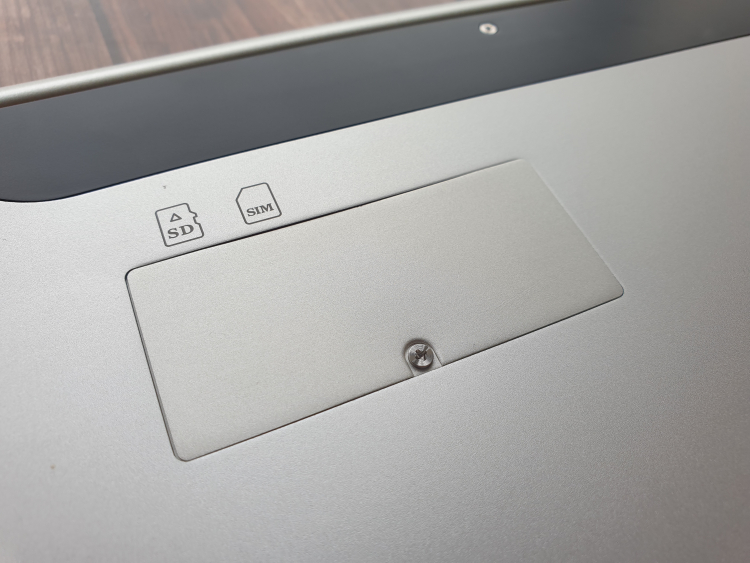 The nanoSIM and microSD card go here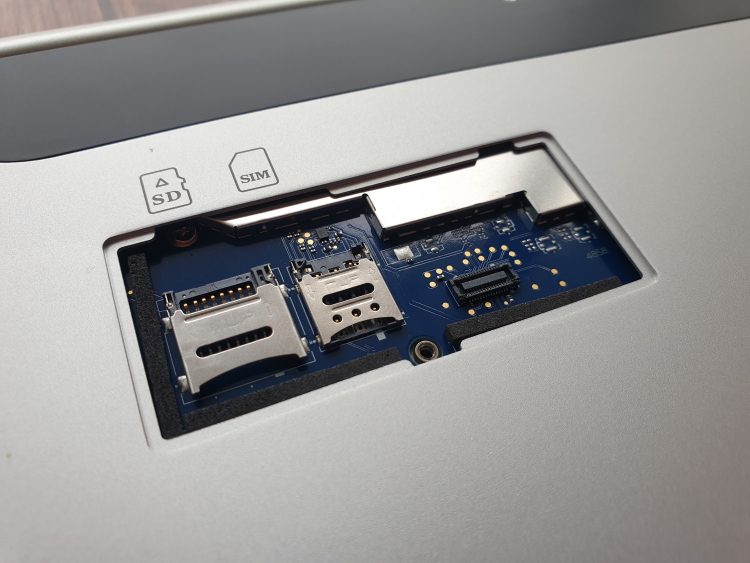 All you need to open the panel is a standard phillips head screwdriver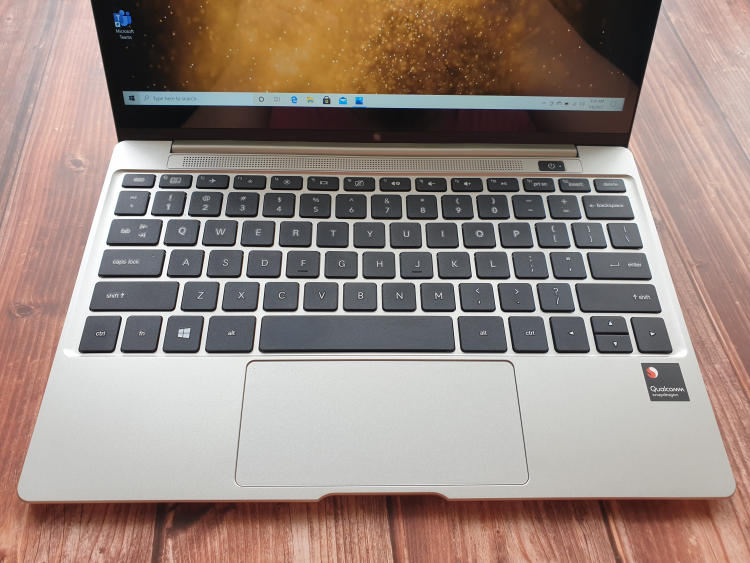 Standard but comfortable keyboard and quite a wide trackpad on the JOI Book SK3000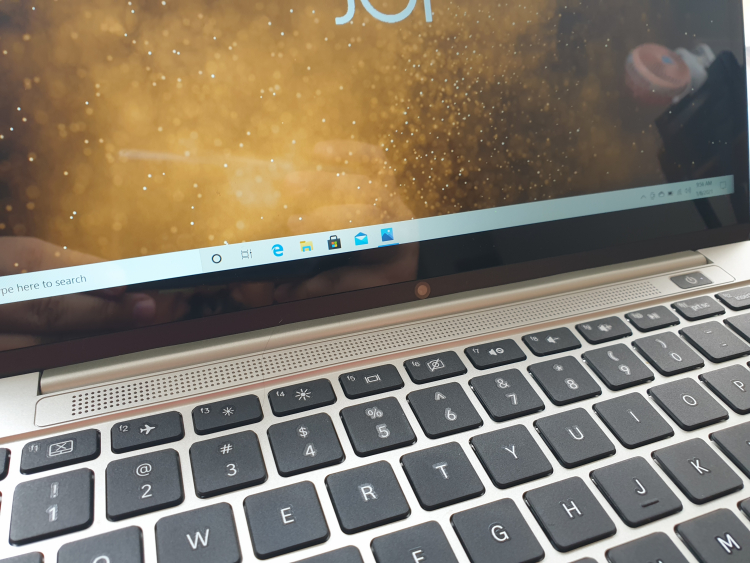 The speakers are above the keyboard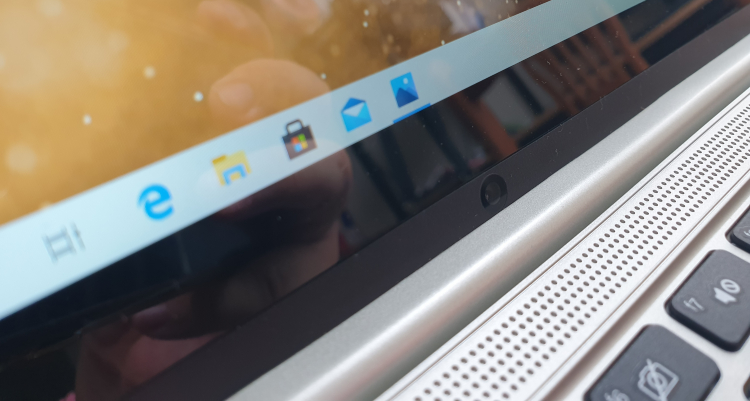 The webcam is below the screen
Everything that is in the box, including the very compact charger
Dual speakers are placed right above the keyboard next to the power button for loud but somewhat tinny audio. Right above that on the bottom part of the screen is the webcam which is a location you don't often see webcams. Thankfully, the screen does go back enough for the webcam to capture you, so it should be fine for most online meetings.
On the sides, there's only one USB Type C port for both power and data transfer along with a 3.5mm audio jack. A JOI brand logo is on the cover and if you flip it over, you'll see a removable panel (you'll need a small phillips head screwdriver to open it) for the 4G LTE nanoSIM card and microSD card. The whole SK3000 laptop should fit quite easily into most backpacks along with the compact charger.

Geekbench 5 scores for the JOI Book SK3000
In terms of performance most of our usual benchmarks didn't work all that well, perhaps due to them not being optimized for ARM chipsets but for Geekbench 5, the SK3000 got a single core score of 502 and a multi-core score of 1900 which is quite close to the performance of an AMD Ryzen 5 3500U processor powered laptop in the same range. The major difference here is that throughout our testing, the SK3000 did not get hot and there was no fan noise at all.
Despite packing in just a 4500 mAh battery, the SK3000 managed to work unplugged for 36 hours and still have about 30% or so left on Wifi. Considering that most laptops can only last about 5 to 10 hours unplugged, this is crazy long despite the similar AMD Ryzen 5 3500U comparable performance, so it's definitely not a netbook that needs time to chug. Recharging back to 100% took about 2 hours or so.
Roblox was quite smooth on the JOI Book SK3000 (this video was made using the JOI Book SK3000)
Gaming is unfortunately restricted to Candy Crush and undemanding casual games though. You can play Minecraft or Roblox quite smoothly, with the Adreno 630 graphics doing much better than say an Intel HD integrated gpu on an Intel Core i3 processor.
You can also do basic image and video editing as well. So far, we didn't find any jarring app or application compatibility issues (Microsoft Office, GIMP, Google Chrome, Google Docs and Video Editor all worked fine) asides from the PCMark and 3DMark benchmarks that didn't run or stopped halfway. This review and a number of other articles were also written using the SK3000 so it's a proven workhorse machine.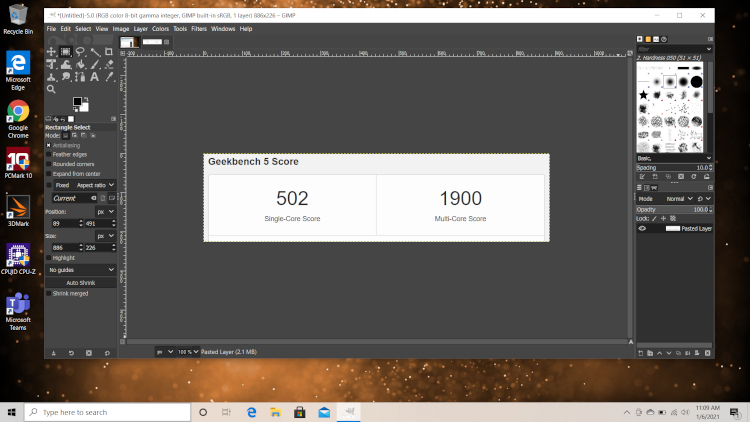 GIMP worked fine on the JOI Book SK3000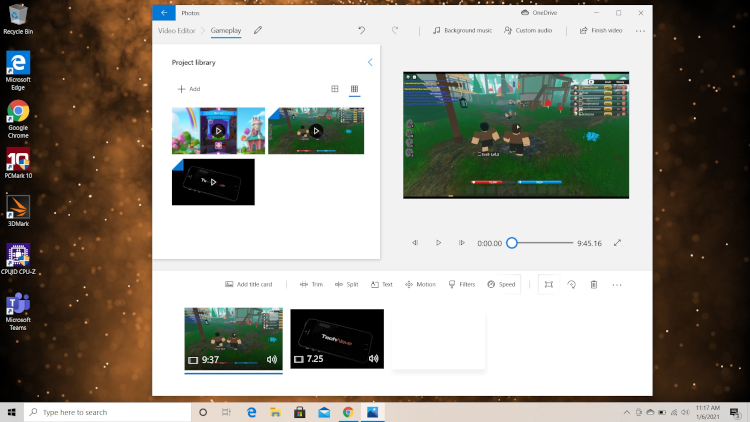 The video editor also worked fine on the JOI Book SK3000
Wifi connectivity is fine and stable while the option to add in a 4G LTE nanoSIM card also means you can make a portable hotspot. Movie watching was clear and detailed indoors but isn't that clear in direct sunlight. It would have been nice if the display was also a touchscreen, but the SK3000 does fine without it.
Overall, the JOI Book SK3000 is an excellent laptop for both productivity and basic tasks (basic image editing, basic video editing, basic gaming, etc). Thanks to comparable if not better performance from the Qualcomm Snapdragon 850 chipset, at RM2199, the nearly silent and longer lasting SK3000 is a laptop that you should definitely consider compared to other laptops in the same RM2000 to RM2300 price range.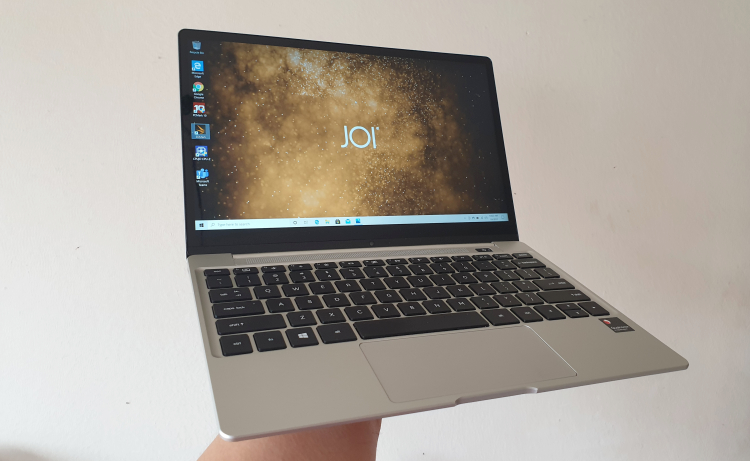 The JOI Book SK3000 is very portable at just 1.05kg
We would have liked it better if the price was lower but since you only need about RM60 or so to expand storage up to 256GB, we think that this isn't such a big deal. The only niggling issue remains the limited amount of ports (which plagues most other ultra-compact laptops) but this is an easy fix with a standard USB Type C hub (yes, HDMI and USB Type A works just fine).
The SK3000 may not be the best presentation laptop due to the sound but for productivity or as a silent yet long-lasting workhorse, it does make for a good starter machine for most users like office workers and students. It definitely opens up our eyes about JOI and other local laptop makers as we'll be looking forward to the other Qualcomm chipset powered JOI laptops in the future as well.
Tech specs and Features
Here are the tech specs and features for the JOI Book SK3000:
Qualcomm Snapdragon 850 chipset

4GB RAM

128GB UFS 2.1 storage + microSD

12.5-inch FHD IPS display

Integrated Qualcomm Adreno 630 graphics

15mm thin and weighs 1.05kg

Microsoft Windows 10 Pro

4500 mAh battery (quick charging)

Supports 4G LTE (nanoSIM), WiFi 6, Bluetooth 5.0, portable hotspot, 1x USB Type C port, 1x 3.5mm Audio jack
Pros and Cons
Pros: Silent, more than 2x battery life yet comparable performance to a similarly priced laptop. Easily expandable storage and 4G LTE connectivity. 3.5mm audio jack.
Cons: Tinny audio and just 128GB storage. No touchscreen and limited ports.
Summary: Above average Qualcomm Snapdragon 850-based Windows 10 Pro laptop that lasts more than 36 hours for just around RM2K.