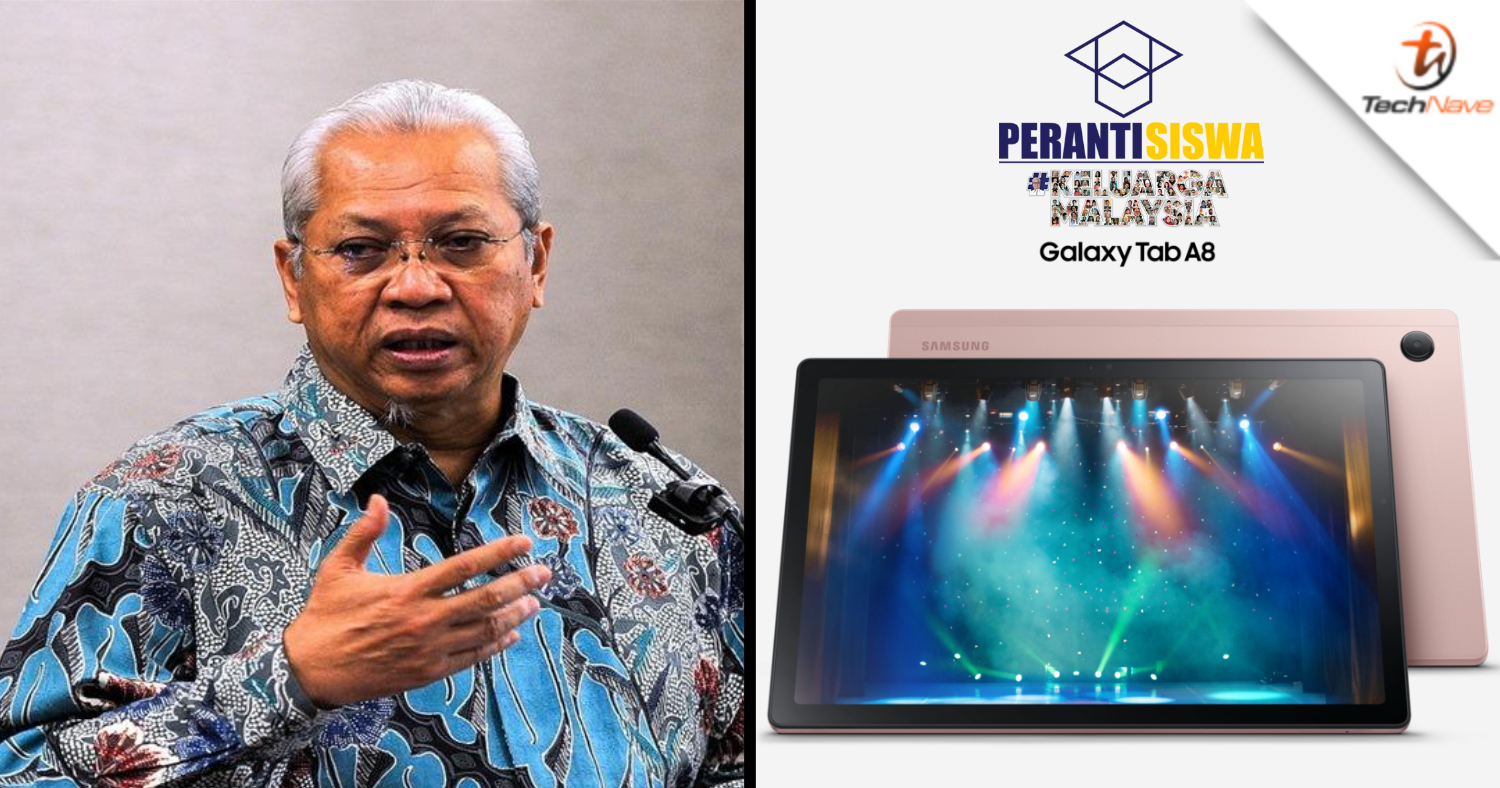 After experiencing delays due to tender issues, the Ministry of Communications and Multimedia (K-KOMM), the PerantiSiswa Keluarga Malaysia programme is now set for the distribution of tablets to eligible B40 students. Furthermore, the ministry also today revealed the device chosen for the programme, which is the Samsung Galaxy Tab A8.
Announced by its Minister, Tan Sri Annuar Musa in Parliament today, the Galaxy Tab A8 was chosen through open tender, though its supplier wasn't revealed. However, Annuar did elaborate that the device will come with two years of warranty.
Earlier today, the K-KOMM Minister also announced that four more categories of B40 students are now eligible to get the device under the PerantiSiswa programme. As of right now, the Tab A8 LTE is not actually available in Malaysia, as the South Korean tech giant is only selling the WiFi version in Malaysia.
Furthermore, the 3/32GB variant sold by Samsung in Malaysia also doesn't meet the requirement of 4GB of RAM and 64GB of storage set by K-KOMM. So, it would be interesting to see whether the ministry is able to get tender for another variant of the Galaxy Tab A8 for the PerantiSiswa programme.
Well, we do not have to wait long as the first batch of distribution is set for some time this month. So, let's just wait and see on what the actual specs of the tablet will be.
What do you guys think? Share your thoughts with us in the comments below and stay tuned to TechNave for more tech news in Malaysia and beyond!