K-KOMM: Selangor will be prioritised for 5G network upgrade over other states in Malaysia
The Communications and Multimedia Ministry (K-KOMM) has announced that Selangor will be given priority in the ministry's efforts to implement and upgrade 5G service networks in our country. Its minister, Tan Sri Annuar Musa yesterday confirmed that K-KOMM is currently in the midst of three ongoing programmes under the National Digital Network (JENDELA).
One of the programmes is the upgrade to 5G in Selangor and increasing 4G towers nationwide at the same time. Meanwhile, the other two programmes under JENDELA are increasing the number of households with fibre optic connections as well as the upgrade of 3G transmitter system to 4G.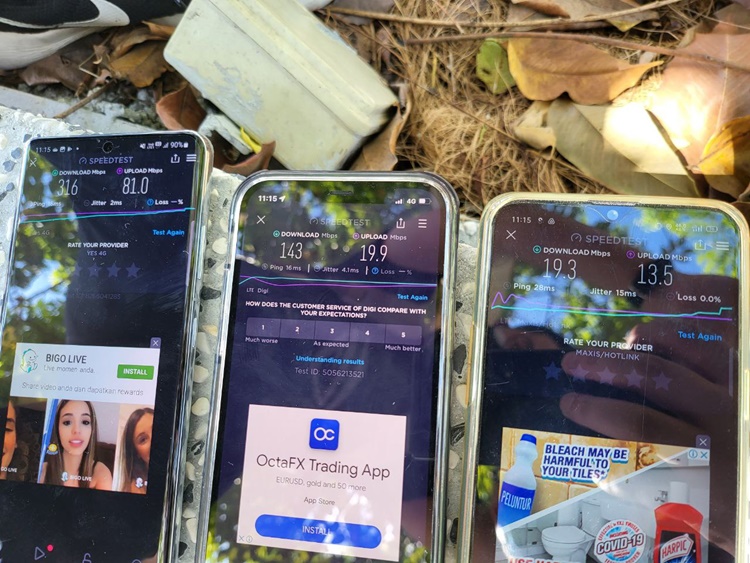 As reported by national news agency Bernama, Annuar asserted that Selangor had received one of the highest allocations under JENDELA. Specifically, a total of RM5.34 billion was allocated by K-KOMM in order to upgrade the telecommunication system in the state.
Currently, there are 313 newly completed telecommunication towers in Selangor, with another 35 towers under construction. Moreover, a total of 7197 transmitter stations have been upgraded to 4G and 652 others are still in progress.
Selangor also has a total of 419896 premises with fibre optic connections under JENDELA. Installation works are ongoing at 196422 other premises too.
The statement by Annuar Musa is in line with the plan by the Selangor State Government to ramp up 5G connectivity in the state. Last month, we reported how the state government is set to build another 1553 5G network towers this year.
Looks like those living in Selangor will be the first in Malaysia to get stable and wide 5G connectivity. If you're interested to know more about the current state of 5G networks in Malaysia currently, do check out our first-hand experience here.
What do you guys think? Do share your thoughts on the 5G progress in Malaysia in the comments below. For more trending tech news such as this, make sure to stay tuned to TechNave and follow us on Facebook as well as Twitter.