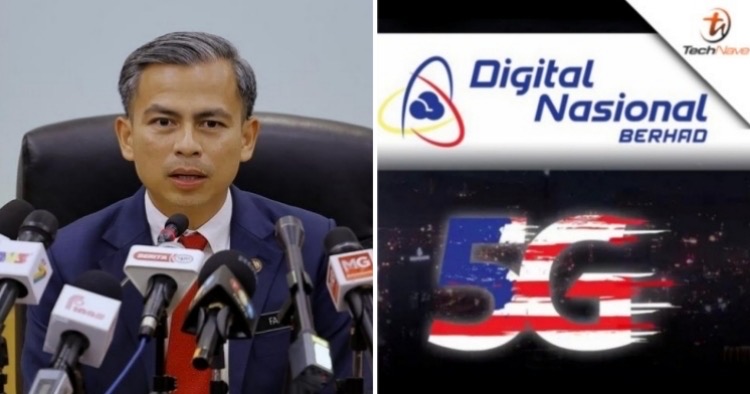 The Ministry of Communications and Digital (KKD) is currently studying and evaluating the available options to ensure the 5G implementation will be expanded throughout Malaysia. Moreover, the Ministry is expected to announce the introduction and implementation of 5G by Digital Nasional Bhd (DNB) with added features by the end of March 2023.
As reported by Bernama, KKD Minister, Fahmi Fadzil hopes that the extra features won't have any negative effect on our nation's finance. Furthermore, he hopes that the 5G network will have at least 80 per cent coverage of populated areas by 2025.
Fahmi further stressed that the implementation of 5G was to assist companies and factories to gain efficient and fast communication services. As such would help improve productivity as well as offer efficient service to the public.
Previously, we reported that the Malaysian Government is reviewing the rollout of the national 5G network by DNB due to some concerns about transparency. Moreover, on 13 January 2023, the government announced that the 5G network implementation policy is expected to be tabled before the Cabinet by the end of the first quarter of 2023.
So, what do you guys think of the KKD Minister's statement? Share your thoughts with us in the comments below and stay tuned to TechNave for more tech news from Malaysia and on the international scene!