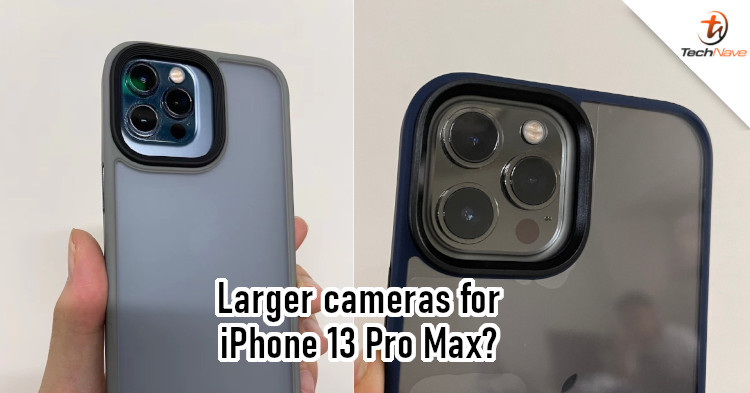 Before a new smartphone launches, brands like Apple will send out dummy units to case manufacturers. This lets them make new phone cases ahead of time, which can give us a clue about a few things. For instance, the camera module size for the upcoming iPhone 13 Pro Max.
Thanks to @duanrui1205, phone cases for the iPhone 13 Pro Max have been revealed. In the leaked photo, you can see an iPhone 12 Pro and iPhone 12 Pro Max fit into a new case for the iPhone 13 Pro Max. While the size of the phone seems to be the same, the camera module is slightly larger than its predecessor.
Figure 1-3 shows that the iPhone 12 Pro Max is placed in the iPhone 13 Pro Max case.

Figure 4 shows that the iPhone 12 Pro is placed in the iPhone 13 Pro case.

It seems that the description given in the previous "UnclePan" is wrong.

via https://t.co/3ddKJcWGNq pic.twitter.com/HdbS7VBI7x

— DuanRui (@duanrui1205) July 6, 2021
So, what does that mean? The larger camera modules could mean larger sensors for one or more cameras in the two devices, which could result in more powerful cameras. For reference, both models have a triple-camera (12MP+12MP+12MP) setup and a 3D LiDAR sensor. At least one of these cameras would be upgraded, and it's most likely the ultra-wide camera.
Mind you, that's just speculation, so don't take our word for it. Regardless, it's good to hear that the iPhone 13 series would have improved cameras. With that in mind, which model do you plan to upgrade to? Let us know in the comments, and stay tuned to TechNave for more updates about the Apple iPhone 13 series.