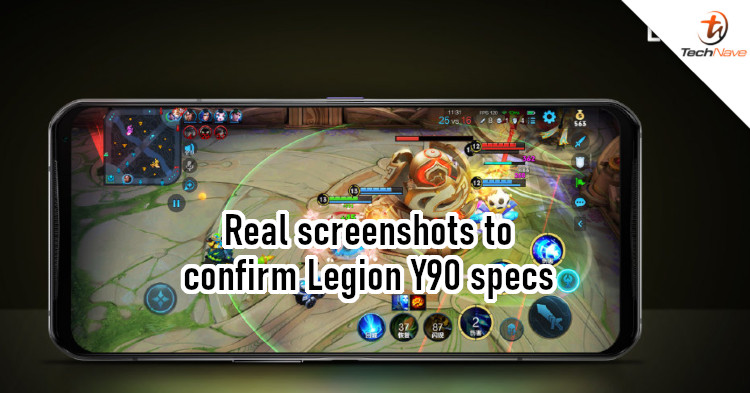 Due to the timing, it's predicted that Lenovo could be aiming to launch its latest gaming smartphone after CNY, possibly during MWC 2022. In the last few weeks, we've learned quite a few things about the Lenovo Legion Y90. And now, some of those details have been confirmed.
If you recall, there was a leak from a while back showing a photo of the Lenovo Legion Y90. The photo showed some details of what seems to be the top variant for the phone. But now a screenshot from a Lenovo executive confirms that these details are for the Legion Y90. As you can see, it has a whopping 18GB of LPDDR5 RAM plus 4GB of virtual RAM. It also comes with the Snapdragon 8 Gen 1 chipset and 640GB of storage (UFS 3.1+SSD).
In terms of features, it has a display with a 144Hz refresh rate, a dual-fan active cooling system, Dolby Atmos sound, and six haptic buttons. It also has a large 5600mAh battery, with plenty of battery-saving features. Users can set the phone to disable 5G connectivity when it has been on standby for a while, send you alerts when there's high battery consumption, and automatic battery-saving mode at night.
The Lenovo Legion Y90 is shaping up to be a very interesting device, but what do you think of it so far? Is there some other feature you'd like to see? Let us know in the comments, and stay tuned to TechNave for more news like this.