Live photo of Sony PS5 leaked and it's bigger than we imagined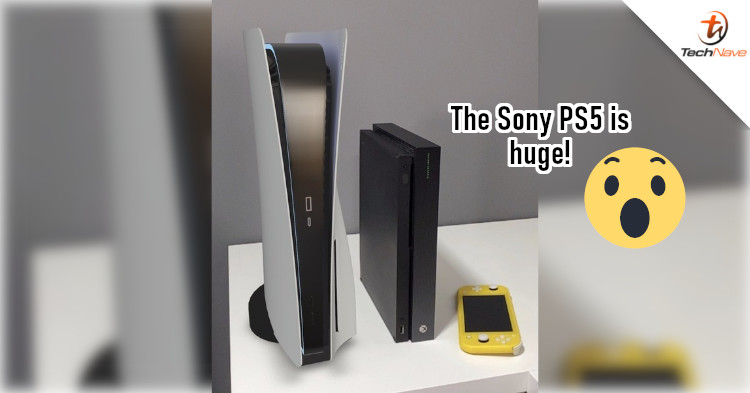 Sony finally unveiled its next-gen PlayStation 5 (PS5) console last week and it got many excited. But what many of us didn't expect at the time is how big the console would be. That question was answered when a live photo of the actual machine was leaked recently.
According to ITHome (in Chinese), a photo showing the PS5 in real life was leaked on a Japanese community forum. In the photo, the PS5 was placed next to an Xbox One and Nintendo Switch Lite console. This served as a great way for us to get a sense of the sheer size of the console, which is easily two times as big as Microsoft's current-gen Xbox One.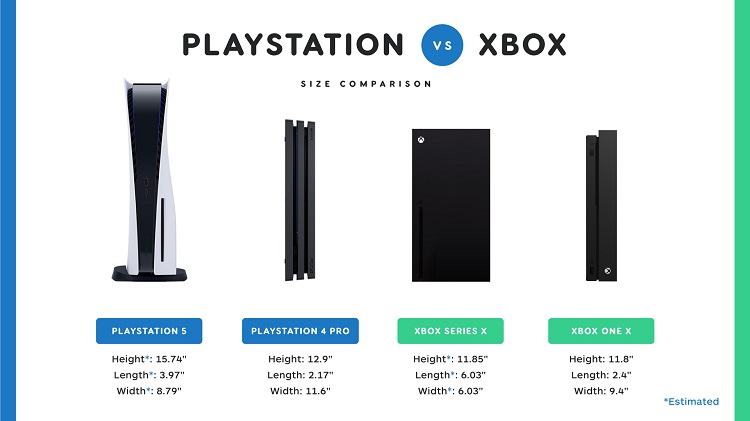 Estimated console sizes by IGN
Besides that, the photo also gives us a glimpse of some of the components for the PS5 console. Here, you can see the disc tray, as well as what seems to be the USB Type-A and USB Type-C ports on the front. The cooling vents between the console's main body and the outer layer can be seen as well.
Considering that the design for the PS5 has already been revealed, I'm inclined to believe that this live photo is real. But what do you think about it? Let us know what you think about its design and size on our Facebook page and stay tuned to TechNave.com for more news on the PS5.