The Sony PlayStation 5 comes with an additional Digital Edition!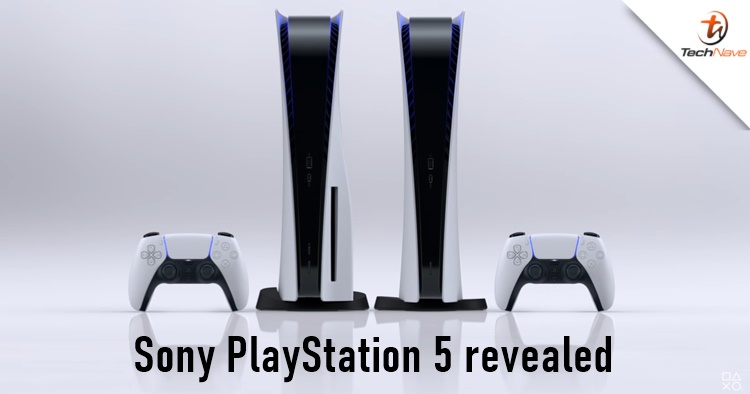 The long-awaited Sony PlayStation 5 has finally unveiled itself at the virtual event. Sony announced a number of accessories aside from the DualSense controller but the eye-catching one was the latest PlayStation 5 which comes in two versions, the PS5 Standard Version and also the PS5 Digital Edition.
During the event, Sony kept the big surprise until the very last end in announcing the PS5 Digital Edition and the difference of this version and the PS5 Standard Version is that it has no optical Ultra HD Blu-ray disc drive which resulted in noticeable thinness and lack of visible disc slot. Besides, the eject disc button has been taken off as well making it with only one power button on the front.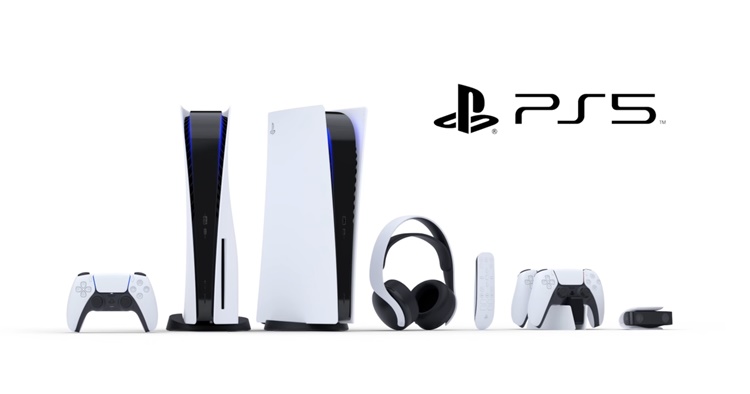 (L-R) Wireless DualSense Controller, the PS5 Standard Version, Digital Edition, PULSE 3D Wireless Headset, Media Remote, DualSense Charging Station and HD camera
As many expected on the design, Sony used a two-tone design combining a mix of white and black color finish and forgoing the monochrome looks from the previous generations. The PlayStation logo is now placed on the top left corner with the white wrapping around the main body and other than the upright position, it can lay down horizontally too based on the pictures shown from Sony. Moreover, they also introduce a DualSense Charging Station, HD camera, a PULSE 3D Wireless Headset, and a Media Remote.

With that said, Sony did not announce the official pricing for either of the devices during the event. So we're still unsure if the leaked price from the Amazon website is solid or not but do let us know what do you think will be the price for it at our Facebook page and stay tuned for more updates on TechNave.com!