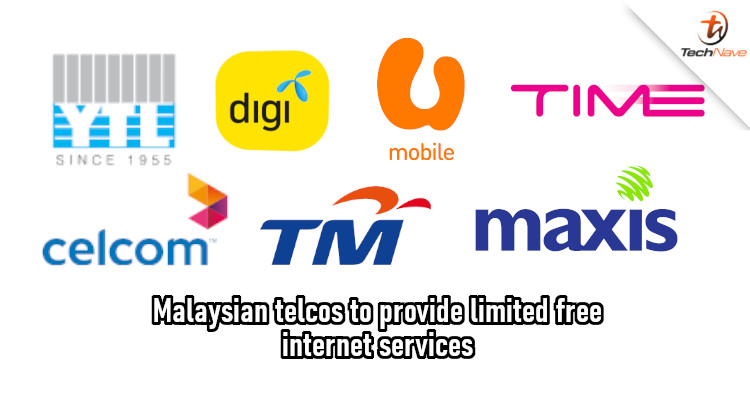 With an end to the COVID-19 pandemic nowhere in sight, our country has to make an effort to bring things back to normal to ensure our economy doesn't deteriorate. Many companies are finding ways to help and for telcos, it's mostly free internet. to find new ways to contribute. To that end, telco operators based in Malaysia will continue to provide certain industries with free internet.
This is a part of the Short-Term Economic Recovery Plan announced by our Prime Minister Tan Sri Muhyiddin Yassin. For Celcom, Digi, Maxis, U Mobile and TM, the plan is to continue offering 1GB of free internet daily (8 AM to 6 PM) from 10 June to 31 December 2020. However, while it was previously possible to use this 1GB for all internet services, only services related to education and productivity will be able to use the 1GB of data.
As for YTL, the company is opting to continue its Learn From Home Initiative. With this initiative, free SIM cards with 40GB of data are given out to various parties. This includes parents with children who attend government schools, as well as students and teaching staff for tertiary education institutions. There will also be free mobile phones with up to 120GB of data, which will be given to qualified students belonging to B40 families.
Lastly, TM and TIME that will provide mobile operators with access to higher capacity on its fibre broadband network. This is in anticipation of an increase to overall internet traffic for the coming months. Besides all of the above, the telco operators will continue to provide free and unlimited access to certain info apps and services, especially those related to news on COVID-19.
There are probably more minor details that weren't announced, but you can contact your telco operator to find out more. With that said, what do you think of the move? Let us know on our Facebook and stay tuned to TechNave.com for more news.