Malaysians will receive free 1GB Internet data every day & up to 50% discount on electricity usage starting from 1 April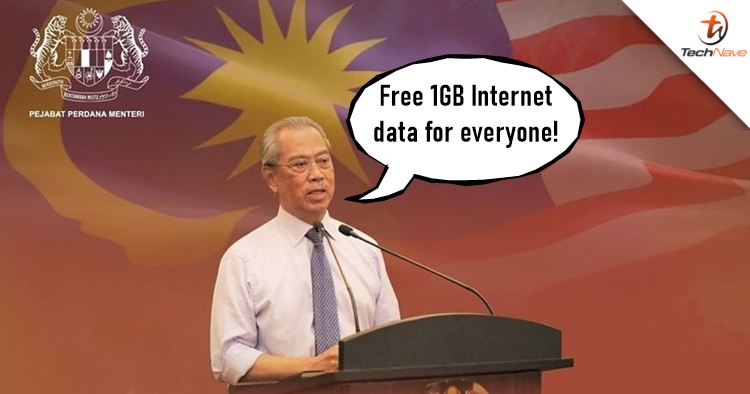 Today, in his second live telecast of announcing the Pakej Rangsangan Ekonomi, our Prime Minister Muhyiddin has announced that Malaysians will be granted free 1GB Internet data in this extended Movement Control Order period. It shall begin from 1 April onwards until the MCO ends.
According to our Prime Minister, this initiative cost RM600 million and all our respective telco companies will have to play their part. To add on, another RM400 million will be used to improve the network quality and increase coverage across the nation. In terms of tech-related news regarding this, he also reminded Malaysians that the electricity bill discount from the Tenaga Nasional Berhad (TNB) is in line with this, as well as a 2% discount for commercial, industrial, agricultural and household sectors which will begin from 1 April.
To be more detailed on the electricity bill discount, TNB will increase an additional RM530 million to provide discount rates ranging from 15% to 50%. This will depend on the electricity rate usage with a maximum limit of 600 kilowatts per month. For example, the 50% discount will be given to those who use less than 200 kilowatts, 25% for those in between 201 - 300 kilowatts, and finally, 15% for those in between 301 - 600 kilowatts. This discount rates will be effective for six months starting from, you guessed it, 1 April 2020.
Furthermore, PM Muhyiddin also added that the Government will provide one-off assistance of RM500 to 120,000 e-hailing drivers (that's you, Grab drivers). That's a total of RM60 million and from the previous Economic Stimulus Package, taxi drivers will also receive their one-off assistance payment with RM600 starting from the aforementioned date.
So this is part of the important announcement regarding the tech industry. There are a lot more details from the Pakej Rangsangan Ekonomi, such as add-on allowance for those earning at a certain salary, as well as for the front liners particularly those working in the medical field. Keep calm, stay at home and wash your hand. Stay tuned for more tech news at TechNave.com.