Looking for an Ultrafast 4G LTE provider? Come and try Celcom's BIGGEST Internet plan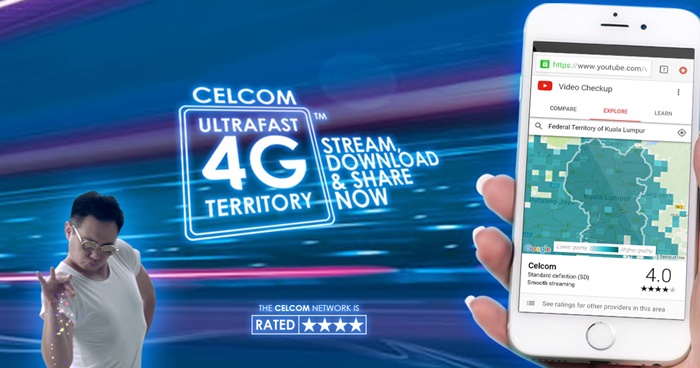 Are you searching for a network operator that can provide you the best streaming service quality? Well YouTube has just made your life easier, as they have just released an internet measurement tool called Video Checkup and Celcom happens to be one of the best internet service providers.
Video checkup page
Before we get to Celcom's 4G LTE network strength, for those who don't know, Video Checkup allows users to review online by comparing different operators' internet service quality during a YouTube video playback. Moreover, they can also check the network's quality of streaming in respective locations with YouTube Checkup.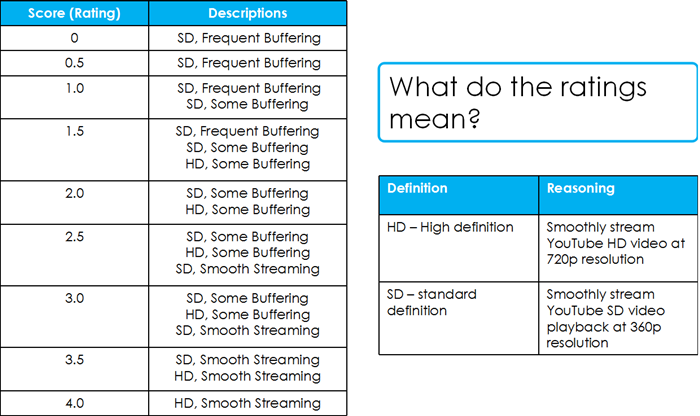 Rating system
As mentioned in our news before, Celcom has scored 4 out of 5 stars rating in 147 major towns i.e. Kuala Lumpur, Petaling Jaya, Alor Setar, Kuala Terengganu, Penang, Melaka, Ipoh, Kuching, Kota Kinabalu, and many places more. Thanks to Celcom 4G LTE network, they have managed to have smooth HD video streaming consistently. Talk about over-achievement!
With that, it makes sense to subscribe to Celcom's Ultrafast 4G LTE network. Celcom has the BIGGEST Internet plans after all for you to stream your favourite YouTubers, like Celcom's FIRST GOLD plan consisting 20GB Internet data (10GB weekday + 10GB weekend), unlimited calls to all networks, unlimited Whatsapp and WeChat usage for just RM80/month. It's certain a great value for money!
To find out more about the biggest Internet plan in Malaysia, kindly visit their official Internet plan page to find out more.