MSI monitors will support 1440p on PS5 with Console Mode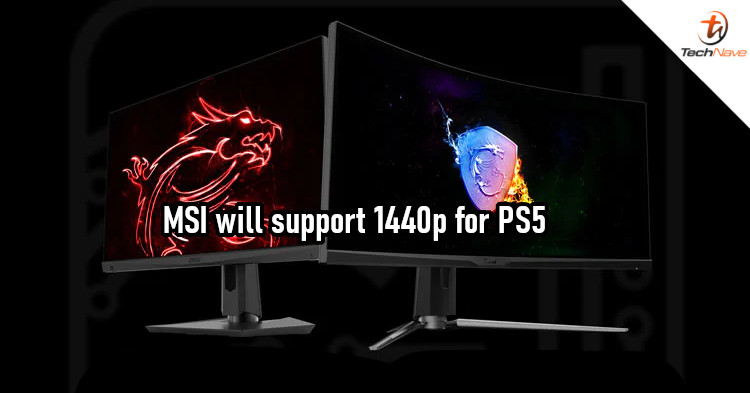 Sony's next-gen PlayStation 5 (PS5) console went up on pre-orders yesterday (and quickly sold out, yikes!), so many of us look forward to 4K gaming now. But if your main display is a 1440p monitor, you'll end up having to game in 1080p. Fortunately, MSI has a solution for its monitors.
MSI has developed a solution that will enable some of its gaming monitors to be able to game on the PS5 in 1440p. The new feature is called Console Mode and it lets compatible MSI monitor accept the 4K signal from a PS5 and output it in 1440p. Basically, what Console Mode is doing is downscaling the signal. As mentioned, 1440p is not natively supported by PS5 itself, so this is useful if you don't want to be stuck on 1080p.

Speaking of downscaling, the reason why this is better than upscaling is that the display will be able to maintain more detail in the visuals. Console Mode doesn't seem to do anything else that is special, but there will be support for HDR, which is a nice bonus. You can refer to the list we've included below to see which MSI monitors will have Console Mode.
With that said, would this new feature convince you to get a high-end MSI monitor or a simpler 4K TV? Let us know in the comments below and stay tuned to TechNave.com for more trending tech news.
MSI monitors with Console Mode:
MPG ARTYMIS 343CQR
Optix MPG341CQR
Optix MPG341CQRV
Optix MAG342CQR
Optix AG321CQR
Optix MAG274QRF-QD
Optix MAG274QRF
Prestige PS321QR