Malaysian gamers conducted a virtual wedding kenduri all in GTA 5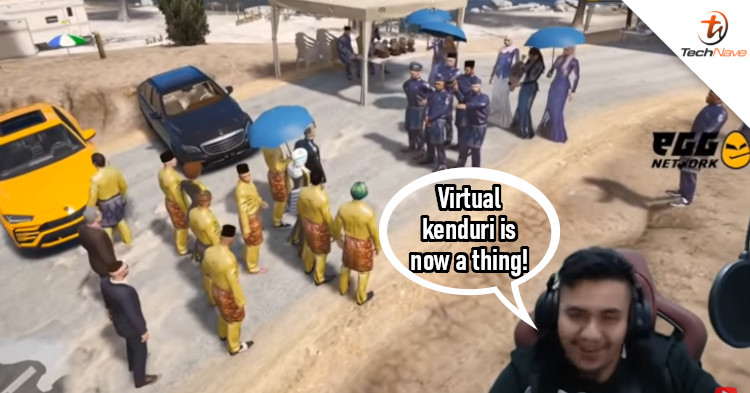 Screenshot from the video
It may be a relatively old game by now, but one of the greatest things about Grand Theft Auto 5 (GTA5) is the amount of freedom you get with the game. A lot of things are possible with custom mods, including wedding celebrations it seems. That's right, a Malaysian streamer showed that wedding celebrations can be held in a game too!
Due to the conditional movement control (CMCO) in Malaysia, wedding celebrations can't be held as we are not allowed to gather in large groups. To overcome this restriction, some people decided to conduct a traditional Malay wedding kenduri online via GTA5. Attendees were all 'dressed' for the occasion, with the in-game models of characters all sporting traditional clothing.
Video by AvengedTV
Besides that, there were also in-game canopies, tables, chairs, and a buffet set up for the 'guests'. The virtual kenduri came complete with pantun and performances like silat. If anyone else considered virtual weddings like this a thing, this is as good of an example as you could get.
This is the second virtual ceremony we've seen since the Minecraft primary school graduation. But what other ceremony or event could be done via games like this? Share your suggestions with us on our Facebook page and stay tuned to TechNave.com for more interesting news.