Maxis' new Hotlink Prepaid Internet 365 allows you to stay connected all year long from as low as RM6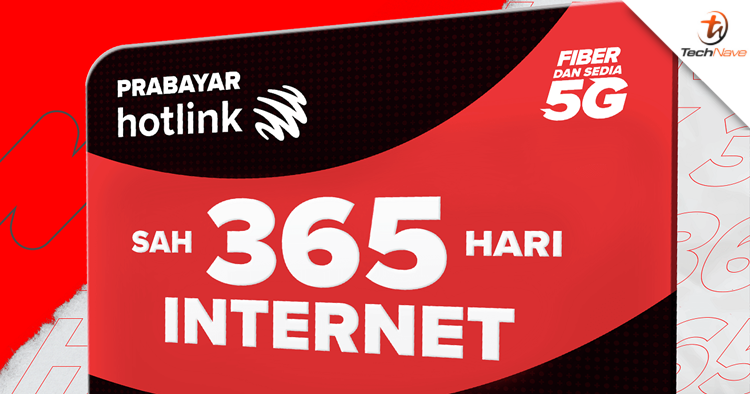 Last week, we talked about Maxis releasing a new Hotlink Postpaid and Fibre plan but the company didn't forget about the prepaid customers too. Currently on sale, existing and new prepaid Hotlink users can look forward to the new Hotlink Prepaid Internet 365 plan. From as low as RM6, Hotlink prepaid users can enjoy the mobile plan all year round.
Besides being active for the whole year, the plan also comes with a 60-day active period for any top-up denomination, plus the option to purchase a 365-day SIM active period at only RM30. From the chart below, the RM6 price will only offer 2GB whereas RM20 offers 10GB of data quota all year long.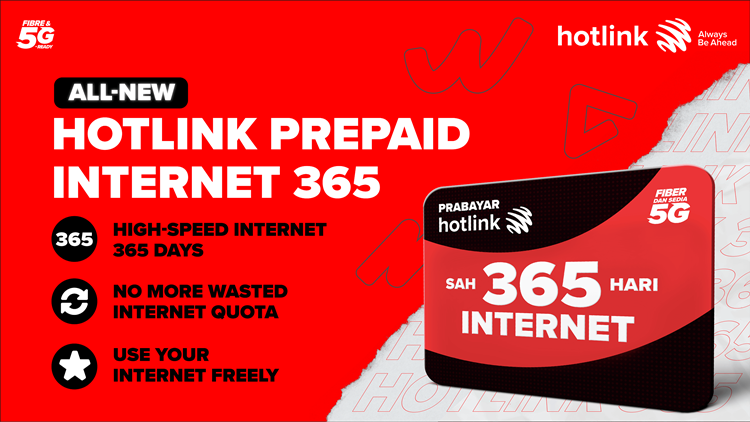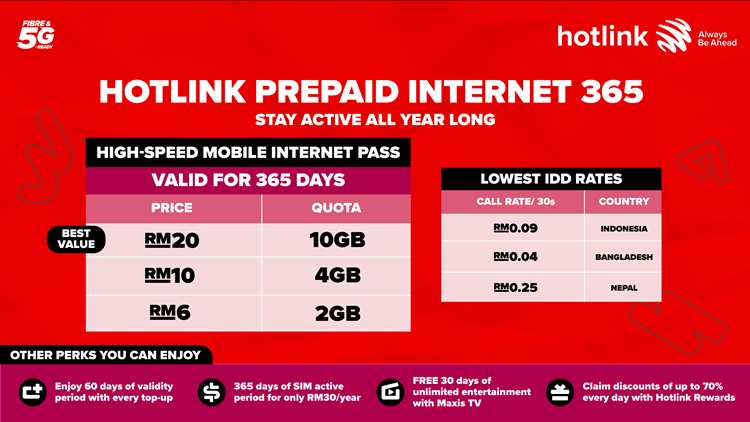 There are also other benefits in the plan which offers 30 days of unlimited entertainment with Maxis TV. Hotlink users may claim discounts of up to 70% from Hotlink Rewards as well. Lastly, Hotlink is offering the lowest IDD rates to Indonesia, Bangladesh and Nepal from as low as RM0.04.
The online exclusive launch of Hotlink Prepaid Internet 365 is priced at a promotional rate of only RM25 for the SIM pack and includes a 365-day 10GB high-speed internet and RM2 additional credit. In addition, eligible Jaringan Pritahin users can claim up to RM180 free credit and an additional 60GB high-speed internet per month.
If you want to know more, you can head over to the official Hotlink webpage right over here. Stay tuned for more trending tech news at TechNave.com.