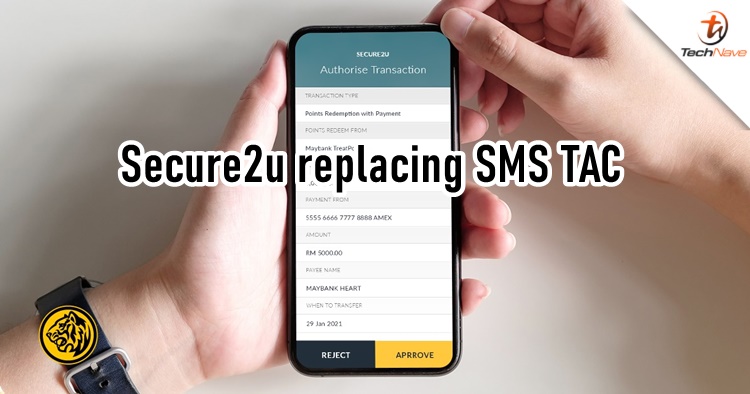 Just last night, Maybank announced that Maybank users who make transactions of RM5000 and above will no longer use SMS TAC anymore. This initiative will take effect from 16 February 2021 onwards and the SMS TAC will be replaced by Secure2u.
While Maybank didn't really give the reason why, we think it may have something to do with preventing gullible Malaysians from being scammed easily. Over the past few months during the pandemic, we have already read quite a number of cases about scammed victims who gave away their SMS TAC number carelessly. The latest one was about a Malaysian who went into a fake Maybank website and lost his money.
Making transactions of RM5,000 and above on Maybank2u? Enjoy a safer and easier way to authorise them with Secure2u! ...

Posted by Maybank on Tuesday, 9 February 2021
So anyway, starting from 16 February as aforementioned, Secure2u will replace SMS TAC and will be the only way to approve transactions that are above RM5000. If you are planning to transfer a huge amount of cash online, make sure you already have your Secure2u activated on your Maybank2u MY app. Stay safe and stay tuned for more trending tech news at TechNave.com.