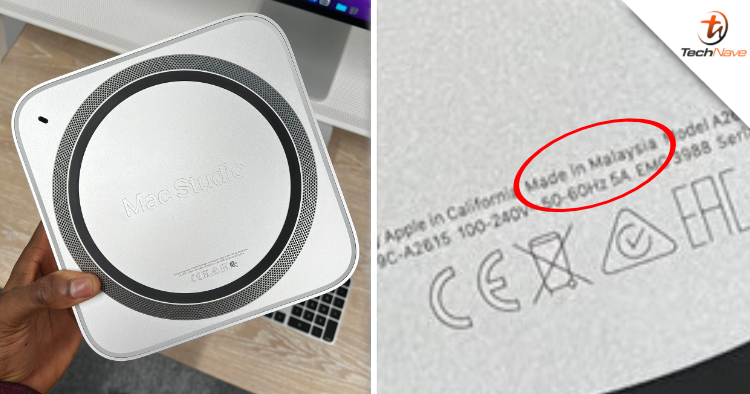 Apple's latest desktop computer, the Mac Studio has been hitting the headlines worldwide since its release last week. Well, that's not really a surprise, given how popular Apple is and how impressive the M1 Ultra SoC found inside of the computer is as well.
However, the Mac Studio is also making headlines for other reasons as well. Speaking of which, the desktop computer is actually trending currently in Malaysia due to the fact that it is actually made in Malaysia!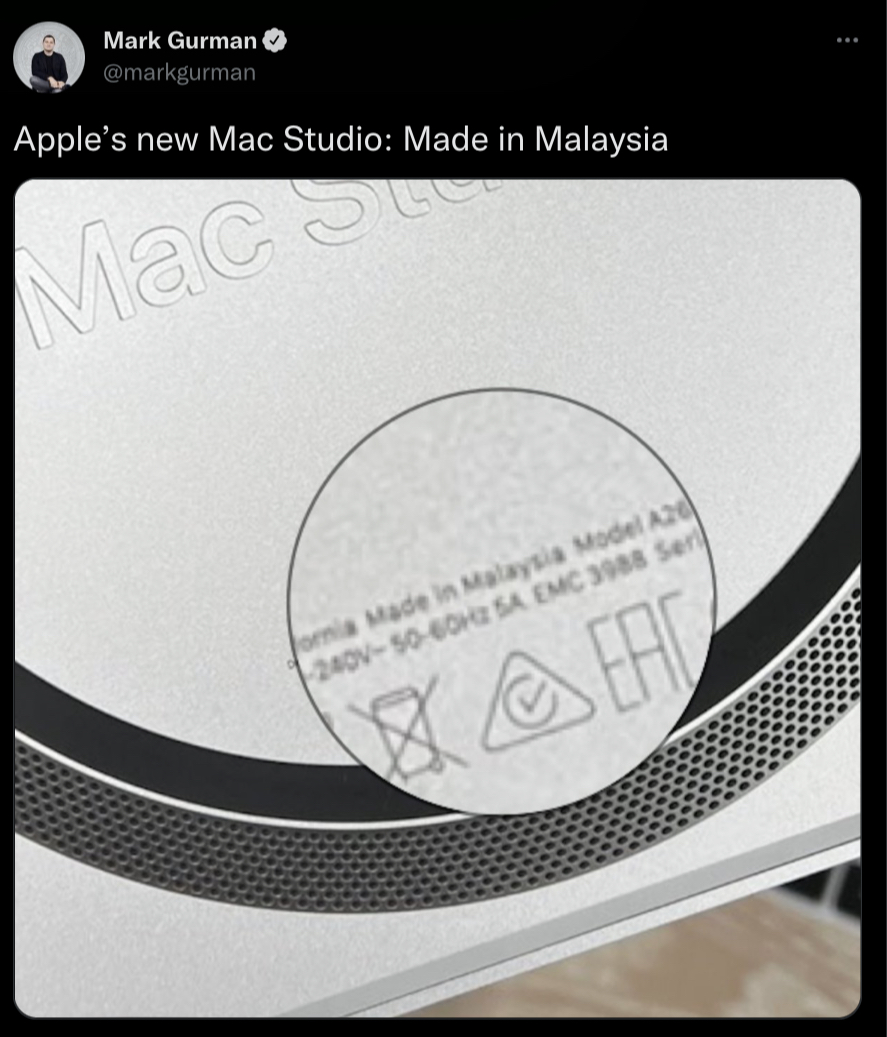 In fact, the words 'Made in Malaysia' can actually be seen engraved at the bottom of some Mac Studios. One of the most popular tech Youtubers, Marques Brownlee aka MKBHD actually received a Mac Studio that was made in Malaysia; something that another popular tech personality, Mark Gurman noticed.
MKBHD shared a photo of the Mac Studio's bottom in a tweet and Gurman, who is a columnist for Bloomberg then replied with a cropped version of the photo emphasising on the 'Made in Malaysia' engraving.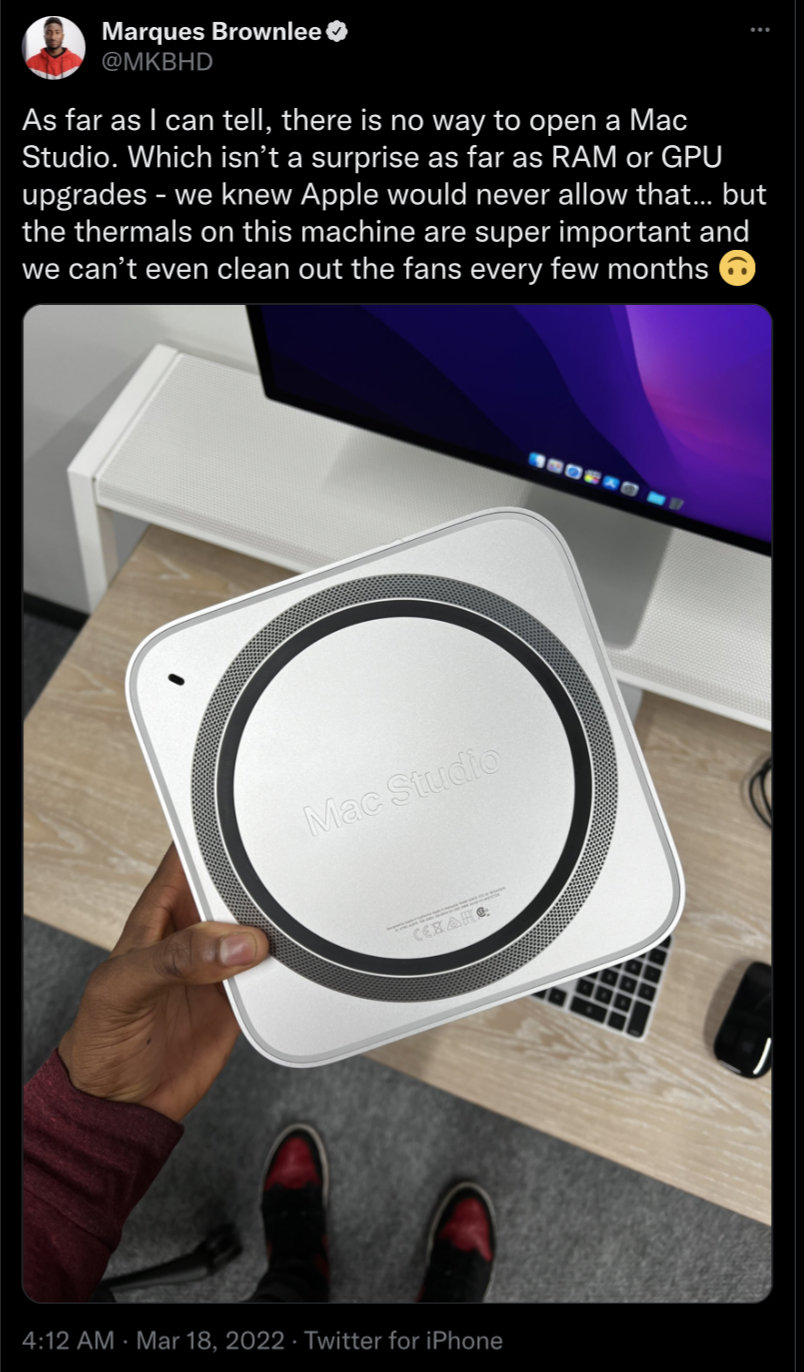 As a Malaysian, all I can say about this is Malaysia Boleh! Furthermore, if the Mac Studio is made in Malaysia, let's say in Kelantan, would it be called 'Mek Studio' instead? :P
On a more serious note, this shouldn't come as a surprise for us Malaysians given a sizable chunk of our country's economy is from the semiconductor industry. In fact, it was even reported in 2019 by Nikkei Asia that Apple was mulling whether to manufacture its product parts in Malaysia.
Before this, other major tech companies have already been known to produce its products in our shores. The most recent example has got to be the 'Malaysia' engraving found on the Sony's WF-1000XM4 earbuds, prominently seen in The Verge's review of the product.
So, what do you guys think of the Mac Studio being made in our country? Share your thoughts with us in the comments below and stay tuned to TechNave for all the latest trending tech news!