Metal Slug Code: J brings the classic game to Android and iOS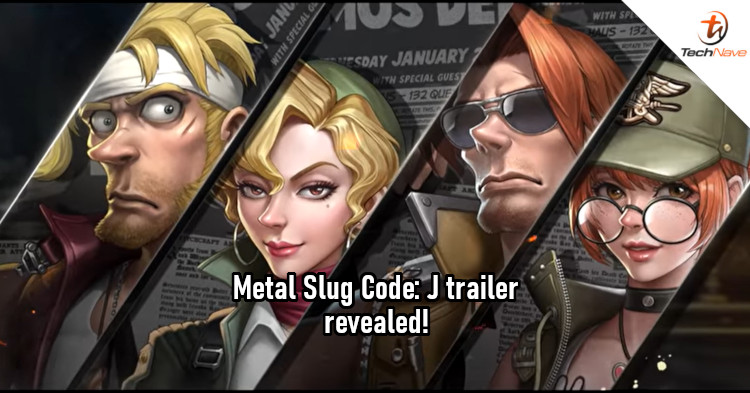 Earlier this month rumours that SNK is working on new games for the Metal Slug series appeared. It's said that one of them would be a mobile game with card elements, but there's another Metal Slug mobile game that is still in development. We finally know more about it now that Tencent Games has revealed the trailer for Metal Slug Code: J.
According to Pocket Gamers, the new Metal Slug game is developed by TiMi Studios and is tentatively named Metal Slug Code: J. Based on the trailer, it sports the classic arcade Metal Slug gameplay, which is a platform shooter game. It features more modern graphics and is slated for launch on both Android and iOS later this year.
In terms of controls, you can see the typical directional pad on the left and a series of buttons on the right side of the screen. From what we can see in the video, the graphics and buttons seem quite responsive. We're also glad to see how smooth the run-and-gun action in the game is, which is an important aspect for platform shooters.
Being a big fan of the Metal Slug series, I'm quite excited for this game to release on mobile. Hopefully, the game would play as well as the trailer seems to suggest. But with that said, what do you think of the reveal trailer? Let us know on our Facebook page and stay tuned to TechNave.com for further updates on this game.