Microsoft's acquisition on TikTok could be worth up to ~RM125.6 billion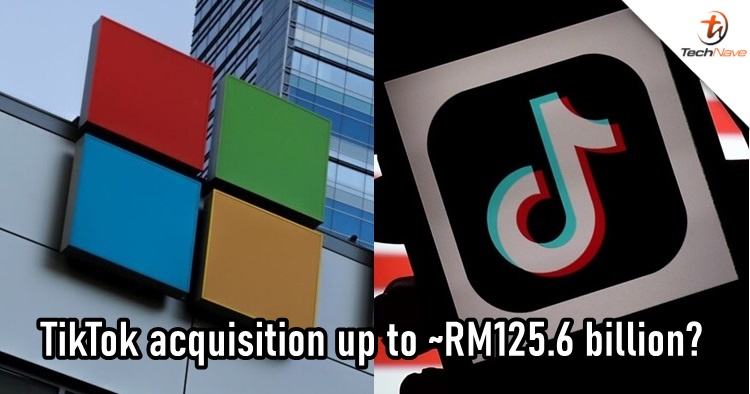 In case you've been hiding under the rock, Microsoft is indeed in talks with TikTok on acquiring the company. To briefly recap the situation, the US President Donald Trump has ordered TikTok to be sold to Microsoft and the deal must be done by 15 September 2020 or else it will be banned in the country.
Now according to CNBC.com, the acquisition of TikTok could be worth up to $30 billion. In a direct currency exchange rate, that's as much as ~RM125.6 billion and if the deal is established before the deadline, Microsoft have agreed to transfer TikTok's code from China within one year. The source also said that Steve Mnuchin, US Treasury Secretary is "deeply involved" as well and might get a "cut of the acquisition" albeit unclear if the process is legal.
Besides the acquisition, both companies also have to take consideration of transferring millions of data over with a year. However, Faber reported that Microsoft is quite capable of that and could transfer TikTok's software code (up to 15 million lines of AI data) which is why the company is favoured for this operation.
TikTok have been under pressure this year as their app got banned in India and now facing accusations of sending users' data to the Chinese government. Although TikTok's HQ is on America soil, they are still owned by ByteDance which operates in Beijing, China. We shall see how this situation turns out over the next few weeks so stay tuned for more trending tech news at TechNave.com.