More Android Wear 2.0 features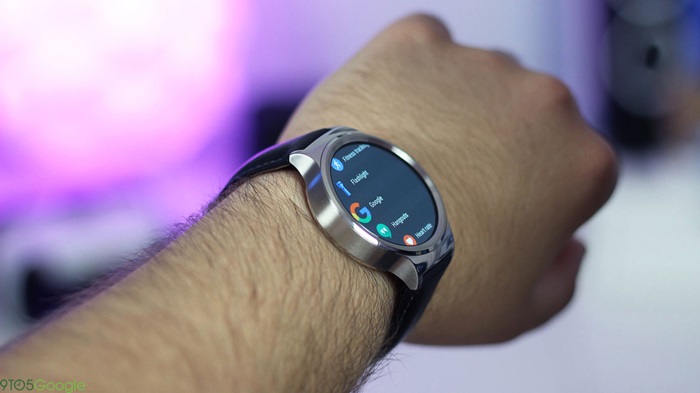 It's been almost a month now since Android Wear 2.0 was revealed at Google I/O 2016, previously we covered briefly on what the new version has to offer and many publications didn't really show much. Thanks to 9to5google.com, we now have more new information on more features from Android Wear 2.0.
Navigation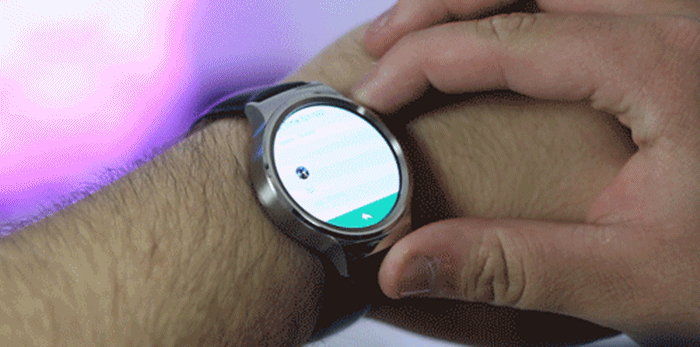 Normally, users would have to press the physical button to go home or turning off the display, and swiping left or right to go back. That's changed now in 2.0, users can now use their palm to turn off the display, the physical button is also changed to as a back button now, and swiping left to right is no longer needed. On the other hand, you can access actions quicker now with a tap instead of swiping to the right.
Music controls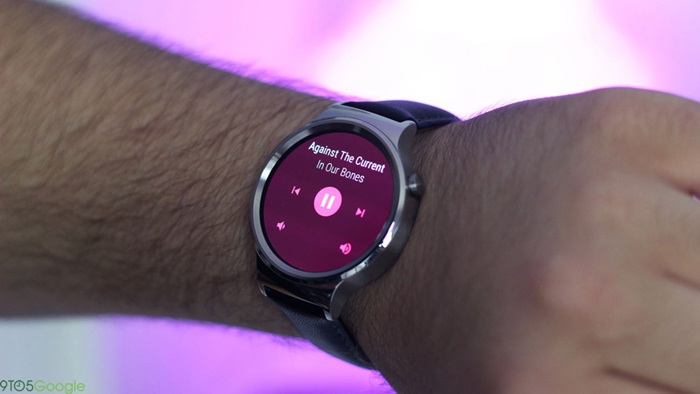 A brand new music app has been built within Android Wear 2.0, it no longer gives the option for all controls; play/pause, track info, and volume controls are the first things you will see once open, you can control which song you want next and go back to previous tracks with convenience. The app also works in ambient mode, it's set by default when the watch goes into ambient mode but if you don't want that, you can control it on screen at all times. At the moment, it seems to only work with Spotify and Google Play Music, and not Pandora or Pocket Casts.
A new Search screen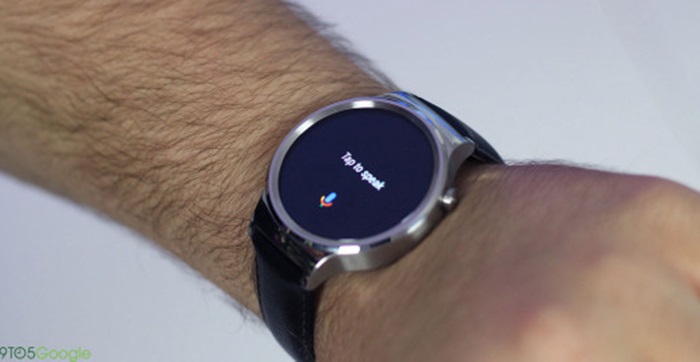 Coming in a dark theme, Google Now got a new design but still functions pretty much the same way but with a different way to access. Users can now long press on the side button to access voice recognition, you don't need to say "Ok Google" anymore.
New shortcuts, removed favorites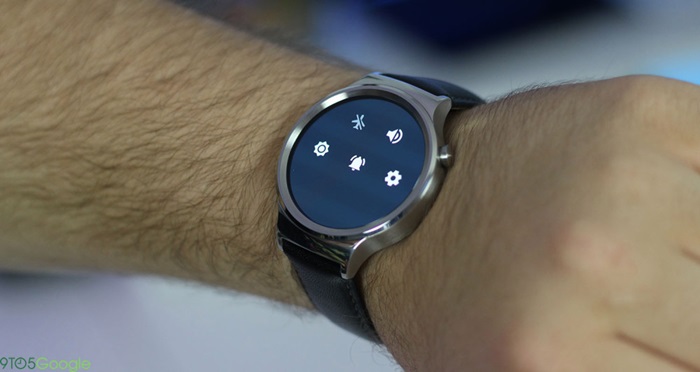 Google also has put quick settings menu all on one page and you can see them all by swiping down. Tapping on the things you want may be a bit harder since they're all together on one page now, but this is really convenient. The brightness toggle is also present, finally, no need to dig through the settings to find that!
In addition, Google removed two known features from there which are 'Brightness boost' and 'Theater mode' for some reason, I guess nobody really uses it? Theater mode will be missed.

Uninstalling apps from your watch
Finally, you can now uninstall apps from your watch! To do this, you have to go into the new 'apps' section in Settings, then you will get to see a list of apps installed on your watch. Not only you can uninstall them, but you can set permission on who can use the app and force stop it too.
There isn't any release date for Android Wear 2.0 yet, but Huawei Watch or LG Watch Urbane Second Edition LTE can download the developer preview from Google. ASUS ZenWatch 2, Moto 360 2nd gen, Moto 360 Sport, Fossil Q Founder and Tag Heuer Connected are also confirmed but has yet to get the update.
Stay tuned for more news at Technave.com.
[Source]