Moto GamePad Mod spotted online selling for ~RM343
It's been two months now since the release of the Moto Z2 Play by Motorola Malaysia back in June in Malaysia. Although it's slated for RM1999 which isn't bad, it's the Moto Mods that we are waiting for to be truly complete. As some of you might already know, there are four Moto Mods - Hasselblad camera mod, GamePad Mod, JBL SoundBoost 2 speaker Mod, and a projector mod. So far, we only just got news about the GamePad mod which is out in U.S.A. and it's listed for $79.99 (~RM343) on Verizon.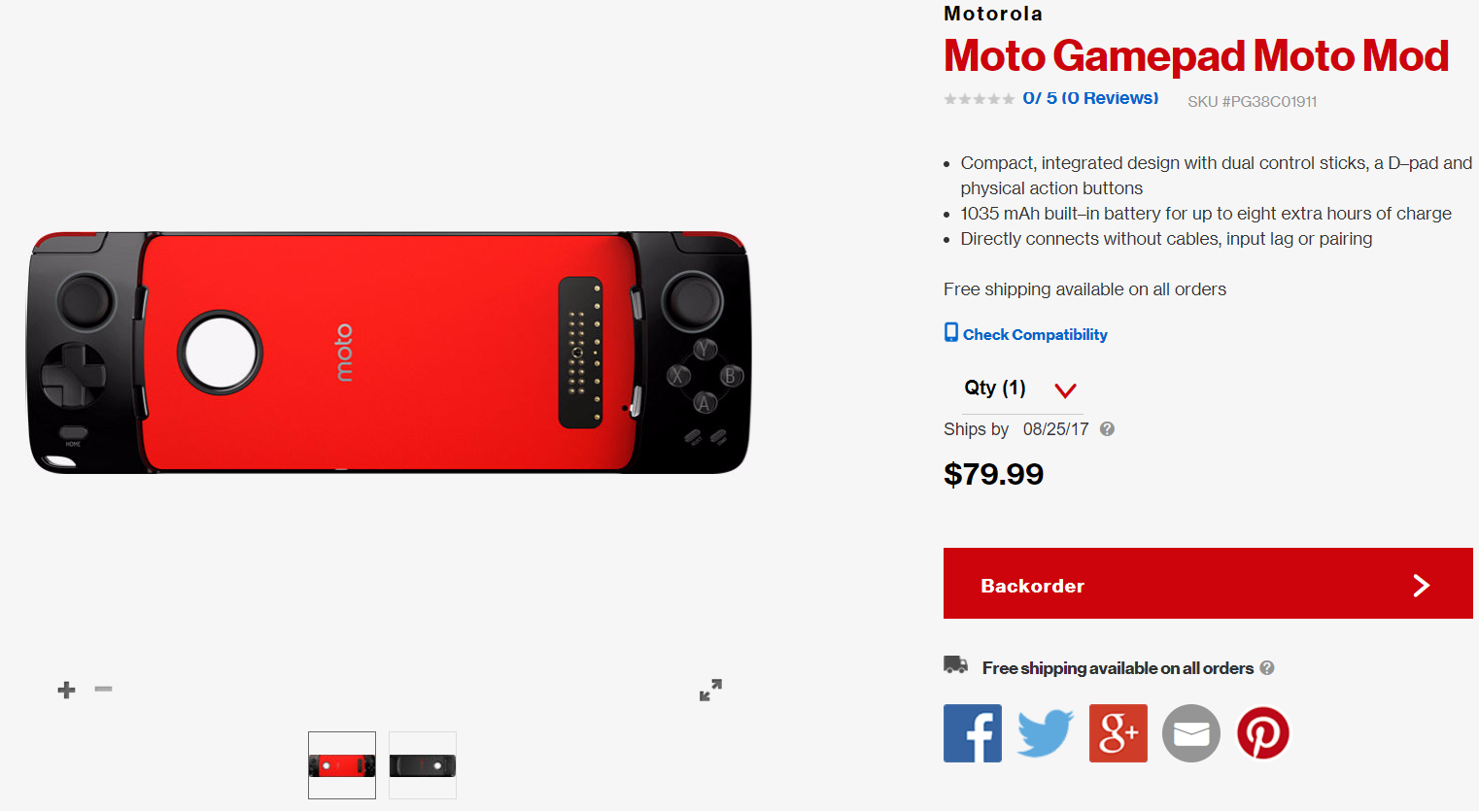 Considering the price tag, it does seem kind of expensive especially for our local taste here. If we were to combine the two gadgets that'd be roughly around RM2.3K and not many Android game apps do just fine without a gaming pad. However, it does offer dual control sticks for convenience, a D-pad and top side buttons like the PS Vita. The GamePad mod also features a 1035mAh battery which can last for eight hours.
We are currently reviewing the Moto Z2 Play and the Hasselblad camera mod at the moment, so stay tuned for that and we will let you know if it's any good. To check out how the GamePad Mod looks like, check out our hands-on video right here.
Motorola Moto Z2 Play Specs & Price >