New LG UltraFine 5K and 4K monitors for Macs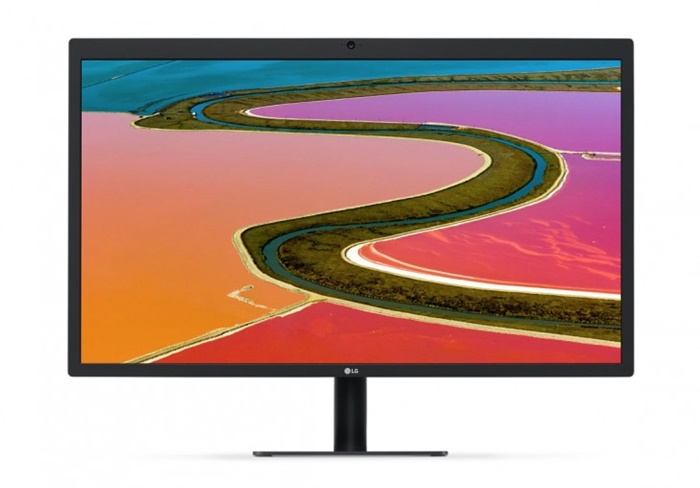 Following the introduction of the new Apple Macbook Pro last week, LG has just announced two new UHD displays - the UltraFine 5K Display and UltraFine 4K Display, designed just for Mac users.
In the tech-specs corner, the UltraFine 5K Display features a 27-inch IPS panel Thunderbolt display with 5120 x 2880 resolution (500 nits, DCI-P3 color space, and four USB Type-C connectors; the four USBs comprised of one Thunderbolt 3 and three USB 3.1 Gen 1 ports with 5Gbps bandwidth each. A webcam and speakers are integrated on the display, plus the display can also charge the MacBook Pro over the same Thunderbolt connection with 85W of power.
Users are able to control the brightness and volume of the display through the integration of macOS as well from the Mac, tilting and height adjustment is supported too. Same goes to the 4K Display unit.
Speaking of the 4K Display variant, this one does not feature a Thunderbolt display and has a smaller size with 21.5-inch IPS panel (4096 x 2304 resolution, 500 nits and DCI-P3 colour space support). Like the 5K Display, it also uses USB Type-C input but three using USB 2.0 with 480Mbps speed. No webcam is found on the display and it provides 60W of power to a connected Mac via Type-C.
Will the monitors ever come to Malaysia? Perhaps, so stay tuned for more news at Technave.com.
[Source]