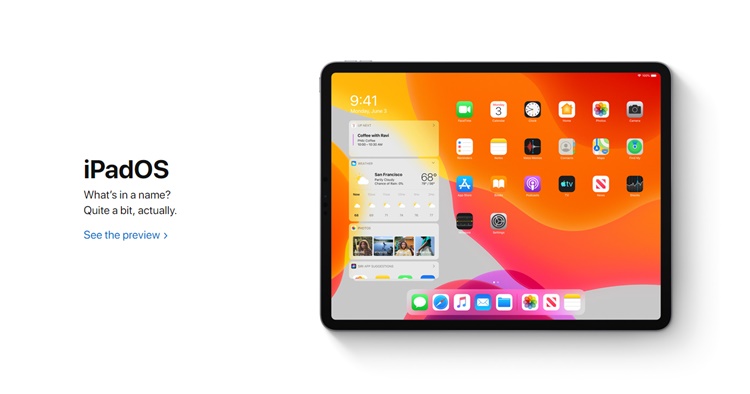 Apple did not waste any time by introducing new updates and features on the upcoming iOS 13 in the WWDC 19 event. That said, the iPad owners aren't left out as well and there is a new iPadOS name with plenty of updates. This includes a new way to work in multiple windows, a redesigned Home screen, Apple Pencil usage and more for both consumers and content creators alike.
New Home Screen
For starters, the Home Screen got a new revamp so that more apps can be shown on each page. If you want Widgets, they have it too (about damn time) and you can add plenty of information such as Today View, headlines, weather, calendar, events, tips and more. Doesn't sound that exciting at first, but it should work like a charm on iOS iPadOS.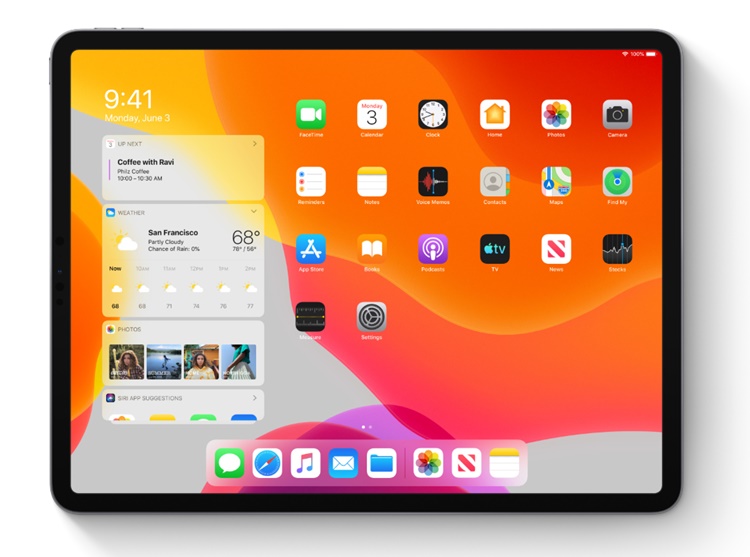 More to see without scrolling
Do More with Split View and Slide Over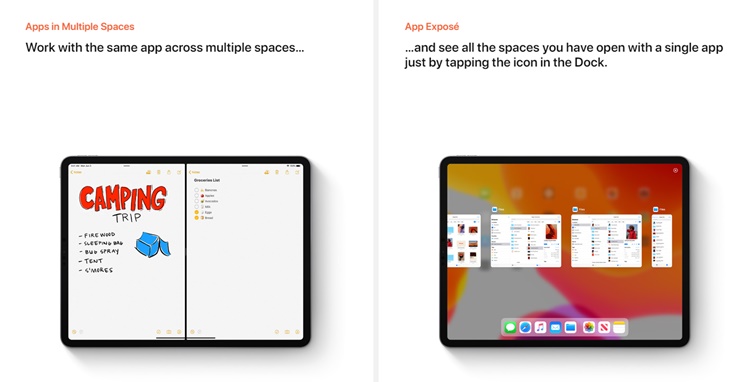 Split View (left) and App Exposé (right)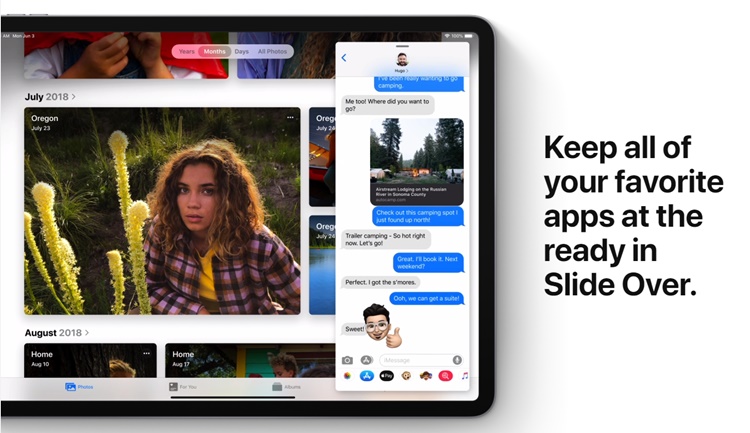 Slide Over
In addition to that, iPad user can now multitask with Split View or quickly view and switch between multiple apps in Slide Over. For example, customers can compose an email while viewing another email side by side or access multiple apps like Messages or Calendar with just a swipe. To complement Slide Over, App Exposé provides a quick view of an app with a simple tap.
More Ways to Use Apple Pencil
With iPadOS, it enables the Apple Pencil to do more than ever before, such as marking up, sending an entire webpage, documents or emails just by swiping the stylus from the corner of the screen panel. The tool palette has also been redesigned to give quick access to tools, colour palettes, shapes, object eraser, a new pixel eraser for removing any part of a stroke and a ruler for drawing perfectly straight lines.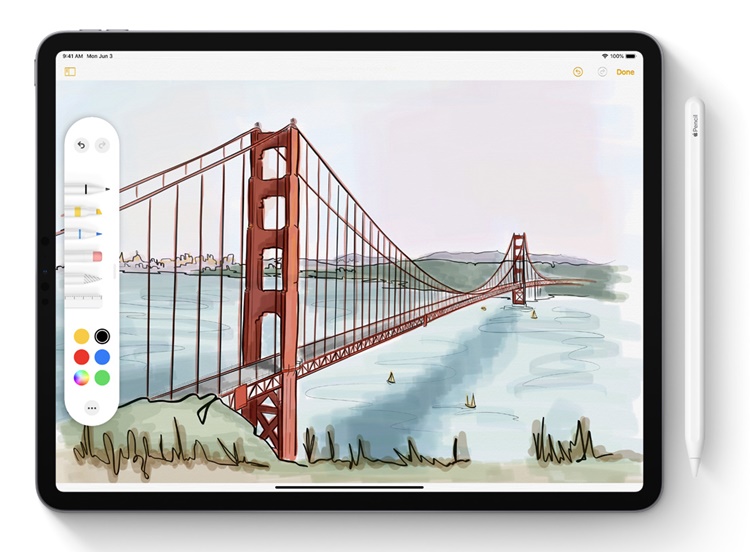 More Powerful Files App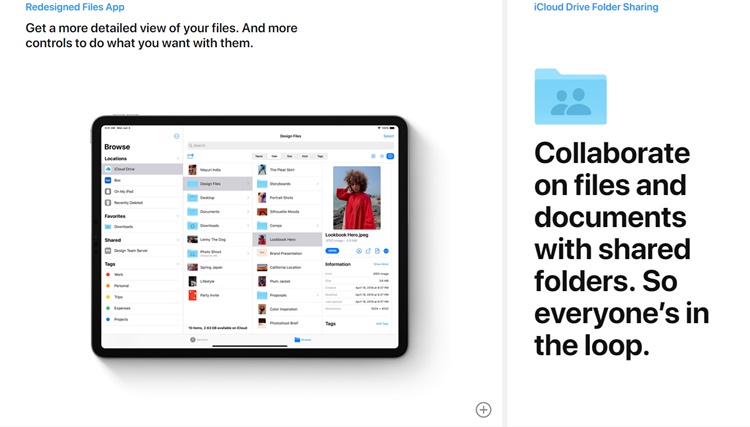 Just like the iOS 13 update, the Files app on the iPadOS is revamped to have even better iCloud Drive support for folder sharing. As long as anyone that has access to the shared folder will be able to see it in the iCloud Drive. On top of that, Files supports external drives, such as USB drives, SD cards or log into an SMB file server.
Also within the Files app, iPadOS has integrated a new Column View for navigation, Quick Actions for mark up, rotate and creating PDF files, local storage, zip and unzip, and new keyboard shortcuts.
Desktop-Class Browsing with Safari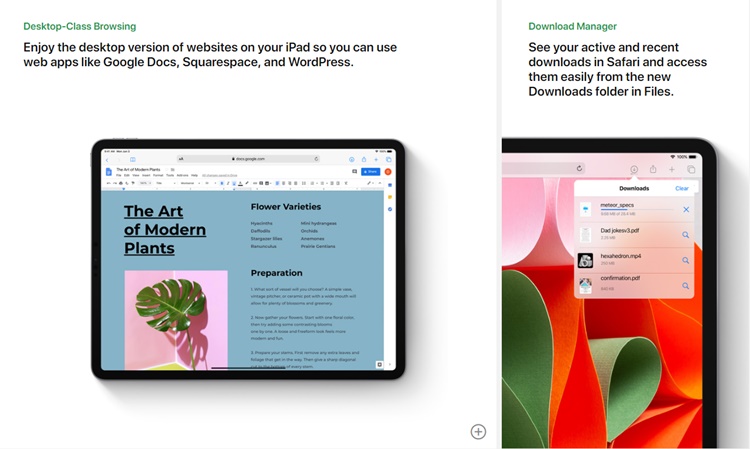 iPadOS is also making Safari to be used as friendly as possible like its desktop counterpart. In fact, it will make Safari the desktop version on the iPad optimizing with the touchscreen experience. Besides that, there are new features to Safari on the iPad with a download manager, 30 new keyboard shortcuts, and tab management enhancements.
Additional iPadOS Features
Oddly, mouse support is available in Assistive Touch with works with a USB mouse, as well as on the Magic Trackpad, iPhone and iPod touch
Dark Mode delivers a dramatic dark colour scheme that looks great across the system and is easier on the eyes in low-light environments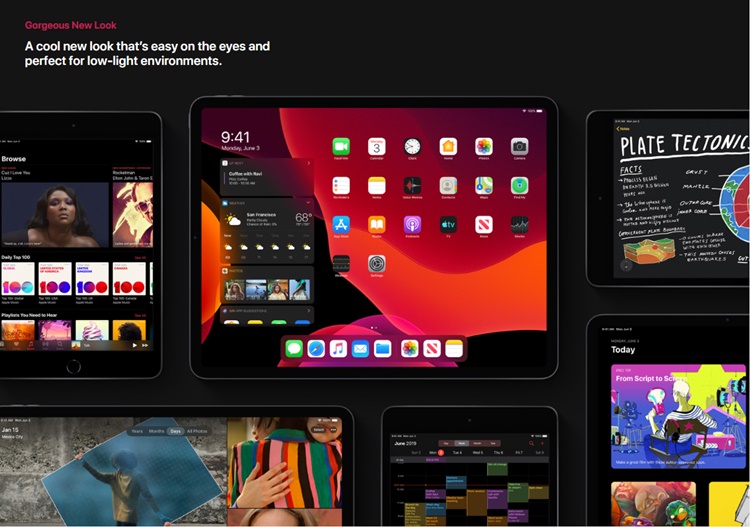 Dark mode on iPadOS

An easier way to copy, paste and delete!!
In Text Editing, you can select text with just a swipe and use new gestures to cut, copy, paste and undo
Custom Fonts can be installed for use across the system, perfect for creating beautiful documents on iPad. Fonts from boutique and major vendors such as Adobe, DynaComware, Monotype, Morisawa and Founder will be available on the App Store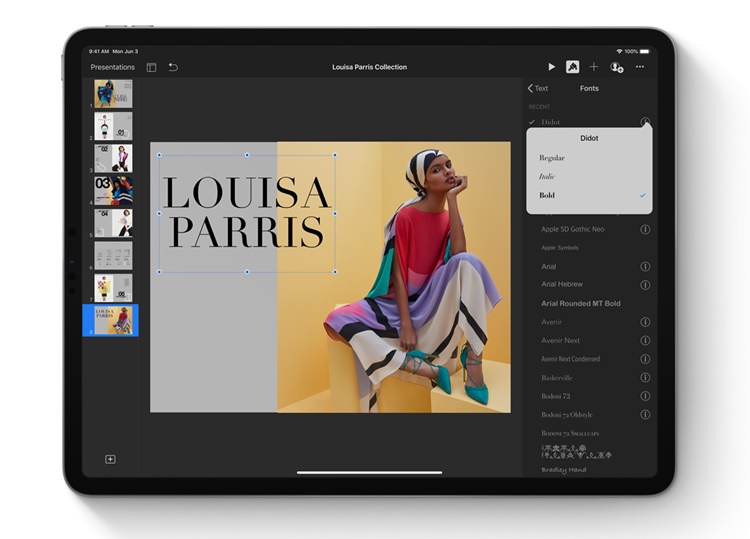 New fonts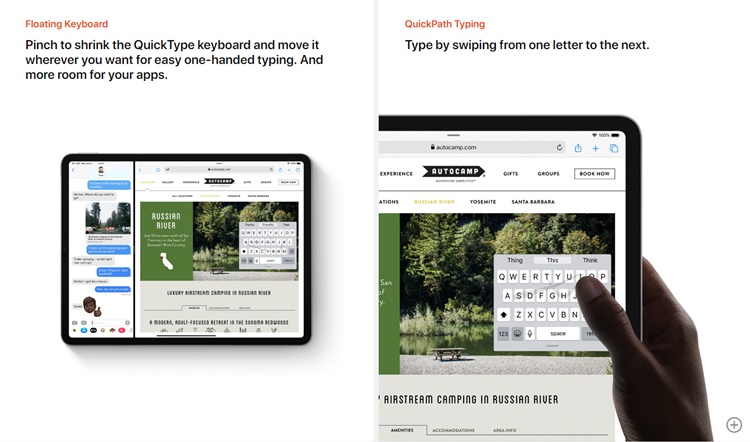 Floating keyboard and Quick Path
A new floating keyboard saves space and includes support for QuickPath — making one-handed typing easy and leaving more room to display apps. Customers can pinch in to enable the floating keyboard and drag it anywhere on the screen
Photos curate the library to highlight the best images, automatically hiding clutter and similar photos to showcase significant events from the past day, month or year. Photo editing is more intuitive with new tools that are easier to apply, adjust and review, and almost all photo editing capabilities are available for video editing
Photo and video editor
Sign In with Apple is a fast, easy and private way to sign in to apps and websites using Apple ID
Maps feature a new base map, built from the ground up: Look Around with beautiful street-level imagery of cities using high-resolution 3D photography; Collections for a new way to share restaurants, shops or destinations; and Favourites for quick navigation to frequent locations
Performance improvements make the entire system more responsive with faster Face ID unlock, and a new way to package iPad apps on the App Store that reduces download sizes by up to 50%, makes app updates up to 60% smaller and results in apps launching up to twice as fast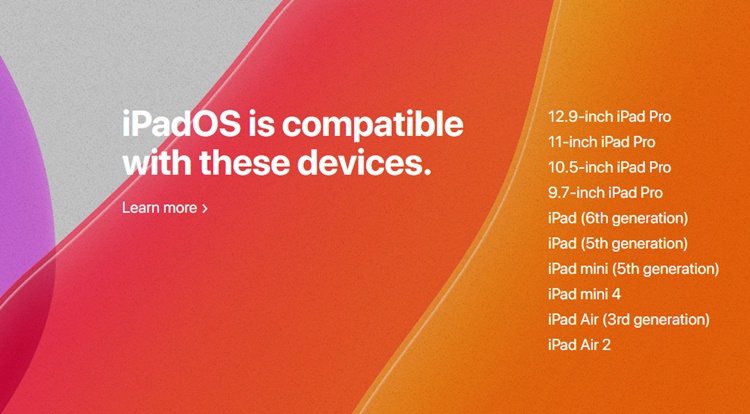 The new iPadOS will be available this fall as a free software update for iPad Air 2 and later, all iPad Pro models, iPad 5th generation and later and iPad mini 4 and later. There's also a developer preview of iPadOS is available to Apple Developer Program members at developer.apple.com starting today, and a public beta program will be available to iPadOS users later this month at beta.apple.com.
If you would like to know more about iPadOS, you can head over to the webpage here and stay tuned for more Apple news at TechNave.com.