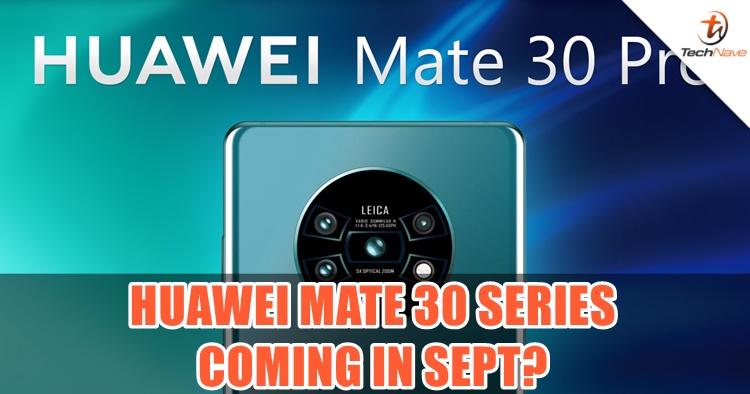 As per tradition, Samsung would release a new Note phablet in August, followed by Apple in September then finally, Huawei in October with a new Mate series. However, there is a rumour floating around that Huawei could be jumping the on gun early by revealing the new Mate series in September!
According to sources, it came from Dr Wang Chenglu who is the President of Huawei Consumer Business Software, saying that the upcoming Mate 30 and Mate 30 Pro is very likely to make their debut on 19 September 2019, showcasing the Kirin 990 processor. The reason being of the early schedule is because of the fierce competition in the smartphone industry among these big three brands mentioned earlier. So in order to win the sales war, it seems that Huawei wants to show what they have first instead of waiting until October.
Moreover, not only the early schedule surprise us but as well as the new Kirin chipset. Initially, Kirin 985 chipset was supposed to be the next one but it seems that they have changed their minds. There is barely any Kirin 990 information but leaks suggest that it's a new 7nm EUV process of TSMC, incorporating the power 5G connectivity.
Do take this news with a grain of salt, though. If anything, we think that what the doctor really mean is showcasing the new Kirin 990 chipset with the Mate 30 series model making a brief appearance or none at all. Until then, stay tuned for more Huawei news at TechNave.com.