New scam targeting Boost e-wallet users appears, watch out for fake SMS with links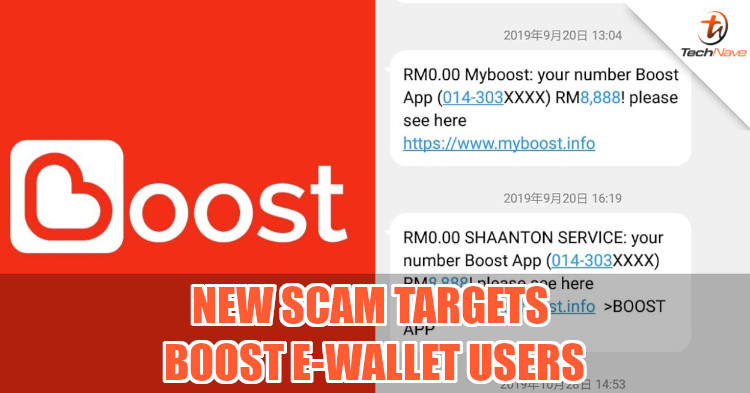 Most of you already know about our government's e-Tunai initiative, where you get to claim RM30 through Boost, Touch 'n Go e-wallet or Grab Pay. These platforms have also been offering a variety of deals to attract new users, which scam groups are now taking advantage of. One such scam group claims it's from Boost and has been sending scam SMS messages to the public.
According to Leesharing, many netizens have been receiving text messages from Boost, stating that the user has received a cash prize of RM8888 provided by Boost. It will then ask users to click on the link in the text message to receive the prize. Make sure not to click on those links because the text messages are scams! In fact, Boost does not notify winning users through text messages.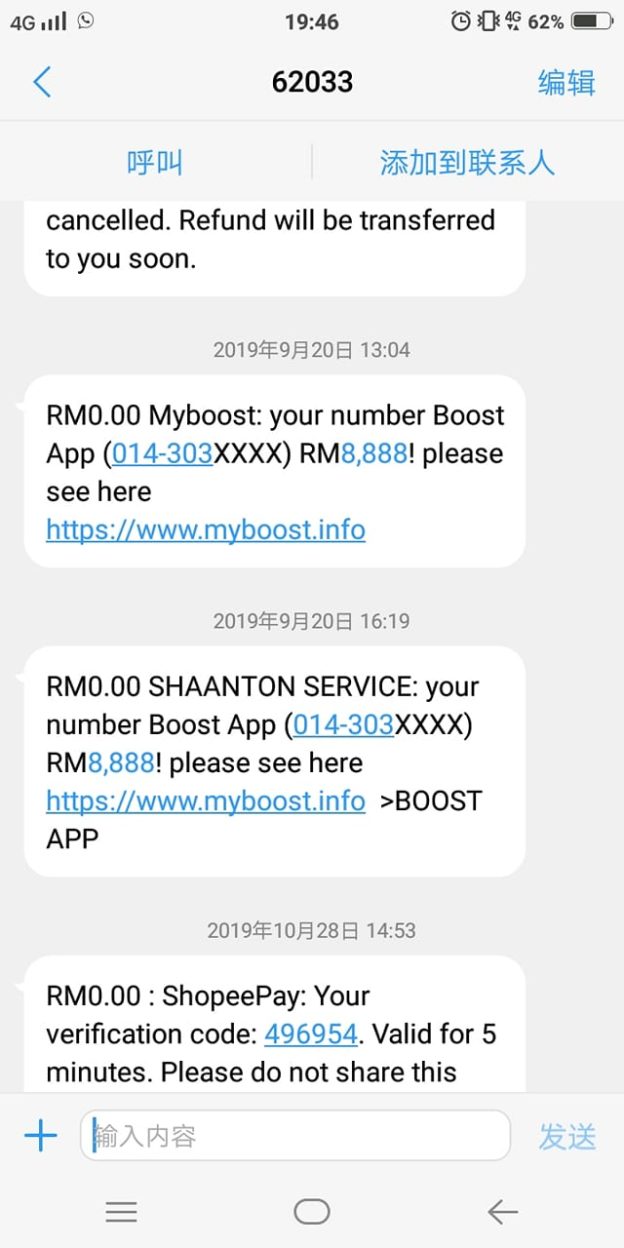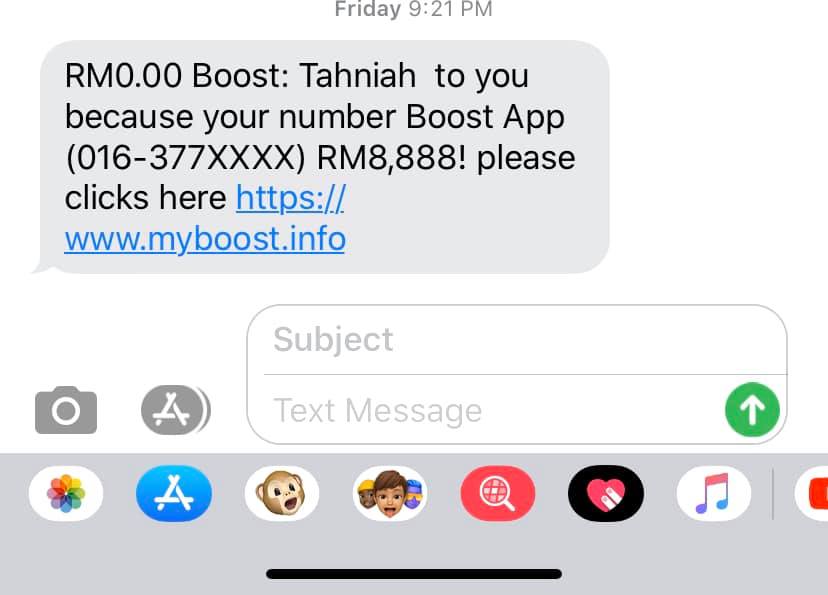 Those who click on the links will be automatically connected to an unknown Whatsapp number. There, members of the scam group will try to prove they're legit by showing their Boost membership credentials through Whatsapp, and then they will ask users to 'upgrade' their accounts to get the current prize of RM8888. The scammer will use the opportunity to ask the user to reload a specified amount to their e-wallet to complete the account upgrade. However, once this step is completed, the user's deposit will be stolen immediately.
To all Malaysians out there, please stay vigilant and aware of such scams. Also, always make sure to verify and information you get first to avoid being scammed. Have you gotten scam messages like this? Please share and spread the awareness on our Facebook page. For more news and info like this, remember to stay tuned to TechNave.com.