New update adds AR Camera and AR Cabin to Animal Crossing: Pocket Camp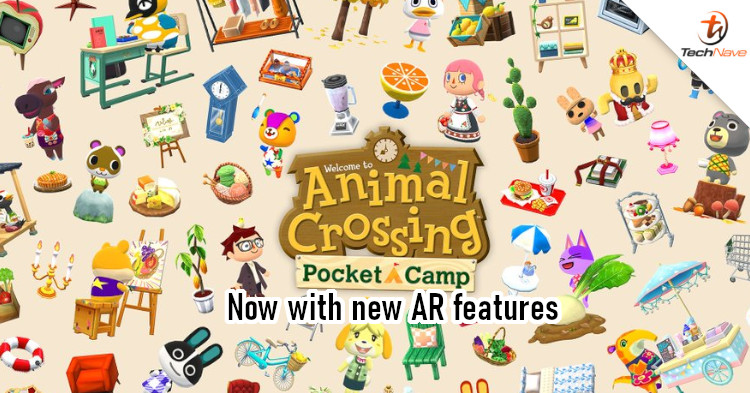 For those of you who are Animal Crossing fans, the mobile version of the game is getting some neat new features. Specifically, Nintendo has added two new augmented reality (AR) features Animal Crossing: Pocket Camp - AR Camera and AR Cabin.
Nintendo announced the new update in conjunction with the game's third anniversary. As you can see, AR Camera is a pretty straight forward feature, where you can take a picture with your favourite Animal Crossing character. Then there's AR Cabin, which allows you to 'place' a door via the camera. You can then 'open' this virtual door to enter a virtual space that can fit up to 8 Animal Crossing characters.
With the update on Nov. 19, two AR Modes will be added to Pocket Camp. Get even closer to your animal pals with the AR Camera and AR Cabin! #PocketCampAR pic.twitter.com/BxAtMyJ1Fj

— Pocket_camp (@Pocket_Camp) November 19, 2020
Besides the new modes, there will be more areas in your campsite where you can place furniture and items. For those who are considering the subscription plans but never took the plunge, Nintendo is also giving a free 1-month trial for the "Furniture and Fashion Plan". This subscription plan normally costs USD 7.99/month (~RM33/month) and provides you with storage for up to 5000 items, let's you register up to five campsite layouts, and choose five fortunate cookies each month.
While the game is technically not available in Malaysia, there's a workaround for the region block. You can check that out here. With that said, do let us know what you think of the latest update in the comments below, and stay tuned to TechNave.com for more news on popular mobile games.