New videos show iPhone 12 series in graphite and blue, as well as its upcoming accessories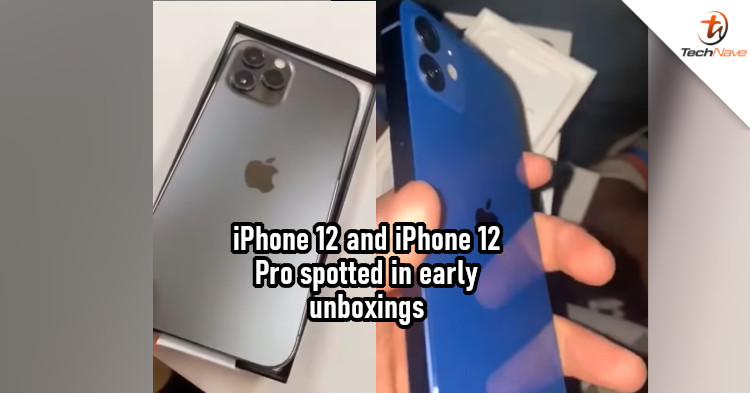 With Apple finally launching the iPhone 12 series, debates about the changes were rife on the Internet. But we're not here to stir up more Internet war today. Instead, let's talk about the new videos that show the iPhone 12 and some of its accessories.
New videos were uploaded by Ben Geskin, showing off the new iPhone 12 Pro in graphite colour and the iPhone 12 in blue colour. In both videos, Ben Geskin showed the back and sides of the two phones, though the display at the front couldn't be seen due to a white sheet covering it. It does show the volume controls on the left, power button on the right, and rear cameras. Also, we now get a closer look at how compact the new packaging is.
Besides that, other unboxing videos of MagSafe compatible cases have appeared recently. For those who want a bit more colour to go with the iPhone 12 or iPhone 12 Pro, the silicone cases come Navy, Plum, Pink Citrus, Cyprus Green, and Kumquat colours. There's also the clear case, which has the bottom of the case open, unlike the coloured cases.
So, what are your thoughts after getting a closer look at the iPhone 12 series? Is there a particular model you are interested in? Let us know in the comments below and stay tuned to TechNave.com for more news on Apple's latest iPhones.
Apple iPhone 12 Pro Specs & Price >