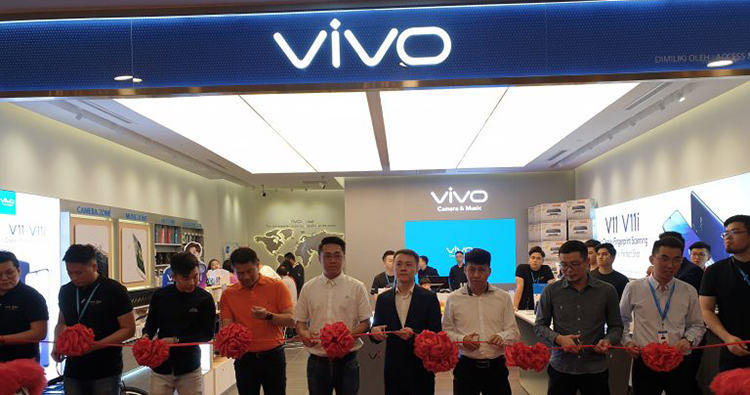 Vivo's brand new flagship store was launched earlier today in Sunway Pyramid. To celebrate, all accessories in the store are 50% off and the first 200 customers entering the store at 2PM and 8PM today will be able to join in the lucky draw which prizes include Swarovski necklaces, mountain bikes, FIFA backpacks as well as pillows with vivo's ambassador, Luhan, on it!
All you have to do to win one of these prizes is be one of the first 200 people just walk into the store and you'll be eligible to participate in the lucky draw. In addition to the 50% off all accessories in store, there are also discounts on selected smartphones! To make it all even better, you'll also receive free gifts when you purchase selected smartphones. You can see which smartphones are eligible for discounts as well as the free gifts that come with it in the table below.
SMARTPHONE
GIFT
Vivo V11 / V11i
Canon Printer (limited to the first 100 users)
smart weight scale
Bluetooth headset
One year screen warranty service
Official spokesperson Luhan postcard
vivo membership
Vivo NEX
Trunk
intelligent scales
Bluetooth headset
year screen warranty service
official spokesperson Luhan postcard
vivo membership
Vivo Y81 / Y91i
Headphones
vivo mascot speaker
One year screen warranty service
Official spokesperson Luhan postcard
vivo membership
CEO of vivo Malaysia, Xu Miao, stated that the store is using a 3.0 concept in order to provide a more modern and technologically advanced service for their customers. Currently there are more than 110 vivo specialty stores throughout Malaysia and they will be upgraded in the near future.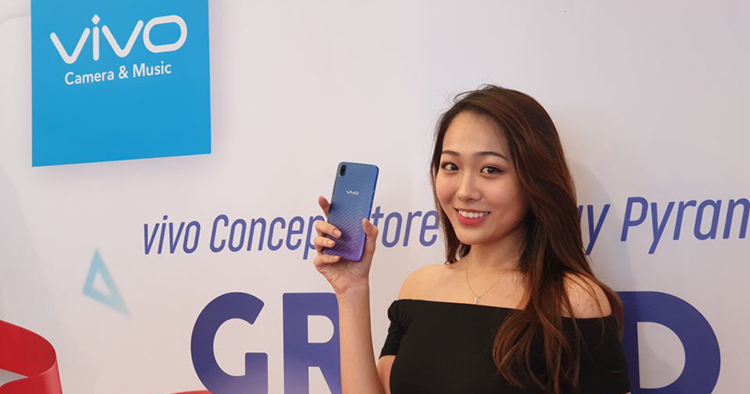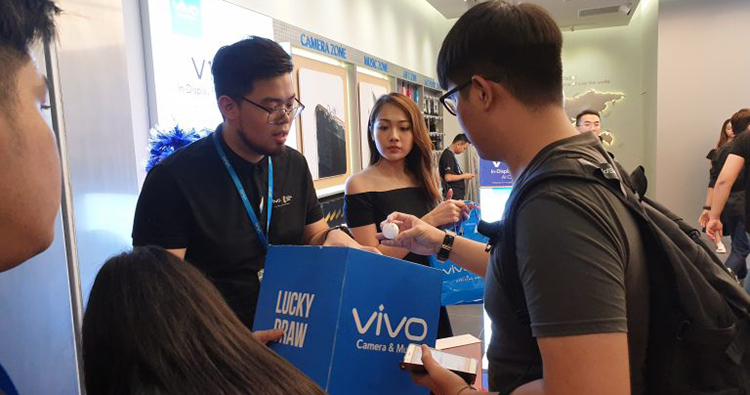 Lucky draw session that happened earlier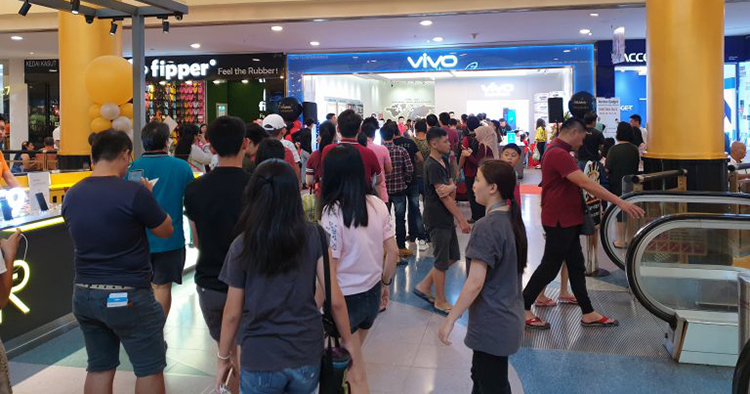 Look at the excited crowd!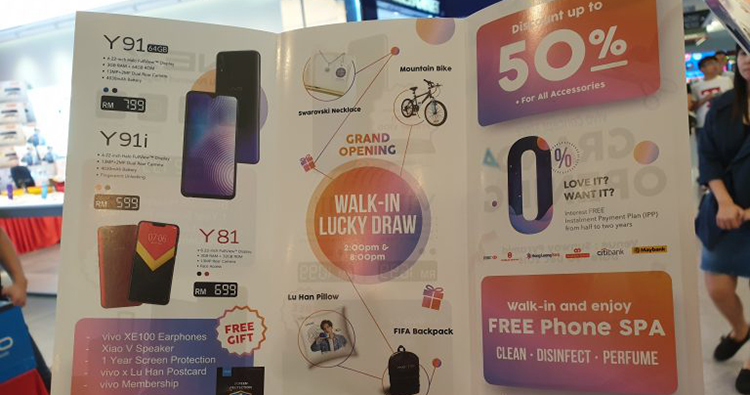 Deals that are happening today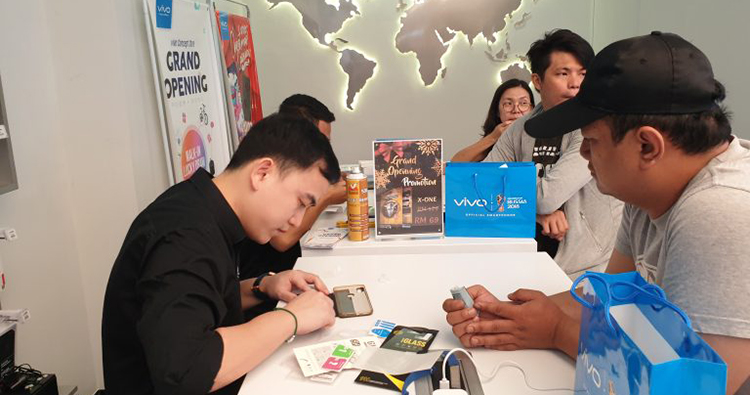 The vivo flagship store even has a smartphone maintanence corner!
The future of vivo is looking pretty amazing for their customers. In addition to the existing V and X series, vivo also confirms that the vivo NEX series will be coming here to Malaysia as well. By NEX series, we also mean the iconic dual screen variant of the smartphone. As of right now, Xu states that they are only selling one unit of the smartphone in the country right now, which he says many are excited for. So what are you waiting for? Now is a great time to get that smartphone you've been dreaming of for this New Year! For more news on vivo, make sure to hit up TechNave.com!