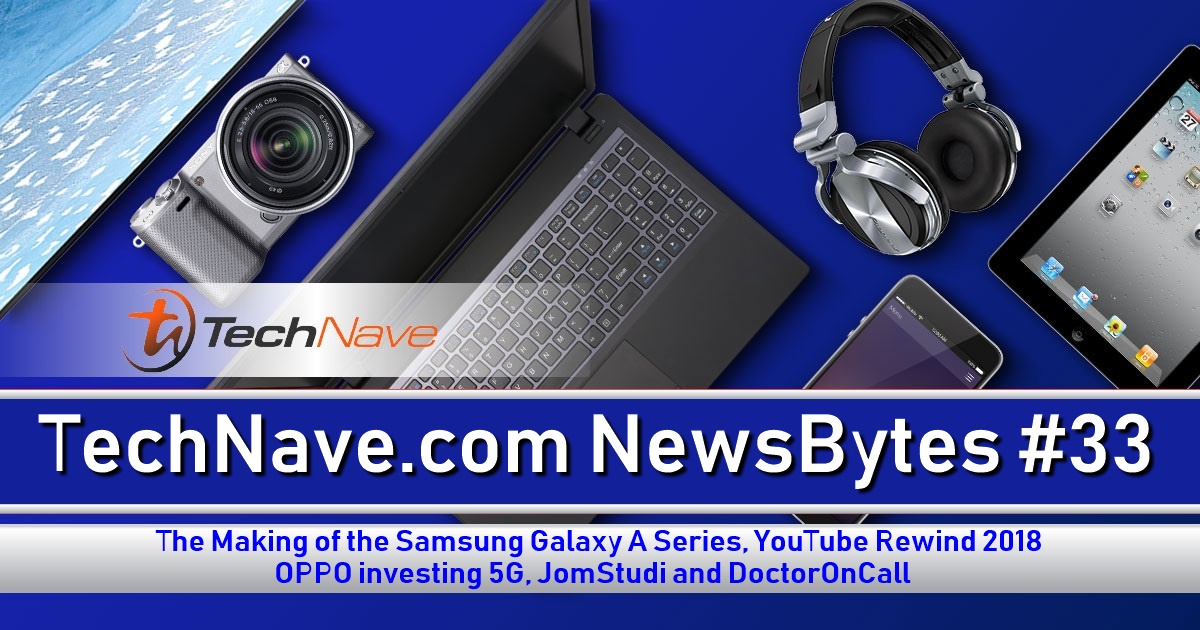 What's up, TechNavers. So as usual with the seasonal December period, the news is slow as ever but there are some interesting ones. Qualcomm has revealed the Snapdragon 855 so expect that to be featured on flagships a lot next year, new telco plans were also announced such as the Unlimited Hero P139 postpaid plan which is pretty awesome, same goes to the flexible Hotlink Postpaid Flex Plus plan. The ASUS ZenFone Max Pro M2 is already up on Shopee but no price tag yet, and the amount of 12.12 Promotion Sales You Should Check Out that's just around the corner!
So there's nothing much for me to rant actually, but when writing the NewsBytes this week, Google Malaysia sent us the YouTube Rewind 2018 and I thought, "Oh, this should be interesting." But alas, it wasn't impressive and to be honest, the video was pretty bad and even makes YouTube Rewind 2017 look good (which was also bad). Don't get me wrong, I understand the direction they are going, it's great seeing more YouTubers all around the world making their debut but it just seems out of touch, when did YouTube Rewind become a video to please sponsors from starting out as a meme reference video?
There are too many things missing in the video such as Do You Know De Wae, Pewdiepie (no, I'm not a fan. But I find it hilarious about his fans actions), Karma's a bitch video, "I don't feel so good", Yanny or Lauriel, heck, even throwing in Paul Logan's stupid forest video would be funny. Also, K-POP IS SO A DECADE AGO, IT'S NOT EVEN NEW YOU ANG MO PEOPLE. Ang mo means Westerners, by the way. Anyway, over to this week's NewsBytes.
[Interview] Developers Discuss a "New DNA" for the Galaxy A Series
If you are an observant gadget fan, you'd noticed that the Samsung Galaxy A series has been getting some cooler features than its Galaxy S and Note series, particularly this year. This includes the latest Galaxy A7 (2018) and Galaxy A9 (2018), carrying a triple camera and world's first quadruple camera setup. So why's that and what's the story behind? Well, this is where Global Product Planning Group–product planners Minseung Baik, Kwangsub Bong, and Sunmoek Jung come in.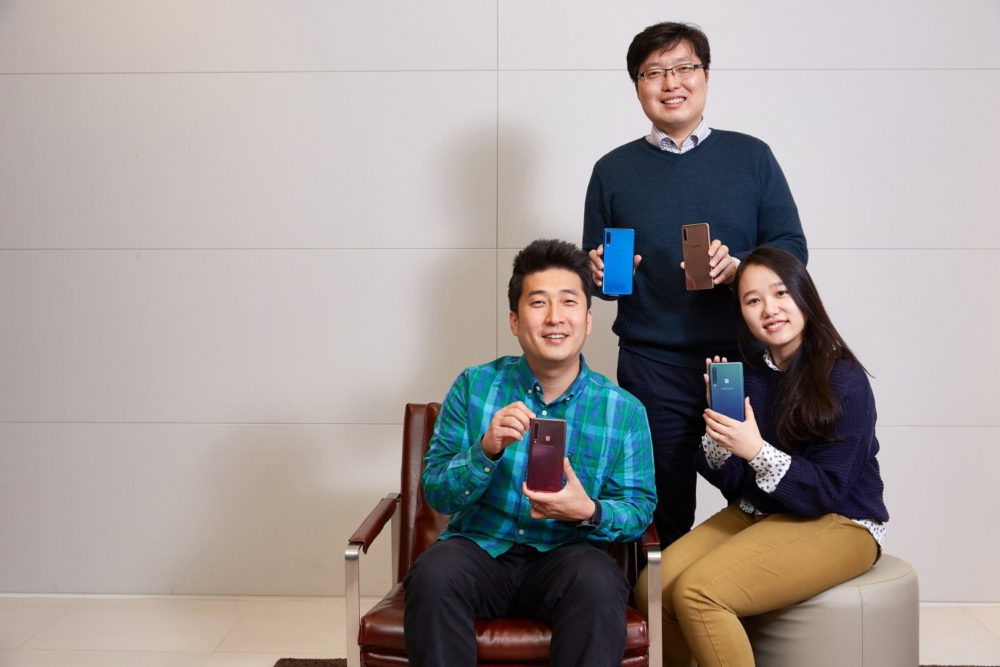 (From left) Minseung Baik, Kwangsub Bong, and Sunmoek Jung of the Global Product Planning Group
"The motivations for the new product came from the behavior of millennials who like to use social networking services, vlogs and other multimedia systems for communication," Jung said. This makes sense, as this the modern era now and how people are behaving, giving the younger generation various ways to express themselves through the different lenses.
If you want to read the whole interview, you can check it out at Samsung's newsroom right over here.
YouTube Rewind 2018
As we come to the end of 2018, the annual YouTube Rewind is back with another bunch of YouTubers with a surprise appearing of Will Smith (yes, apparently he started his own YouTube channel) and other international YouTubers from other parts of the world which you can check out on the video above. Besides that, YouTube has also released the 10 Top Trending Videos of 2018:
To Our Daughter
Real Life Trick Shots 2 | Dude Perfect
we broke up
Walmart yodeling kid
Do You Hear "Yanny" or "Laurel"? (SOLVED with SCIENCE)
Portugal v Spain - 2018 FIFA World Cup Russia™ - MATCH 3
Build Swimming Pool Around Underground House
Cobra Kai Ep 1 - "Ace Degenerate" - The Karate Kid Saga Continues
Behan Bhai Ki School Life - Amit Bhadana
NGƯỜI TRONG GIANG HỒ PHẦN 6 | LÂM CHẤN KHANG | FULL 4K | TRUYỀN NHÂN QUAN NHỊ CA | PHIM CA NHẠC 2018
OPPO to invest RMB 10 Billion in Research & Development in 2019
Somewhere in China, Tony Chen, the Founder and the CEO of OPPO has announced an increase of amount to its Research and Development (R&D) with RMB 10 Billion. That's roughly about RM6 Billion cash right there and the reason being is the company wants to leverage its AI development to a range of smart devices, including smart watches and smart home technologies to explore the rigid demands of consumers in the age of Internet of Things (IoT).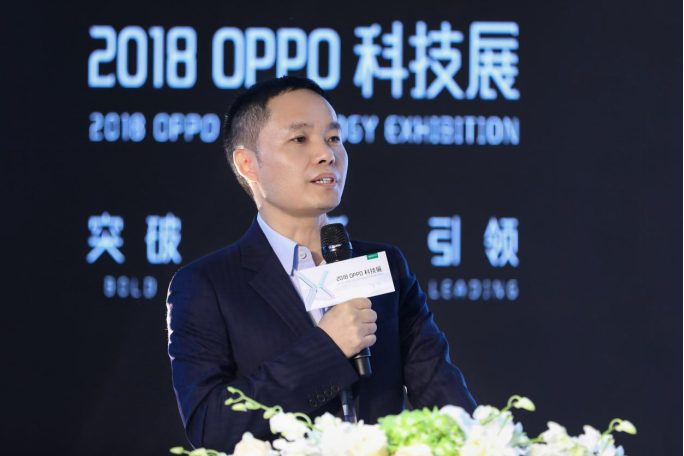 "5G is a trend OPPO must embrace. In addition to striving to become the first manufacturer to launch 5G smartphones, OPPO's exploration of application opportunities in the 5G+ era will ultimately determine the value of 5G," Tony Chen stressed. "OPPO will fully integrate 5G with applications and user insights, and continuously innovate to provide users with revolutionary, necessary, convenient and seamless experiences," said Tony.
Yes, sir. Well said. Although we don't exactly have a country that's running on 5G on full steam just yet, we will get there. If you want to read the full report, check it out over here.
Astro, Digi and Media Prima bring together quality education content with JomStudi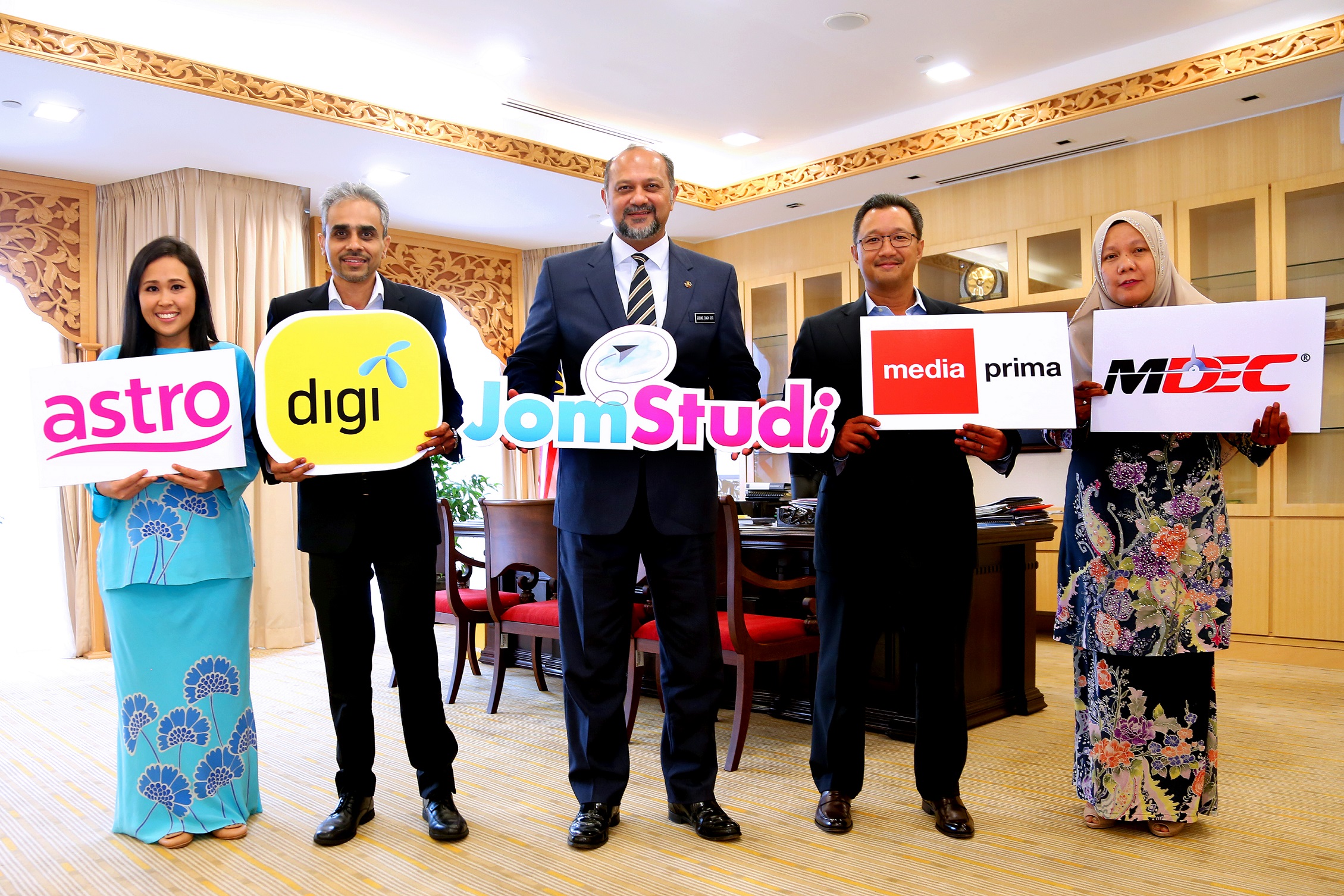 Working together to bring quality education content with JomStudi: (from left) Putri Yasmin Megat Zaharuddin, Astro's Vice President of GenNext; Albern Murty, Digi's Chief Executive Officer; YB Tuan Gobind Singh Deo, Minister of Communications and Multimedia Malaysia; Datuk Kamal Khalid, Media Prima's Group Managing Director and Nor Faizah Othman, MDEC's Chief Financial Officer
Meanwhile, Astro Malaysia is now working with Digi and Media Prima to introduce JomStudi (yup, 'Study'). The initiative is supported by Malaysia Digital Economy Corporation (MDEC) and it serves as a digital learning hub providing educational content and accessibility to all students especially those in the underserved areas. Since it's online, that means students can access into it anytime and anywhere with reward learning experiences.
To read more about this gesture of goodwill, you can check it out over here.
AirAsia Travel Protection introduces a virtual doctor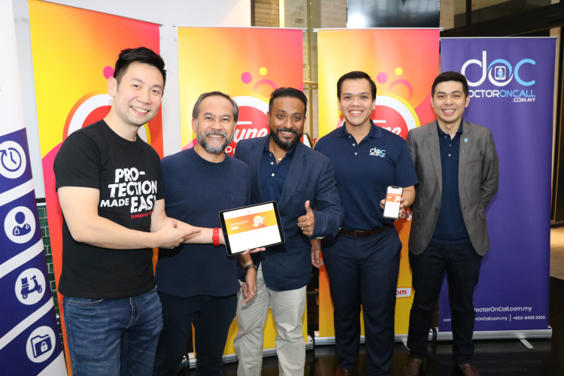 Wait, how does a virtual doctor work? Well, promptly called as DoctorOnCall, it's Malaysia's first on-demand online clinic by Tune Protect Berhad and they have just announced a new partnership with AirAsia. With this, customers can now travel with it to any destination locally or internationally with a wide range of medical assistance services via web chat, video and phone call.
Sounds pretty convenient, isn't it? If you feel the need to be safe than being sorry for yourself, you can check out more information right here.
That's all for today, folks. Stay tuned for more NewsBytes at TechNave.com.