NewsBytes #34 - Wiko Holiday Season promotion, HP Spectre x360 13 laptop, Canon Mini Photo Printer, Grab opens 7th R&D centre in KL, Ibadat app, and more

How are my TechNavers doing? Welcome to another edition of NewsBytes and we got some news here and there. HONOR has confirmed the existence of the HONOR View20 and will make its debut in Paris, France on January 2019. vivo NEX Dual Display also got revealed in China with a rather intriguing dual display feature (hence the name, duh) with no front camera. Then ASUS Republic of Gamers has finally released their thinnest gaming laptop, ROG Zephyrus S in Malaysia for a hefty price but besides that, they are also rolling into the fashion segment with ROG Collection T-Shirts and Ranger Backpacks too.
Speaking of ASUS, the Taiwan tech company has also released the ASUS ZenFone Max Pro M2 as the latest budget gaming smartphone for the South East Asia market, as well as India. In my opinion, the tech specs are definitely better than the predecessor but I think they are a bit too "gan chiong" of other brands in the mid-range category. The predecessor was only released back in July 2018 and that's way too fast to release another model. It was as if the first one was a guinea pig to test the waters. Oh well, we are still in the midst of reviewing so do stay tuned for our review soon. Now onto the Newsbytes.
Wiko Holiday Season promotion from RM229
12.12 is over but that doesn't mean the promotions are gone. French smartphone brand manufacturer, Wiko will have its own starting now until 6 January 2019 with four devices - the Tommy3, Tommy3 Plus, Sunny3 Plus, Sunny2 Plus.
Did I mention that there are also different freebies for each smartphone? Best to get them while stocks last and if this is what you're looking for, you can refer to the list below for reference: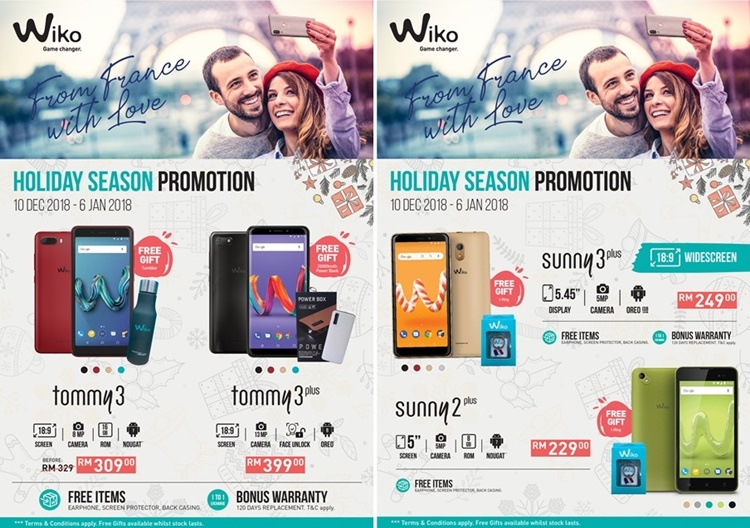 Tommy3 Plus


- RM399
- FREE Power Bank (20,000mAh)
- Bonus Warranty 1-to-1 Replacement in 120 days from the date of purchase (T&C apply)

Tommy3


- RM309 (before RM329)
- FREE Tumbler
- Bonus Warranty 1-to-1 Replacement in 120 days from the date of purchase (T&C apply)

Sunny3 Plus


- RM249
- FREE Wiko I-ring
- Bonus Warranty 1-to-1 Replacement in 120 days from the date of purchase (T&C apply
Sunny2 Plus
- RM229
- FREE Wiko I-ring

To check out the full tech specs, you can do so at the official website and promotion page right over here.
New HP Spectre x360 13 laptop for RM5249
Then on the laptop segment, HP Malaysia unveiled a new HP Spectre x360 13 as a premium laptop offering users an all-new Poseidon Blue design, security and performance featuring:
8th generation Intel Quad Core processors (13-inch) and 8th generation Intel six-core processors (15-inch)
NVIDIA GeForce GTX 1050Ti with Max Q design (optional)
Up to 16GB DDR4 RAM
Up to 2TB PCIe SSD
13-inch and 15-inch display (3840 x 2160 resolution)
Battery with up to 22.5 hours on standby
Gigabit-class 4G LTE connectivity
Privacy camera kill switch, fingerprint reader, wake-on voice command security
Two USB-C Thunderbolt ports support dual 5K displays, USB 3 Type A, backlit keyboard,
Bang & Olufsen speakers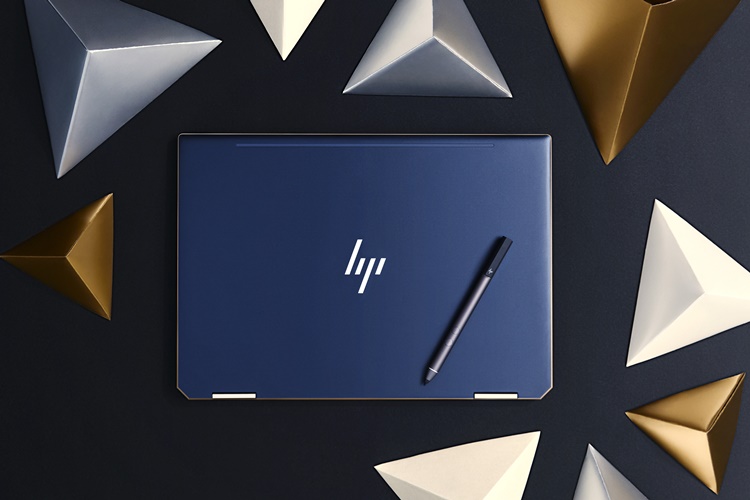 For more information, you can check it at HP Malaysia's official website here.
New Canon Mini Photo Printer for RM499
Meanwhile, Canon Marketing Malaysia has just recently launched a super small and light photo printer called the Canon Mini Photo Printer. Why in the world would they do that? Well, it's a pretty compact device to carry, not to mention - convenient for printing moments on-the-go. For just RM499, the price doesn't seem too shabby.
The Canon Mini Photo Printer uses ZINK Zero Ink Technology from ZINK which is a revolutionary dry-printing technology that enables printing in colour without the use of ink cartridges. In addition, you can connect to it via Bluetooth with your smartphone to print out your photo within seconds. It also solely relies on a built-in battery.
(L-R) From Canon Marketing Malaysia, Joanne Wong, Marketing Manager of Consumer Products (CSP) Division, Andrew Koh, President and CEO and Sandy Lee, Head of CSP Division
The Canon Mini Photo Printer is available in Slate Grey, Rose Gold and Mint Green and each unit include a starter pack of ten sheets of photo paper and a charging cable. You can check it out more at its online store on Lazada here.
Grab opens seventh R&D centre in Kuala Lumpur, Malaysia
Moving away from the gadgets, Grab just launched a new Research and Development (R&D) centre in Kuala Lumpur, Malaysia. The company plans to hire 100 tech employees for its Kuala Lumpur R&D centre in its first year of operations, including software engineers, data scientists and data analysts to focus on developing and enhancing real-time communications features such as VOIP calls via GrabChat, building new web products for Grab, as well as improving and developing new safety measures through machine learning.
One such example of how Grab uses machine learning and artificial intelligence to enhance safety is its Driver Fatigue feature. It calculates a "fatigue score" based on factors like how long the driver has been on the road, time of day, rest between shifts and even his or her age and profile. When a driver hits a high fatigue threshold, they will be sent a notification to take a break. That's pretty cool.
Digi launches Ibadat app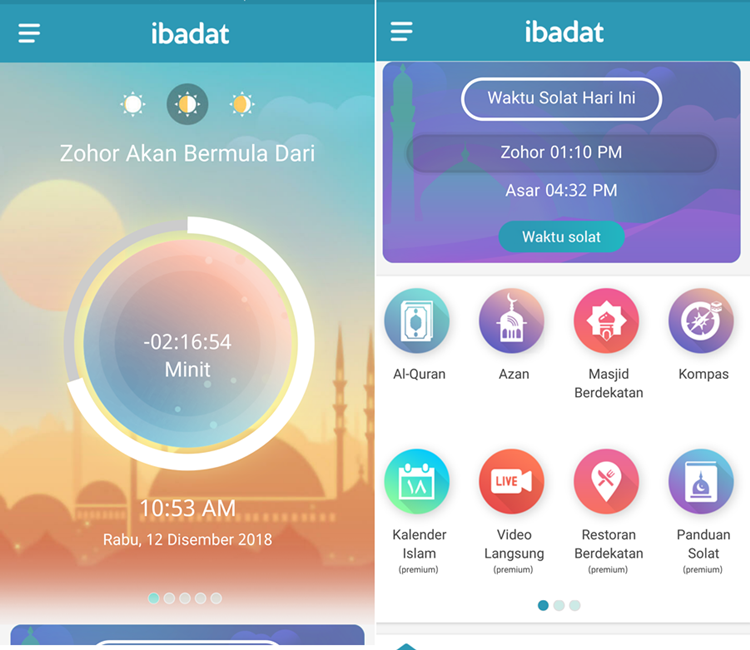 To cater to the Malays, a new Ibadat app by Digi is now available and it serves to provide Muslims with an easy way to fulfil their daily religious responsibilities with accurate and exact Salat (prayer) time together with the direction of Kiblah. It even includes a Holy Quran complete with audio, as well as the location of mosques nearest to where the users are.
Should Digi customers go for a more premium package, they just need to pay RM0.50 per week or RM1.50 per month to access other features like Azan Alert, a collection of relevant doas or prayers, Islamic calendar including Muslim holidays, Zakat calculator, daily inspirational quotes, Ramadan calendar complete with the timing for Iftar amongst many others.
Ibadat can be downloaded on Android devices via the Google Play Store and the iOS version will be made available soon.
Celcom's Financial Report on Sustainable Revenue Growth news
Finally, in Celcom's latest financial report, the company is proud to announce that their consistent drive in focusing on customer experience has resulted in a sustainable market growth. With that, they have recorded a good increase of its Average Revenue Per User YTD from RM83 to RM88 on the postpaid category.
For the same period, Celcom's revenue grew 3.0% on the back of a 2.1% increase in service revenue, driven by growth in prepaid and postpaid business with a blended ARPU from RM46 to RM49. YTD Total Revenue in the observed quarter increased, from RM4.845 billion to RM4.992 billion. Celcom's network coverage with LTE population at 90% and LTE-A at 78% has driven the increase in average data usage, as the observed quarter recorded a 14.9% increase at 13.1GB data usage per subscriber.
Celcom has also been getting award recognition for its customer experience by several organizations such as SIRIM QAS International, Open Signal and Frost & Sullivan. To read more about the report, you can head over to their financial report over here.
That's all for NewsBytes. Until then, stay tuned for more at TechNave.com.