Next Samsung Galaxy Fold may use an Ultra-Thin Glass display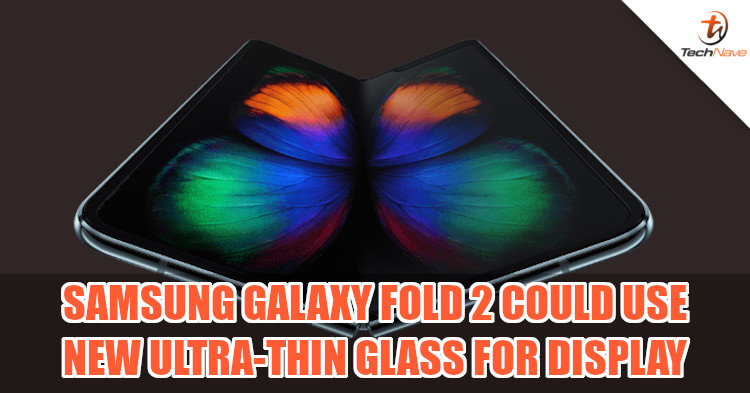 We've been getting a lot of news of the alleged Samsung Galaxy Fold 2 lately and it certainly indicates that it's coming sooner than later. The next piece of news we got says that the device could be using a new type of glass for its display called Ultra-Thin Glass.
According to GSMArena, a new patent submitted to the EUIPO (European Intellectual Property Office) confirms the existence of the Ultra-Thin Glass (UTG). This new display is supposed to be a type of thin glass that's flexible, which is why it could be used for the display of the upcoming Galaxy Fold 2. It's also expected to be a more scratch-resistant material compared to the flexible plastic used for the first generation Galaxy Fold.
Not much else is known at the moment, though we can assume that this type of glass will be expensive to manufacture. Having said that, would you consider the Galaxy Fold 2 should it launch here in Malaysia? Let us know in the comments on our Facebook page and for more news like this, stay tuned to TechNave.com.