Nintendo Switch Pro may have been confirmed, would feature OLED display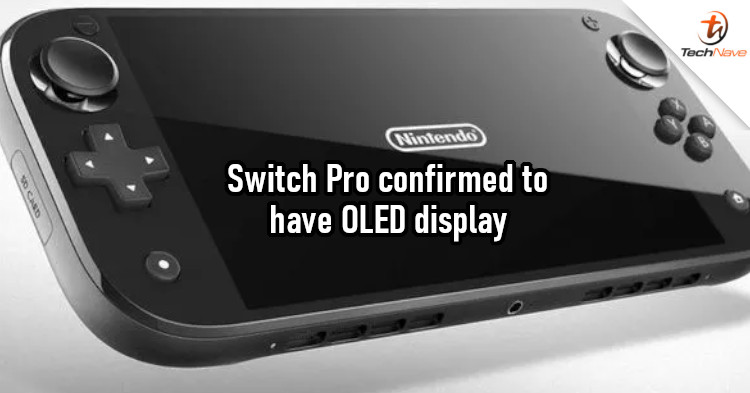 One of the many renders for the Switch Pro
Since last year, there have been rumours of a Nintendo Switch Pro. Nintendo keeps denying it, but multiple sources that say that it's coming. In fact, a new rumour has confirmed the display for the Pro model.
Thanks to @SpawnWaveMedia (via Nintendo Life), Nintendo has chosen to equip its upcoming Nintendo Switch Pro with an OLED panel. This is because OLED displays have greater contrast and refresh rates, suggesting that Nintendo is aiming for greater graphical fidelity with the new models. We could even see 1080p resolution at more than 60FPS, which already outstrips what the current model can do.
Interesting to see Universal Display Corp mention the reports around Nintendo choosing OLED for their Switch Pro in their Q1 investors call pic.twitter.com/RUrJ0qvBiA

— Spawn Wave (@SpawnWaveMedia) May 10, 2021
Speaking of the display, it has been rumoured that the Nintendo Switch Pro's OLED screen would be 7-inches in size. This makes it notably larger than the Switch and Switch Lite, which have screen measuring 6.2-inch and 5.5-inch, respectively. That means that a larger battery would be needed to handle the increased power consumption. Of course, Nintendo could also use a more energy-efficient chipset to compensate.
While the news about the OLED panel seems legit, a lot of rumours are unverified, so take them with a grain of salt. Nintendo is also unlikely to launch the Pro model anytime soon, as it wishes to maximise the sales potential of the highly popular Switch console. But we'll keep an eye out for updates on this, so please stay tuned to TechNave!