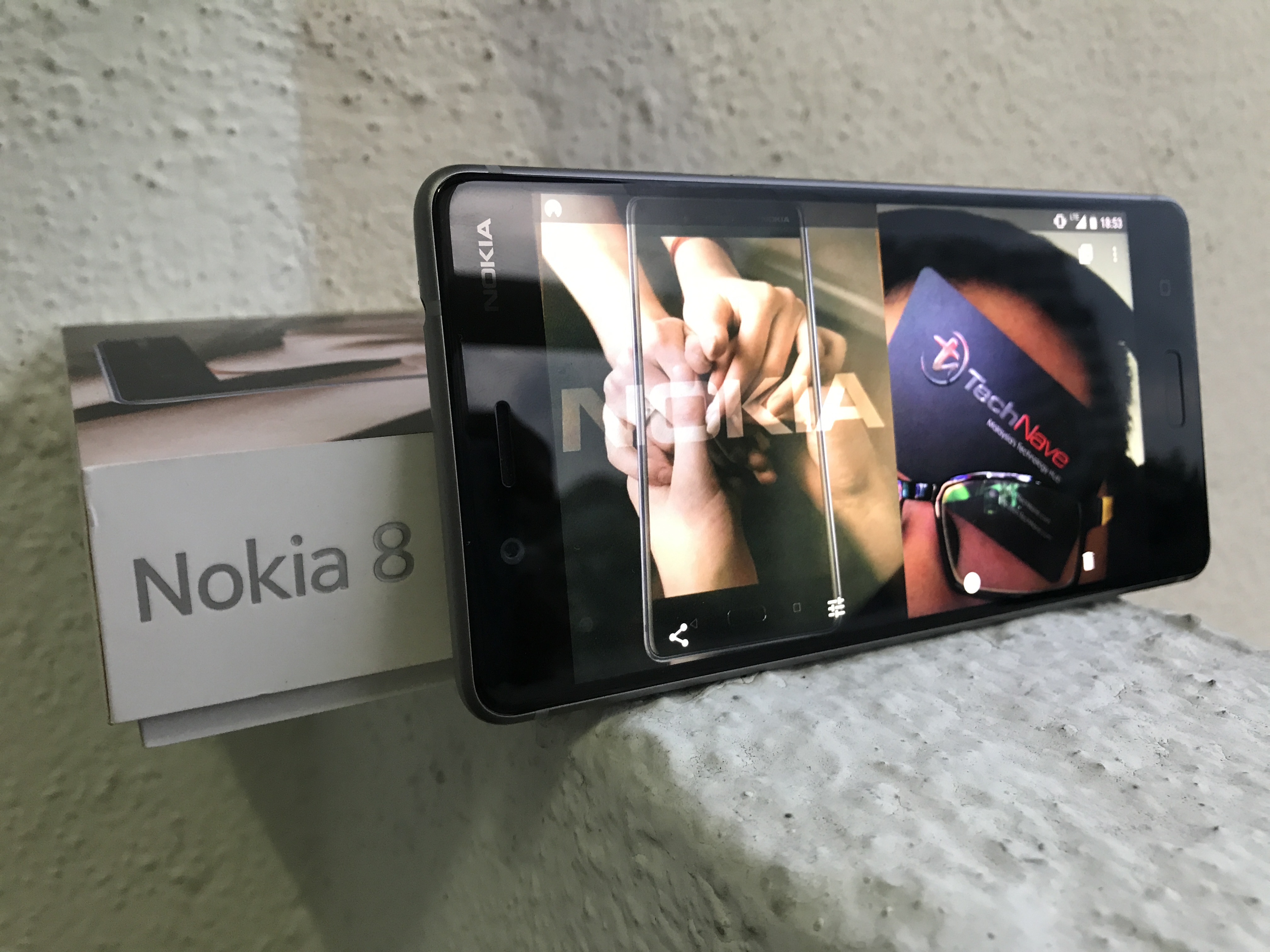 It's been a long time since Nokia went missing in action before this year, as the ill-fated Lumia series went out of the race but now they have returned with the help of HMD Global. Earlier this year, they released the Nokia 3, 5 and 6 but everyone was waiting for the flagship, which is the Nokia 8 and it was finally revealed in Malaysia back in September. For a flagship, it's kind of "affordable" compared with other high-end ones at just RM2299, but does it deliver? That's what we're about to find out so keep on reading.
Design - Oh, Nokia 8, you look so fine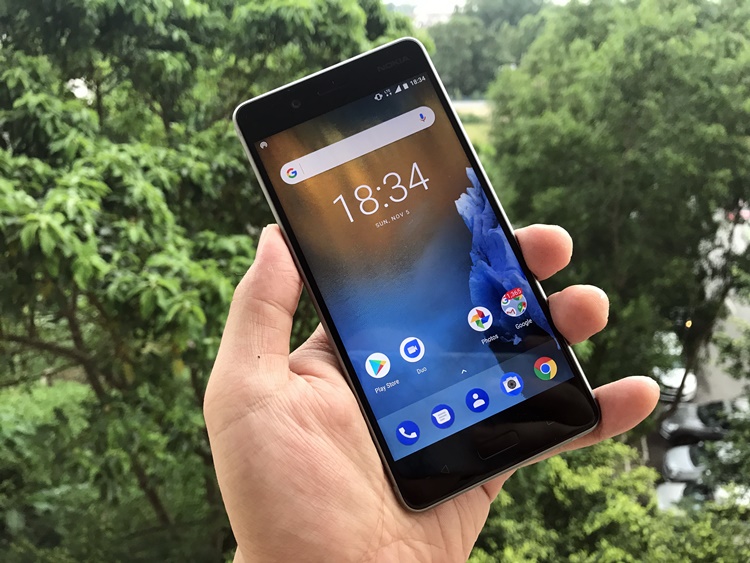 Here's a funny story, when I was playing some game on the Nokia 8, my friend asked me if that was the new iPhone (LOL). You have to forgive her as the full front glass display looks great in pure black when not turned on, followed by the aluminium unibody metal on the side and back in a very sleek design overall.
As great as it looks, I have to nitpick that the phone still looks similar to the younger brothers (Nokia 3, 5 and 6) and I'm a bit surprised that nobody complained that they all look the same like Apple and Sony. Oh well, maybe they are just happy that Nokia is back to this saturated smartphone industry. Check out the hands-on pics below.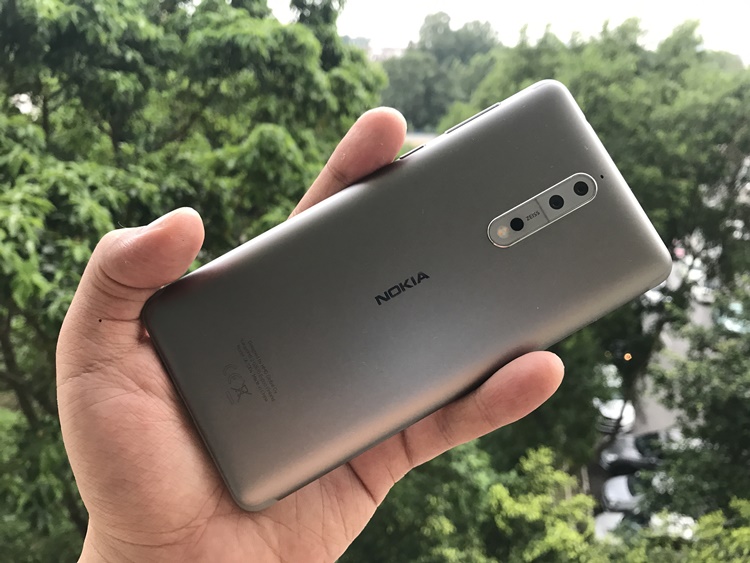 The Nokia 8 in full metal body, doesn't feel too big as the size is just right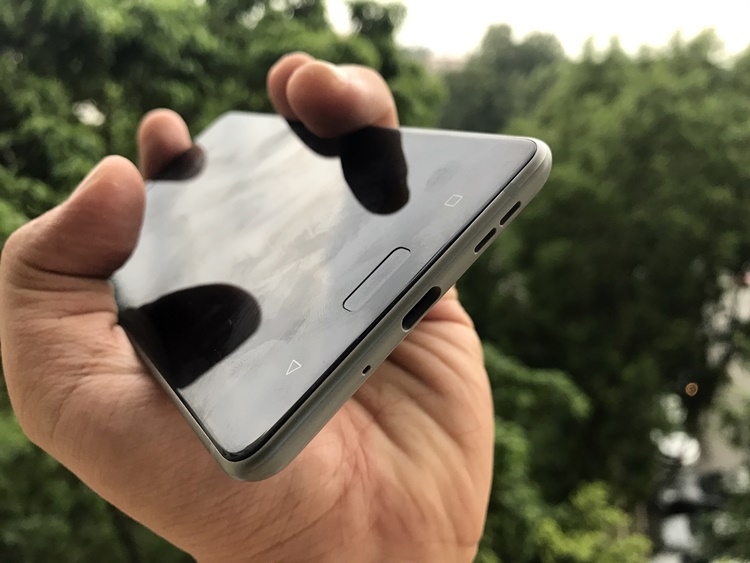 Double tapping on the screen will wake the phone, but fingerprint sensor tends to be quite sensitive, though.
USB Type-C port and speaker/mic at the bottom. Headphone jack is on top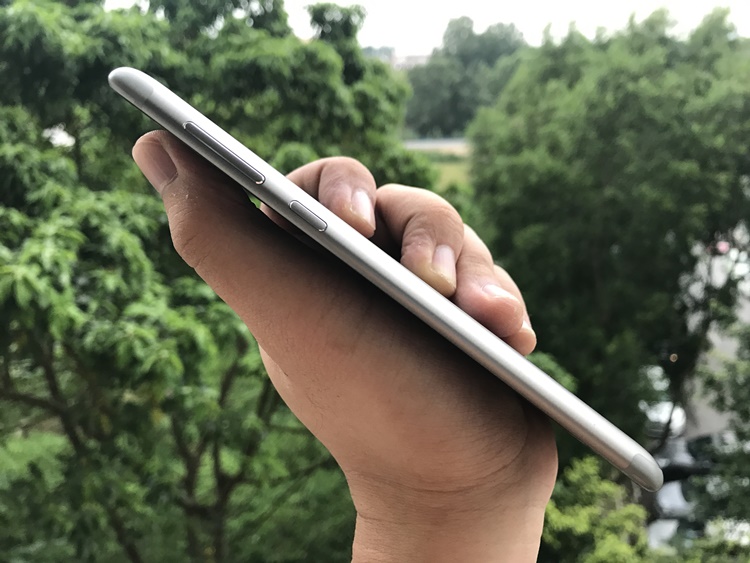 7.9mm thick only, also pretty lightweight for an aluminium smartphone at 160g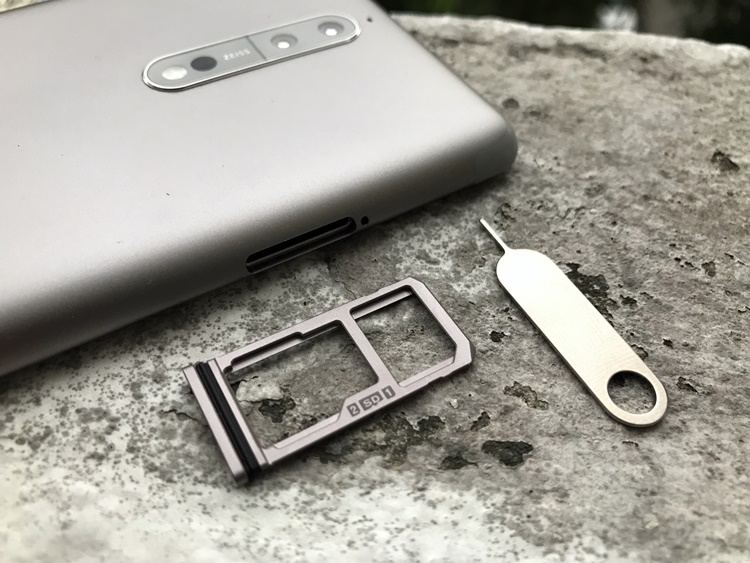 The SIM tray
Tech-Specs and features - Jack of all trades
Here are the specifications for the Nokia 8: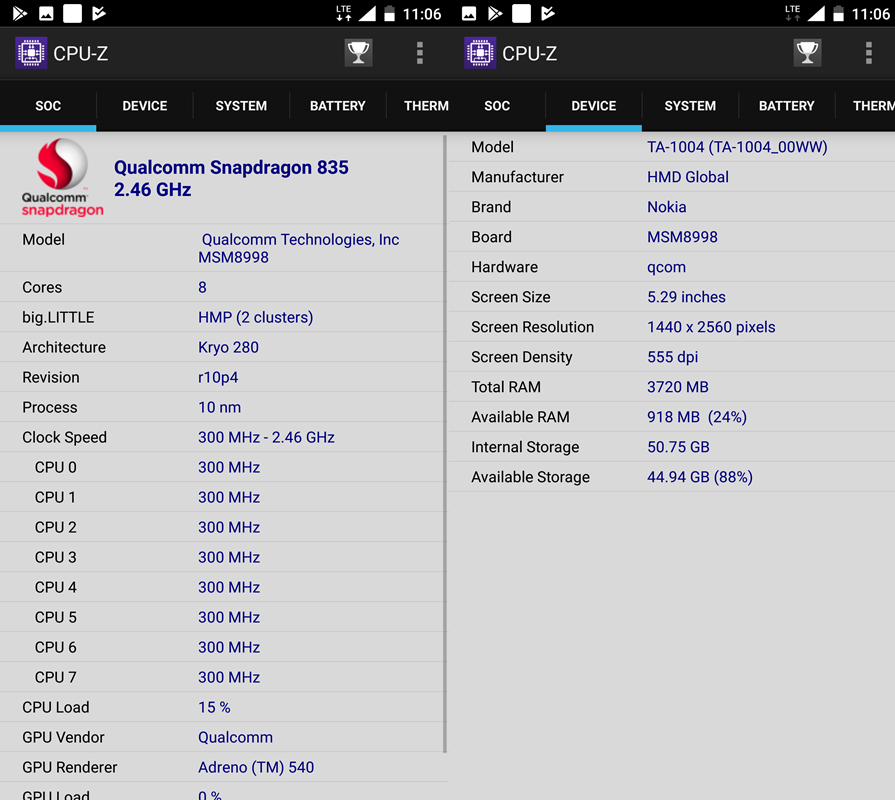 Qualcomm Snapdragon 835 Octa-core processor
4GB RAM
64GB ROM (expandable memory up to 256GB)
Measures 151.5 x 73.7 x 7.9mm, weighs 160g
5.3-inch IPS LCD display with 2K resolution
Dual rear 13MP RGB + 13MP monochrome camera with Zeiss optic lens | 13MP front camera with Zeiss optic lens
Features Fingerprint Scanner, Dual Sight Mode, Ozo Audio, Glance Screen, Splash-proof (IP54)
Supports Wi-Fi 802.11a/b/g/n/ac, Bluetooth 5.0, 4G, NFC (e-wallet not available)
Android 7.1.1 Nougat
3090mAh battery
As you can see the specifications above, the Nokia 8 clearly belongs to the top guns featuring the latest Snapdragon and Android out of the box. What's more, it's running on pure stock Android guaranteeing you the latest system update so we're waiting for HMD Global to come out with Android 8 any day now (possibly end of the year). The display may be just 5.3-inch only but at least it can run in 2K resolution, not to mention that all three camera sensors are 13MP each (with Zeiss optic lens!). There's also an Ozo Audio system, Splash-proof water resistance (it's something) and a brand new Dual Sight Mode.
Wait...what is a Dual Sight Mode? You might have seen some Nokia 8 advertisements online with a #Bothie in the caption. This is a new slang created by someone who thought #Selfie is too mainstream. It's true, Nokia is the only smartphone manufacturer that allows you to take or record images with the front and back camera at the same time, as innovative as it looks, the truth is not everyone will utilize the feature at all. But it does have the potential for live streaming yourself on both your Facebook, YouTube and even Snapchat account (no word on Instagram yet, though), making it an excellent vlogging tool for vloggers. However, do take note that using the Dual Sight Mode fires up the phone, and while there is OIS inside it still gets shaky, so best to get a smartphone holder gimbal if this is what you intend to do with your Nokia 8.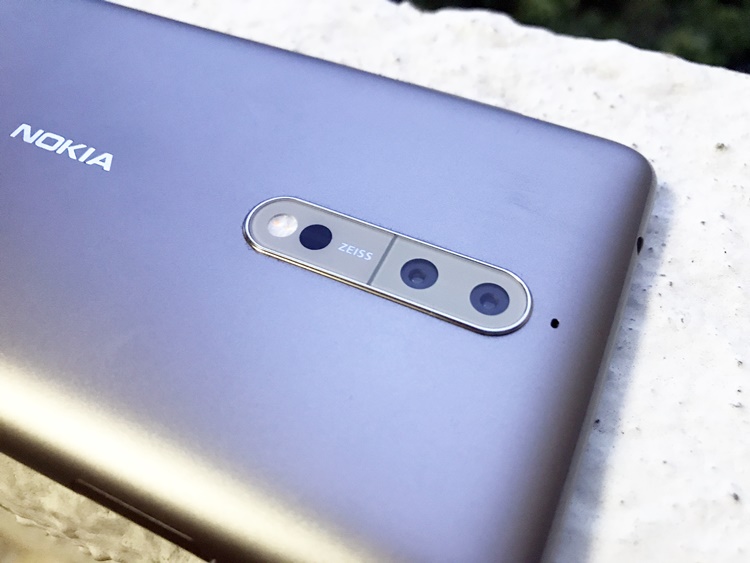 Nokia has also decided to follow in the footsteps of Huawei by using an RGB and monochrome sensor on its dual rear camera sensors. You'd be surprised to know that the monochrome sensor is actually almost on par with Huawei, thanks to the Zeiss lens. The camera user interface is also fairly easy to navigate, but it's a shame that the monochrome mode can't be used for Live Bokeh, there's also barely any difference between Color and Twin (which uses both sensors) mode in terms of colour contrast and Live Bokeh isn't very impressive either. But still, the picture quality is no joke. More on that later.
The camera user interface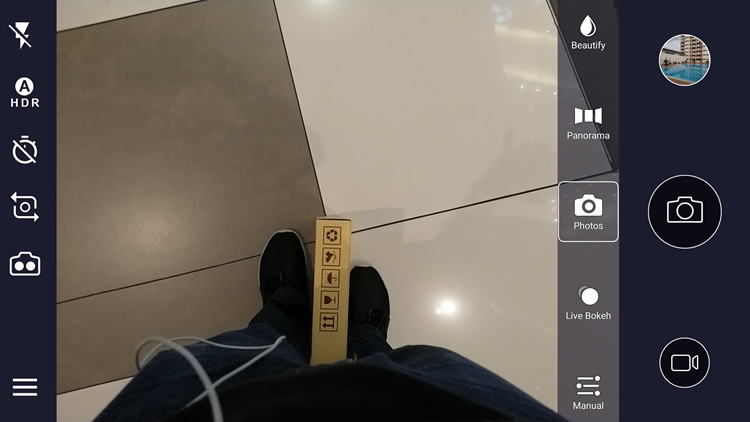 More camera modes if you tap on the camera icon on the right side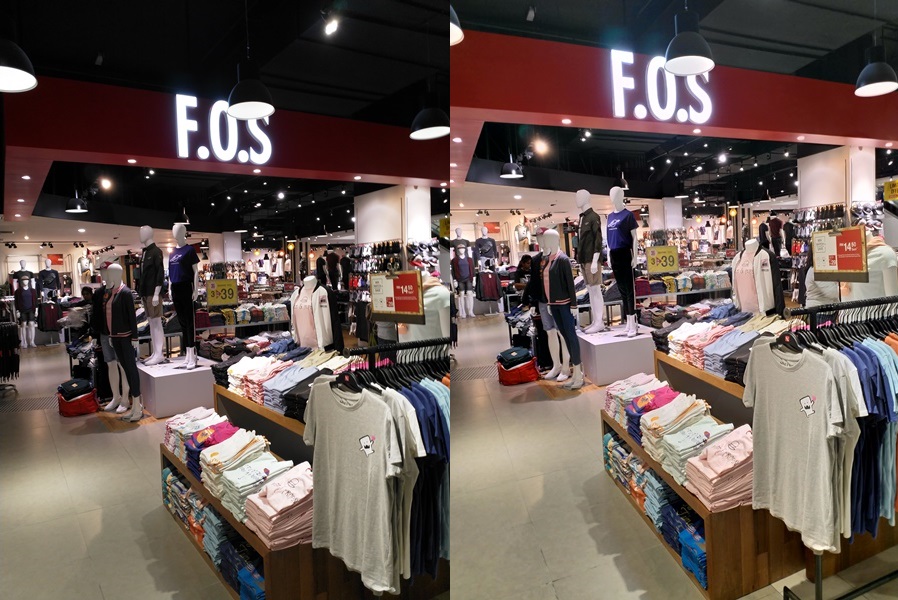 Color mode (left) and Twin mode (right)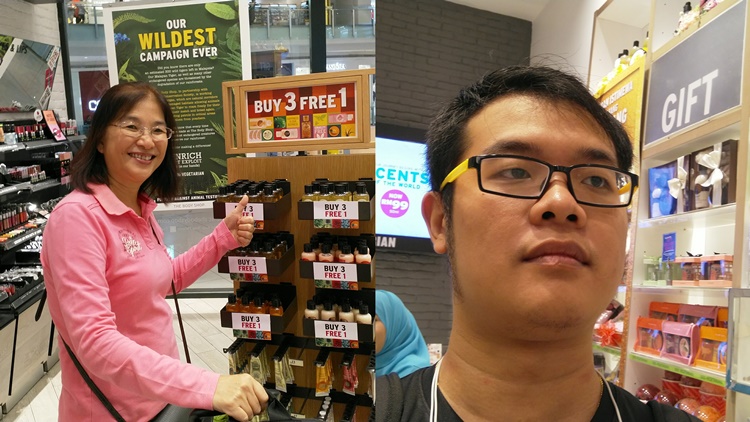 Dual Sight Mode, you can also switch the two images by swiping either one to left or right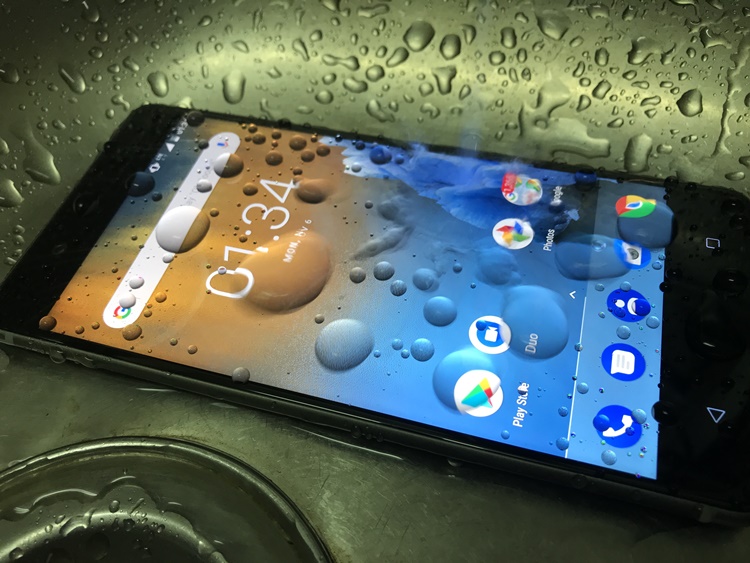 Splash-proof test checked
Performance – Make way for the legend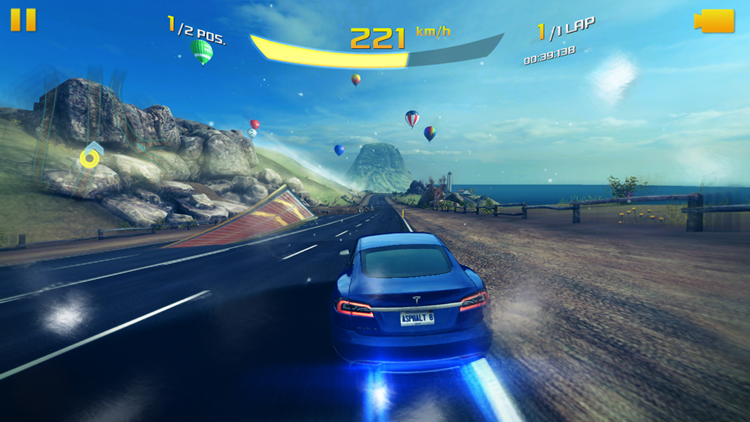 You can expect the Nokia 8 to perform well and it has no problem running games like Asphalt 8: Airborne or Arena of Valor. Believe it or not, the battery is the one that steals the spotlight most of the time, even though it's only at 3090mAh, it can easily last the day if you're not pushing it too far. Recharging is a walk in a park too, as it only takes around one and a half hours to fully charge from 10%. The Nokia 8 is a really strong fella, but there are times when some apps tend to crash on its own randomly especially Facebook Messenger (did anybody else experience the same thing?). Hopefully, HMD Global can send an update patch fix for this as soon as possible because it has been two months already since its release.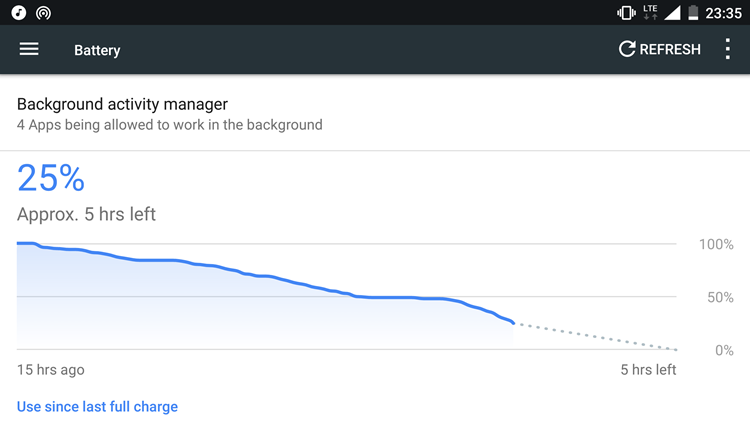 Here's how your average battery life looks like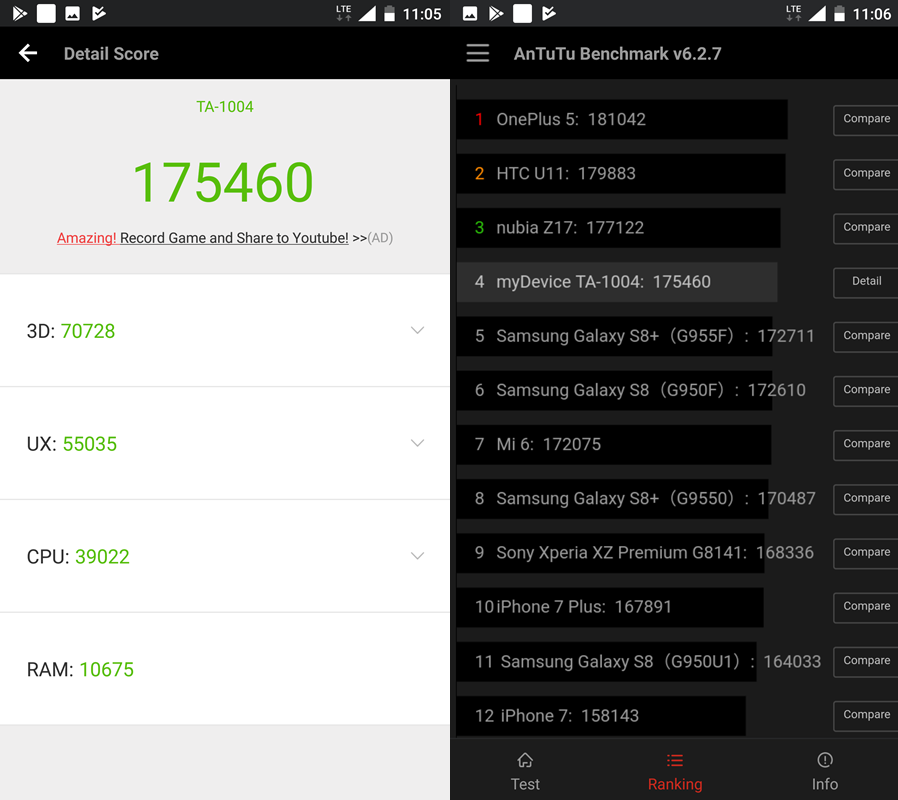 AnTuTu score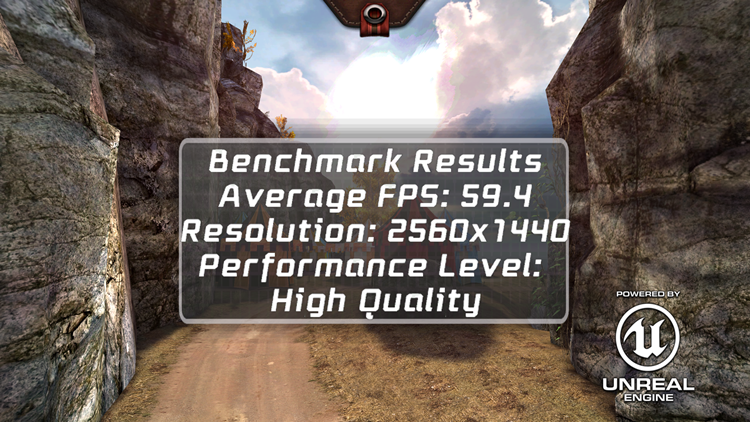 Epic Citadel score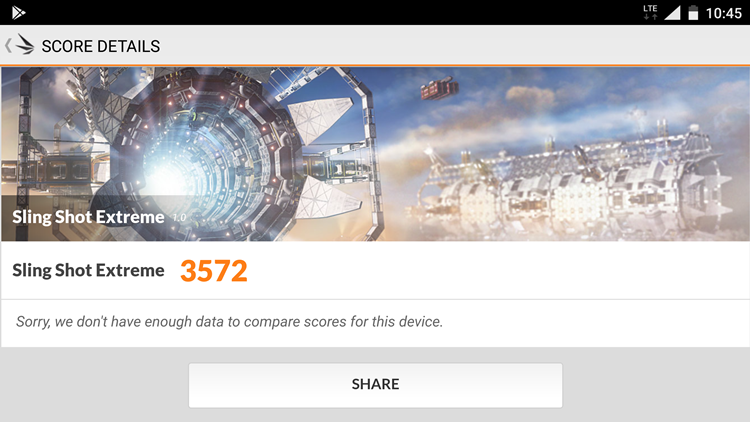 3DMark score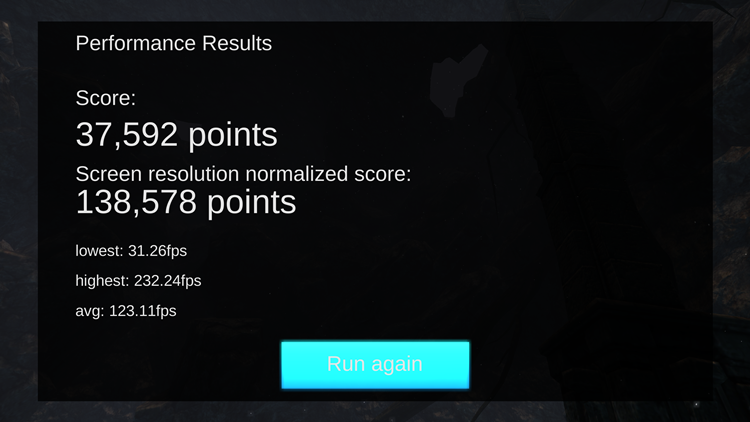 GPUBench score
Meanwhile, the Ozo Audio system offers a surround sound option and music playback is alright via the speakers. To fully enjoy the music experience, you will need FLAC format file types and a good music headset. Video playback is satisfactory, same goes to network calling and wifi connectivity so there's no issues on that.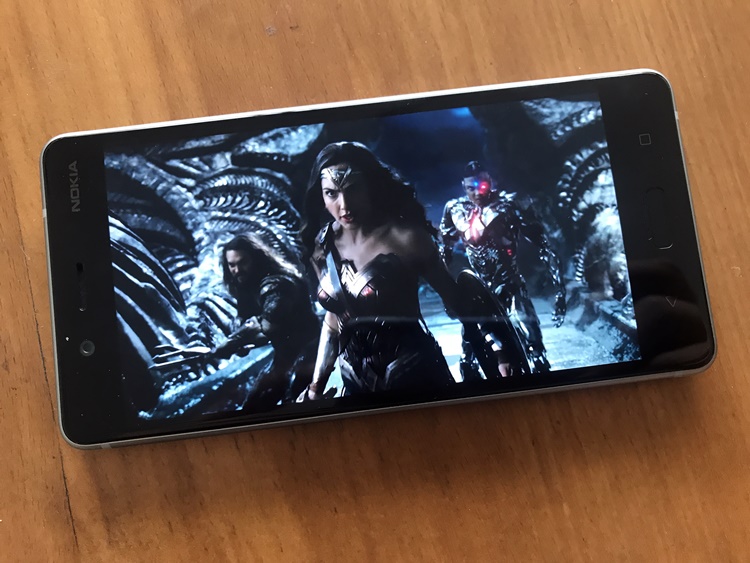 Satisfies most of the time
In the camera corner, Nokia isn't fooling around too. The colour production on the images is quite top-notch, same goes for the monochrome that can rival Huawei, so there's nothing really much to complain except that even though it has OIS, some images still look kinda blurry if you have natural shaky hands. But other than that, it's all good. Check out the picture samples below!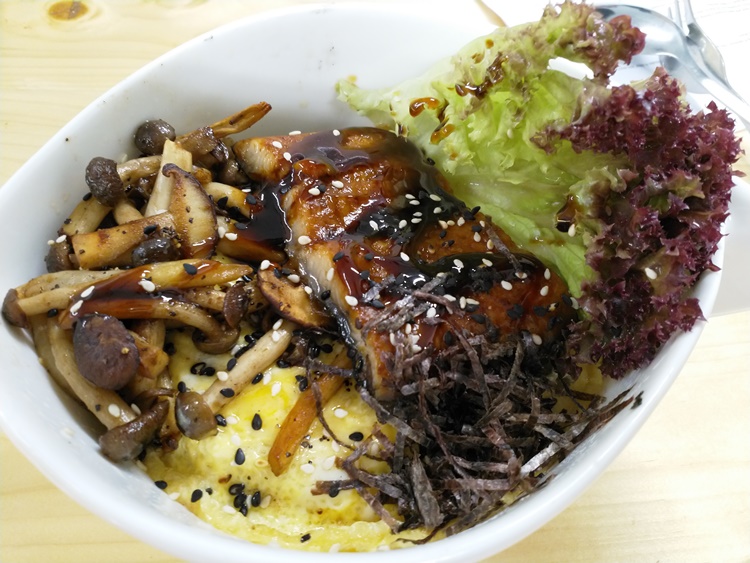 Close-up, auto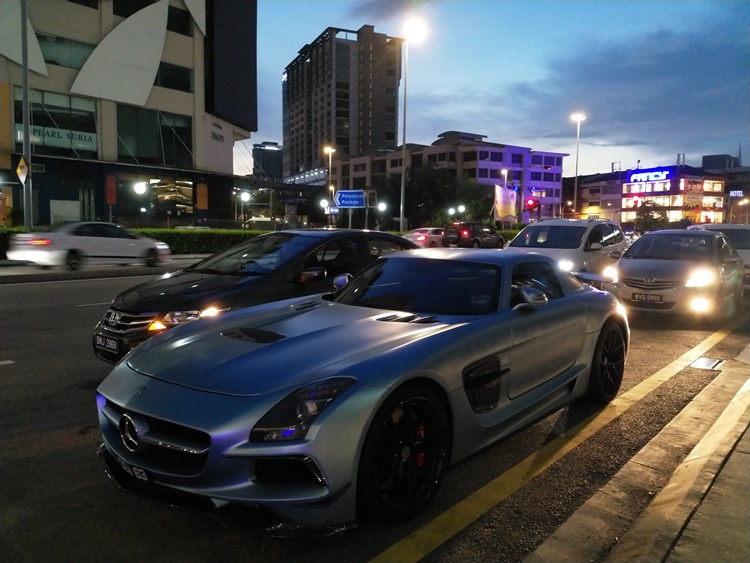 Evening shot, pretty good!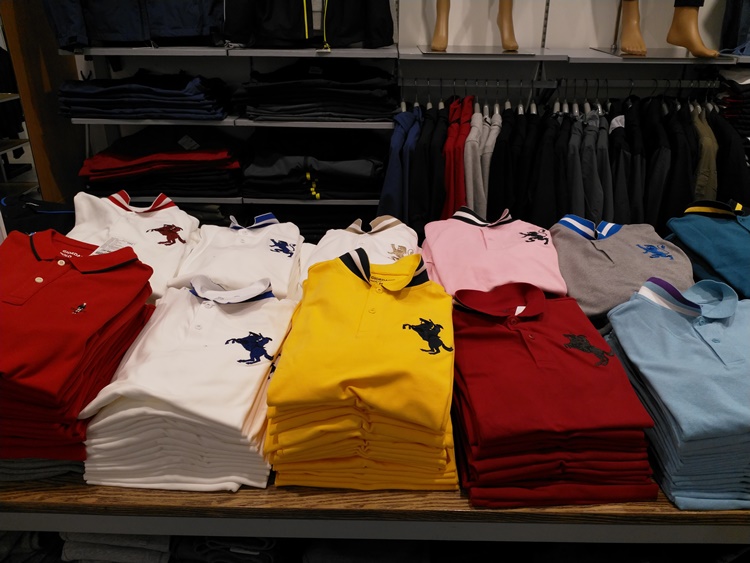 Colour contrast is great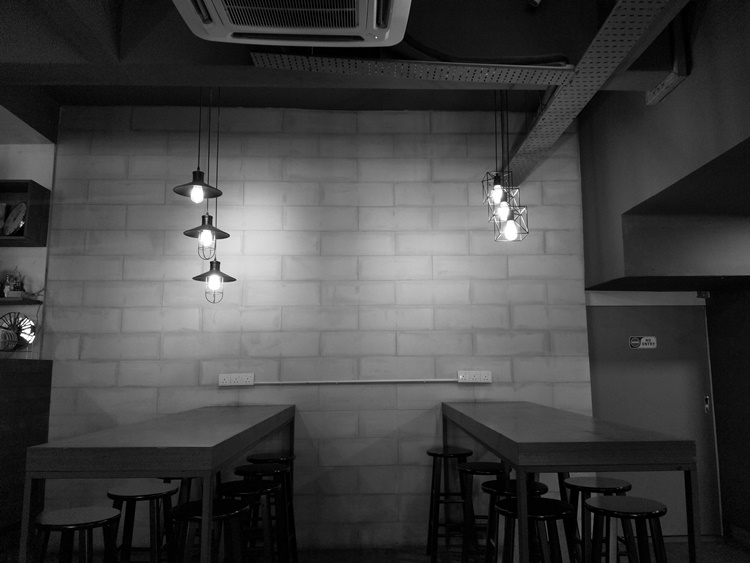 Monochrome mode no.1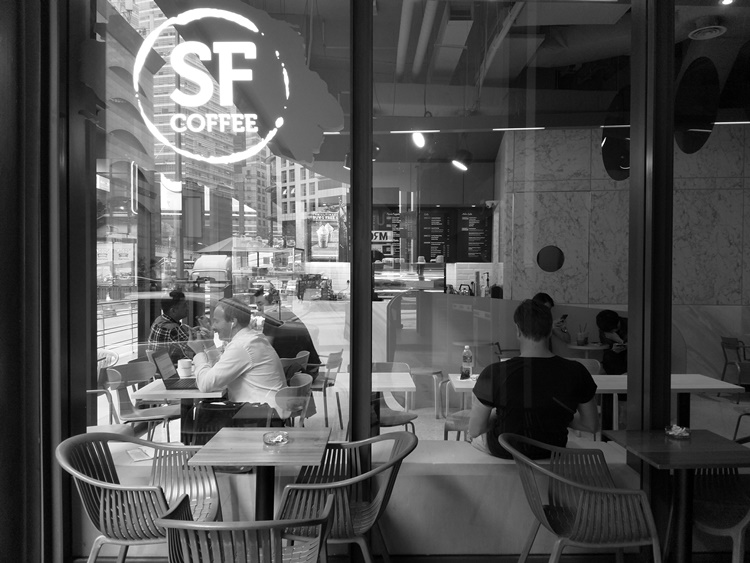 Monochrome mode no.2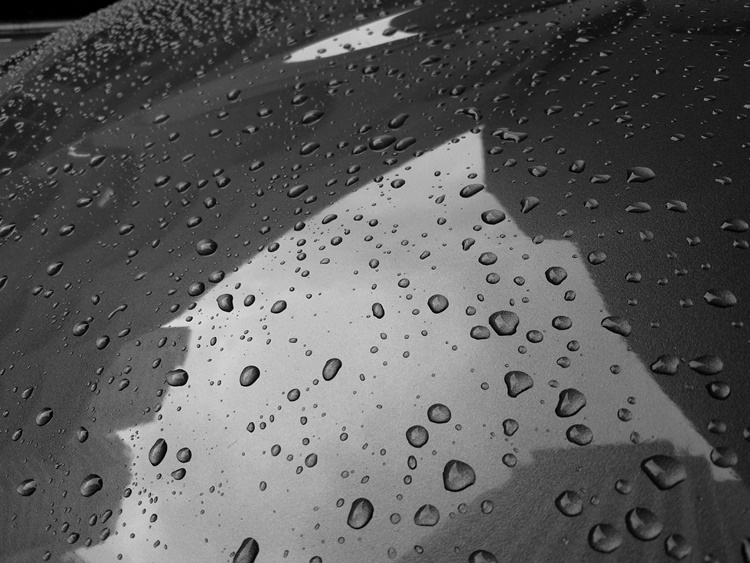 Monochrome mode no.3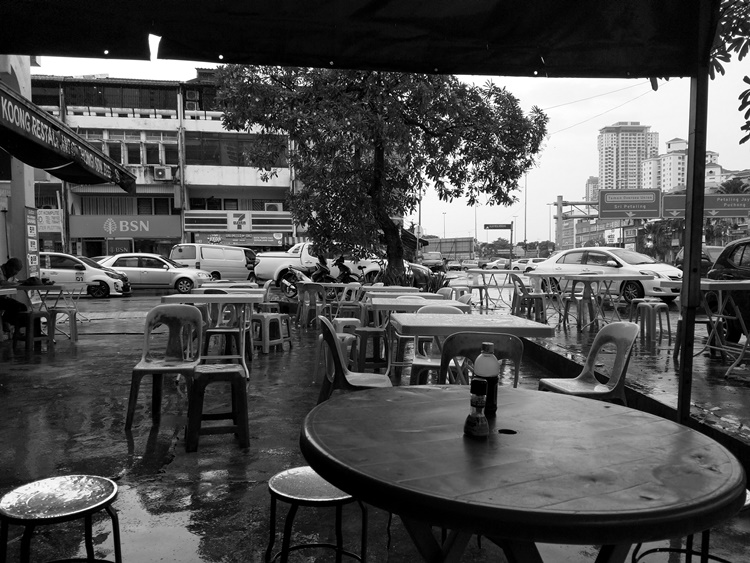 Monochrome mode no.4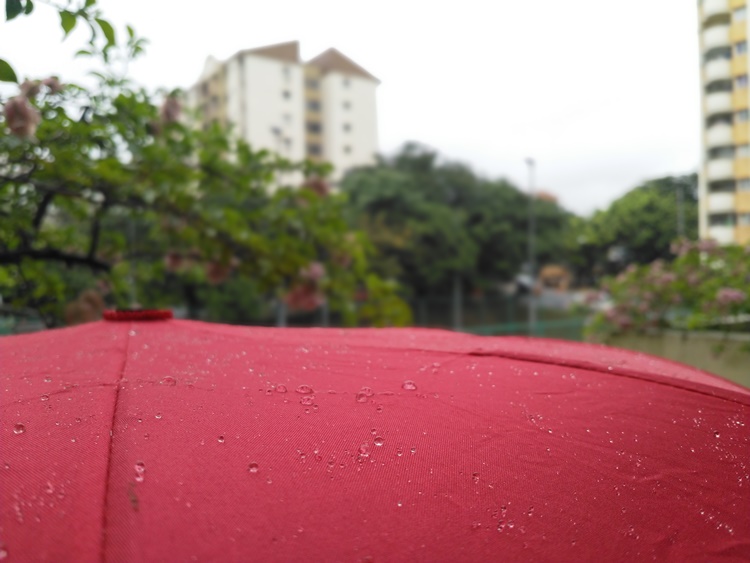 Live Bokeh mode

Panorama mode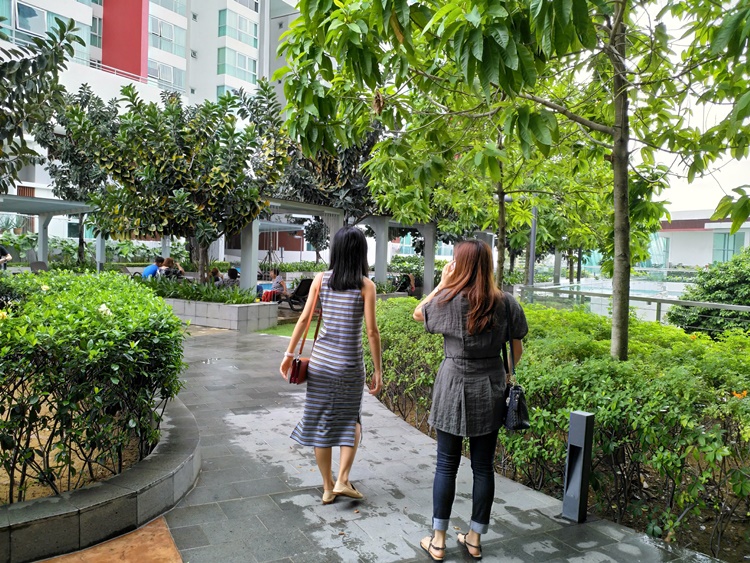 No problem at outdoors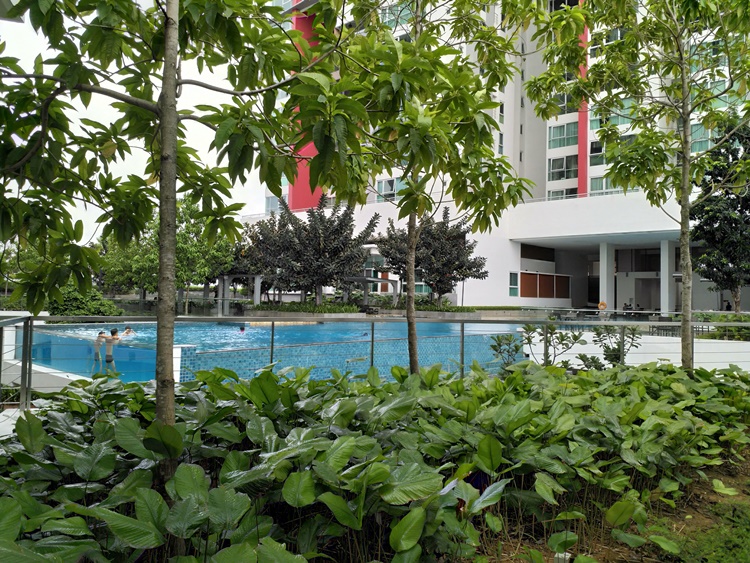 Look at those colours, LOOK AT IT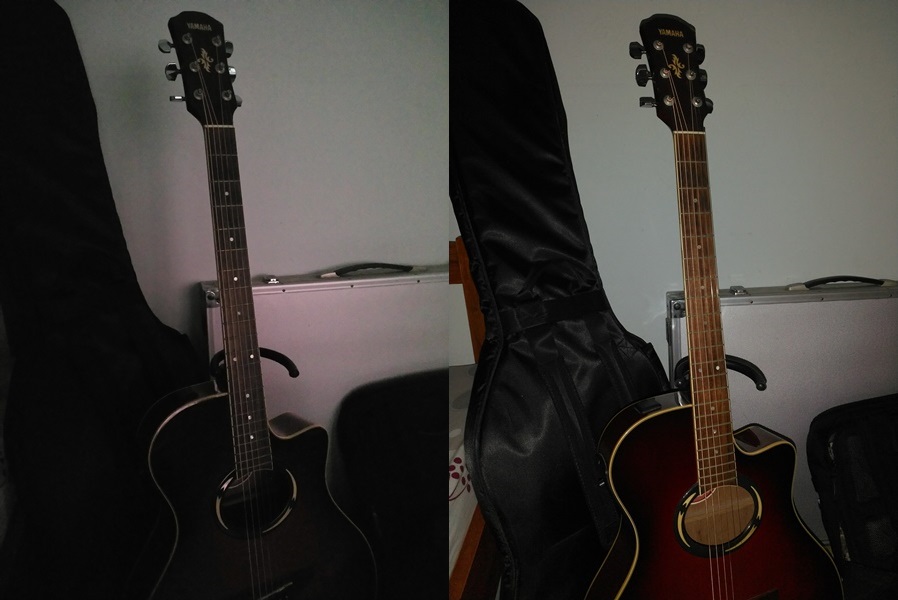 Low-light shot (left) and flash mode on (right)
Conclusion – The legend has returned
Overall, the Nokia 8 is quite a decent flagship. For its price of RM2299 featuring a sleek full metal design running on pure stock Android, dual rear cameras that capture great photos, excellent battery performance and maybe that #Bothie feature you may like, the Nokia 8 is pretty much worth it.
It does have some competition, of course. First of all, it's a worthy challenger to the Huawei P10 (RM2499) and the OnePlus 5 (RM2399), and it's kinda difficult to pinpoint which of these three camera-centric smartphones performs better. But there's also the Sony Xperia XZ1 Compact which was just recently released for RM2099 using top tier tech-specs. In this case, the Nokia 8 loses out on the price, but we haven't reviewed the XZ1 Compact yet so nope, no comments on that for now.
So what do you think? Were you one of the proud owners of a Nokia device? Are you happy that it has returned to live up to its legacy? Let us know in the comments below, thanks for reading and stay tuned for more future reviews at TechNave.com.