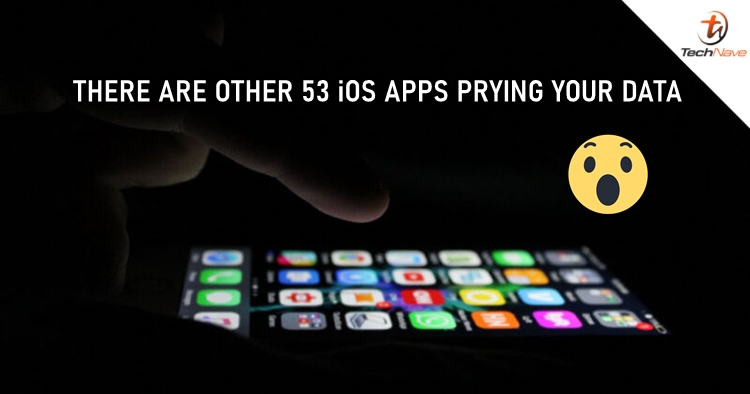 Cover image source: ars technica
Last week, users of iOS 14 beta have gotten notifications alerting them that TikTok was trying to access their clipboards. Not only the doing has invaded users' privacy, but it also exists as a possibility to cause users' data being stolen by someone else. After that, TikTok has immediately submitted a new update to the App Store to fix the issue. However, it turns out that TikTok is not the only app accessing users' clipboards.
Besides TikTok, other 53 iOS apps were also being caught doing the same mistake. Some of the apps are even reputable ones like the New York Times, Fox News, Fruit Ninja, Bejeweled, Viber, AliExpress, and more. It is unsure whether these apps are accessing Android users' clipboards as well.
Clipboard data can be personal as some would copy information like passwords, bank details, and other sensitive materials. Therefore, knowing the fact that some of the apps are accessing these data regularly scared the sh*t out of us. If you want to find out which of the apps are acting up, we've attached a list below.
News
- ABC News
- Al Jazeera English
- CBC News
- CBS News
- CNBC
- Fox News
- News Break
- New York Times
- NPR
- ntv Nachricten
- Reuters
- Russia Today
- Stern Nachrichten
- The Economist
- The Huffington Post
- The Wall Street Journal
- Vice News
Games
- 8 Ball Pool
- AMAZE!!!
- Bejeweled
- Block Puzzle
- Classic Bejeweled
- Classic Bejeweled HD
- FlipTheGun
- Fruit Ninja
- Golfmasters
- Letter Soup
- Love Nikki
- My Emma
- Plants vs Zombies Heroes
- Pooking - Billiards City
- PUBG Mobile
- Tomb of the Mask
- Tomb of the Mask: Color
- Total Party Killer
- Watermarbling
Social
- TikTok
- ToTalk
- Truecaller
- Viber
- Weibo
- Zoosk
Other
- 10% Happier: Meditation
- 5-0 Radio Police Scanner
- Accuweather
- AliExpress Shopping App
- Bed Bath & Beyond
- Dazn
- Hotels.com
- Hotel Tonight
- Overstock
- Pigment - Adult Coloring Book to Color
- Sky Ticket
- The Weather Network
Let us know what you think about this news on our Facebook page. Stay tuned to TechNave.com for more viral tech news.