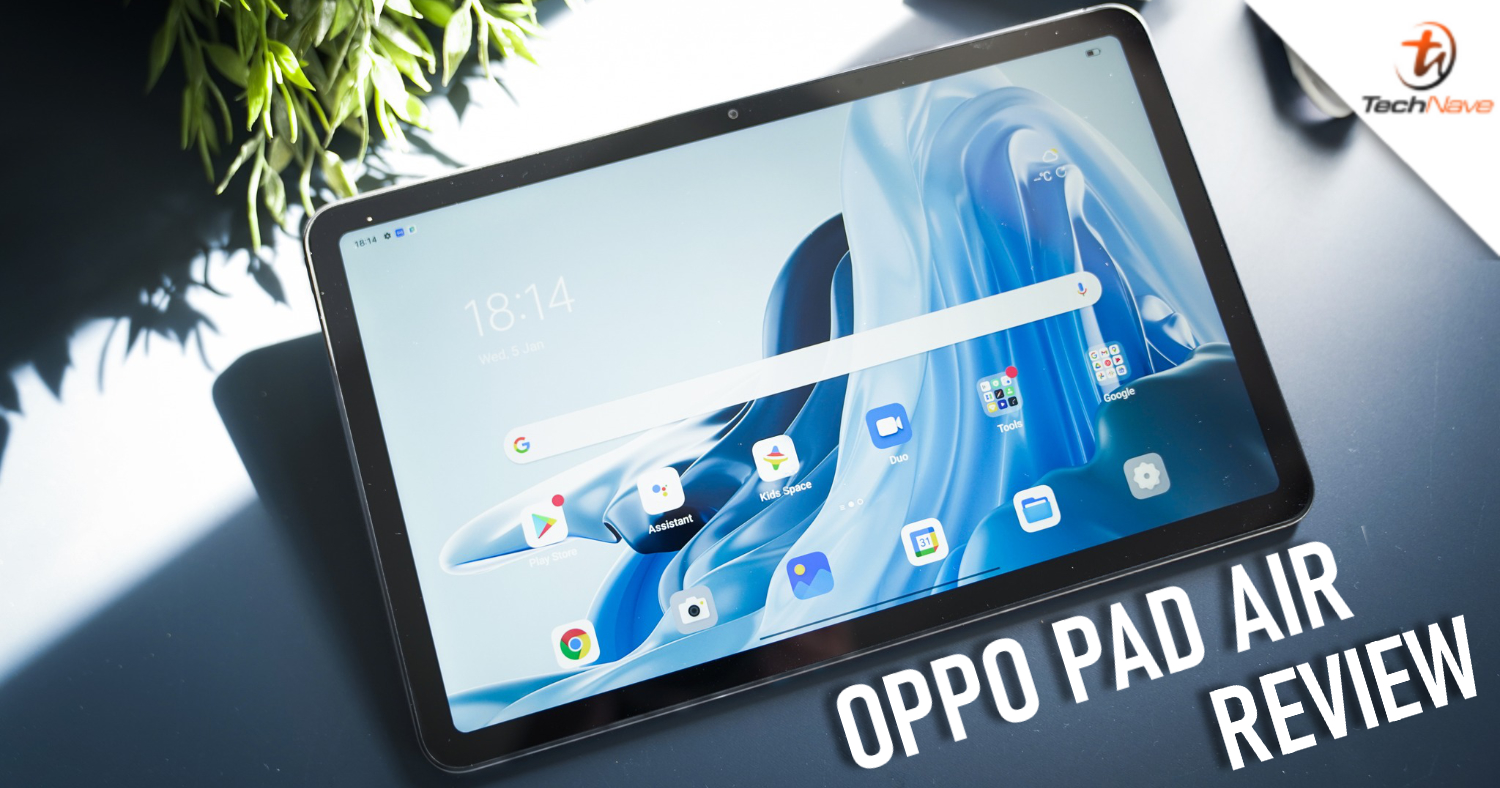 Today, OPPO released a slew of products for the Malaysian market that include the Reno8 Series 5G and the Enco Air2 Pro ANC earbuds. During the event, the tech giant also unveiled its first-ever tablet for our local market, the OPPO Pad Air we are reviewing in-depth in this article.
Featuring a large 10.36-inch 2K display with slim bezels in a sleek metal splicing design, the Pad Air offers 4GB of RAM and up to 128GB of storage with a starting price of RM1099. Furthermore, the tablet is lightweight at 440g and thin at just 6.94mm despite packing the aforementioned big display.
Running on the latest Android 12 software via OPPO's ColorOS for Pad 12.1, how does this perform in the real world and more importantly, is this the perfect tablet for you? Well, read on to find out!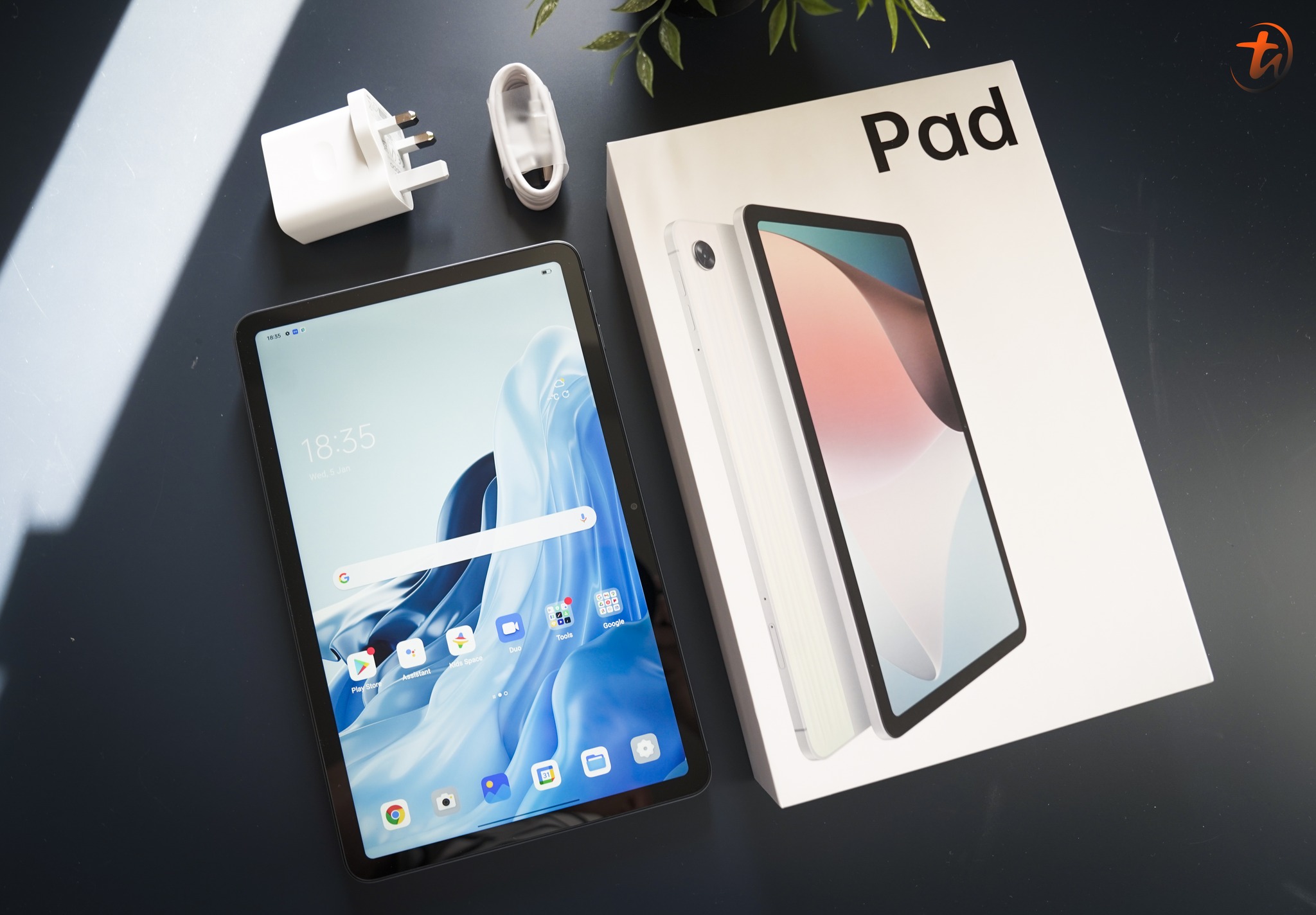 The packaging and what you'll get inside the box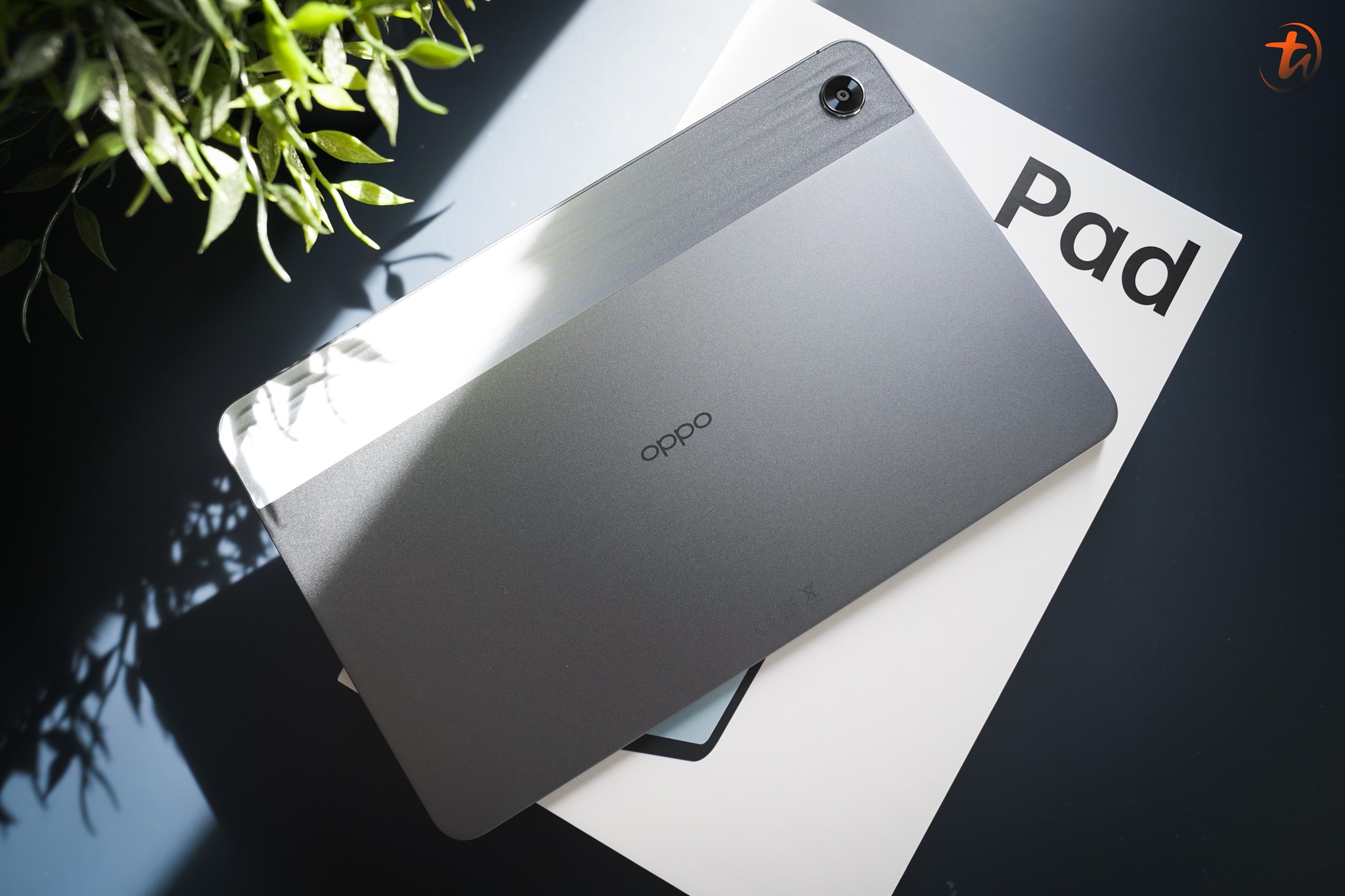 Rear design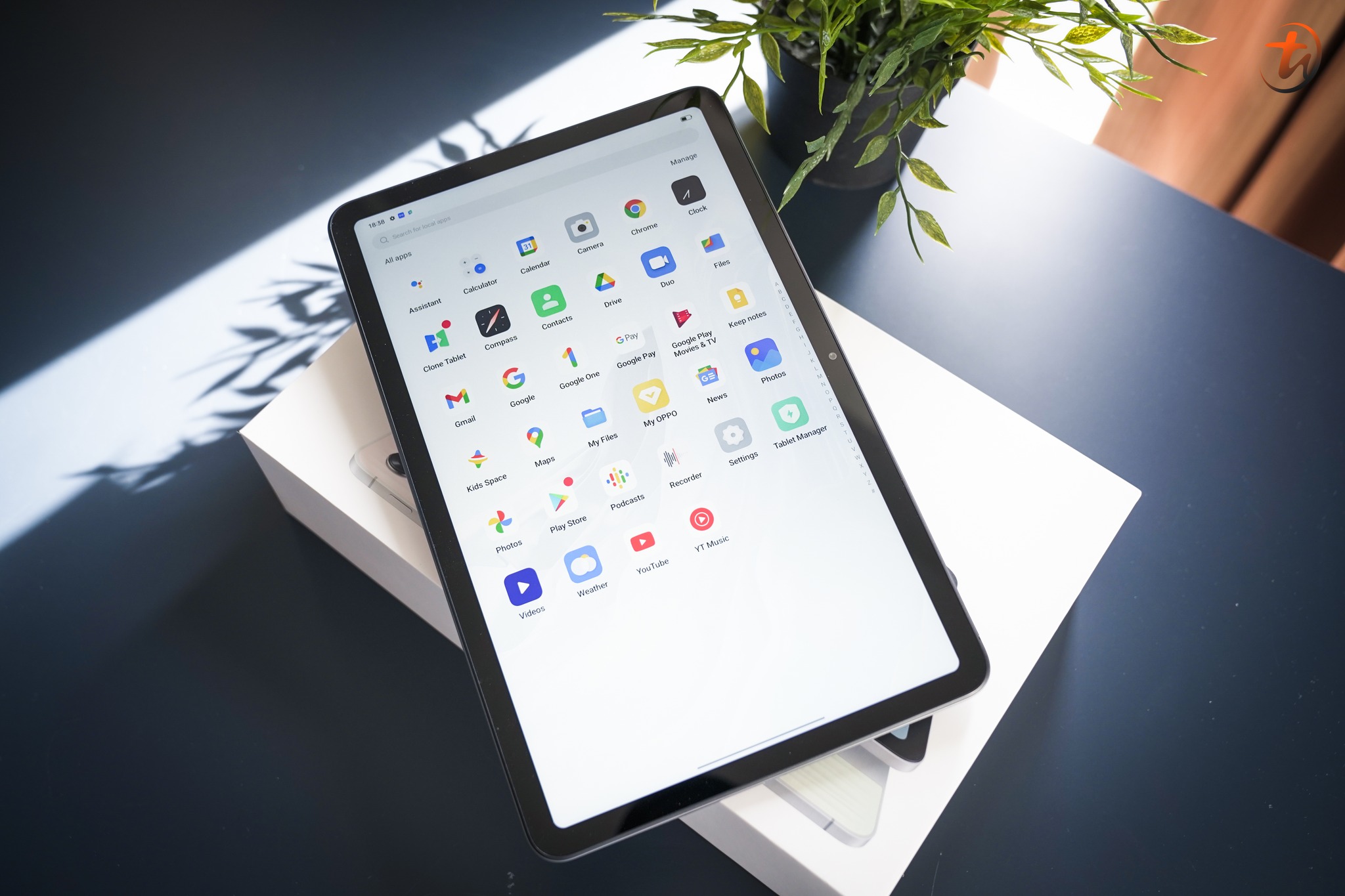 The bezels around the display are slim and symmetrical
In terms of design, the Pad Air's most striking feature has got to be the 3D 'dunes' texture at the upper part of its rear panel. It's not only visually interesting, but it also provides a nice, textured feeling when held. Moreover, the fog grey colour (the only colour variant available in Malaysia) also gives the tablet an elegant and sleek look. Pairing that with the boxy flat design gives it an overall modern aesthetic.
Due to the 5:3 aspect ratio display, the device is comfortable in either landscape or portrait. But the screen can feel too long and narrow when held in portrait orientation. Speaking of the display, the 2K resolution or 2000 x 1200 pixels has received the TÜV Rheinland certification for blue light eye protection. OPPO said this ensures clear and smooth pictures while effectively reducing eye fatigue.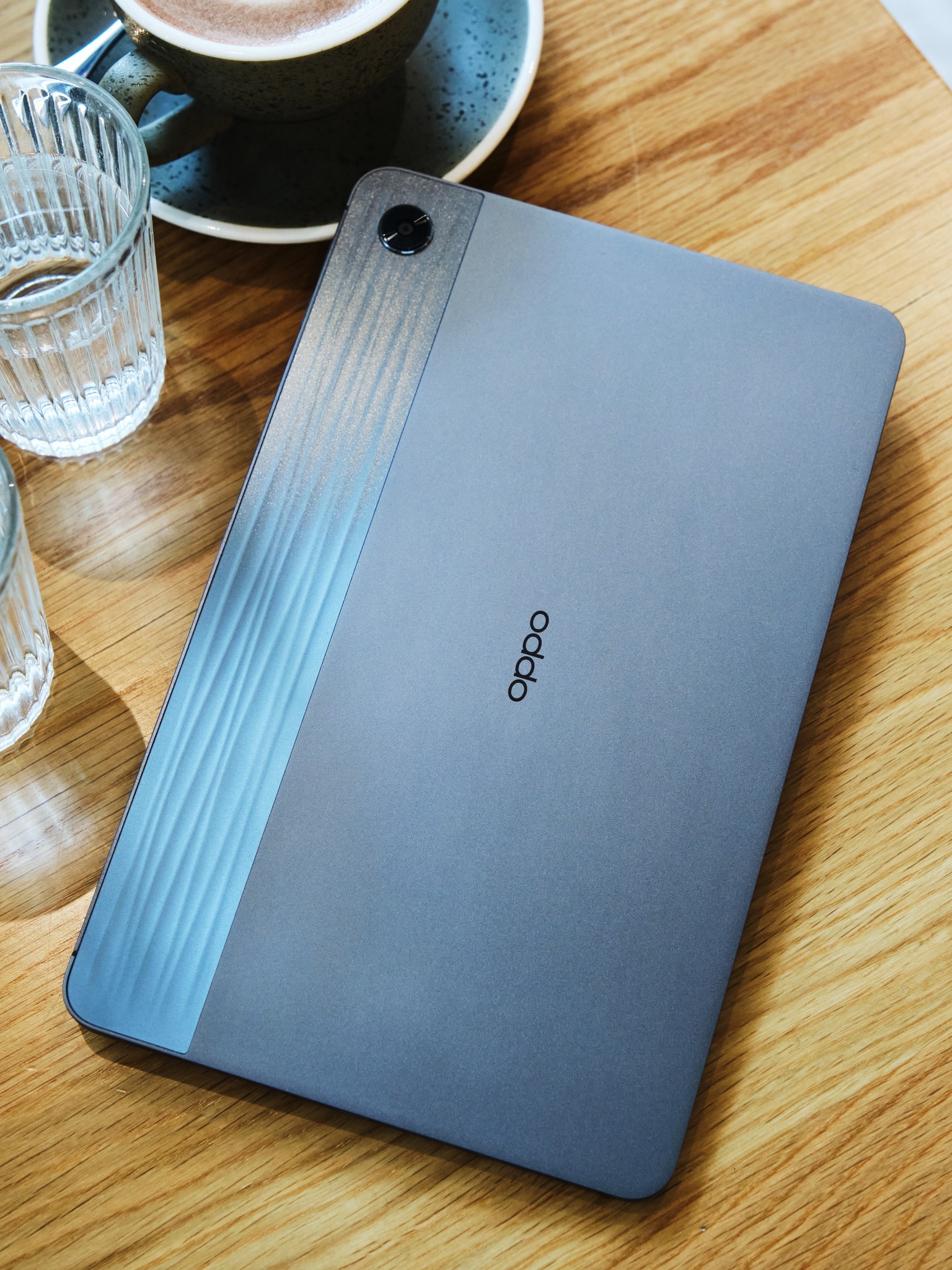 A closer look at the 3D 'dunes' texture at the back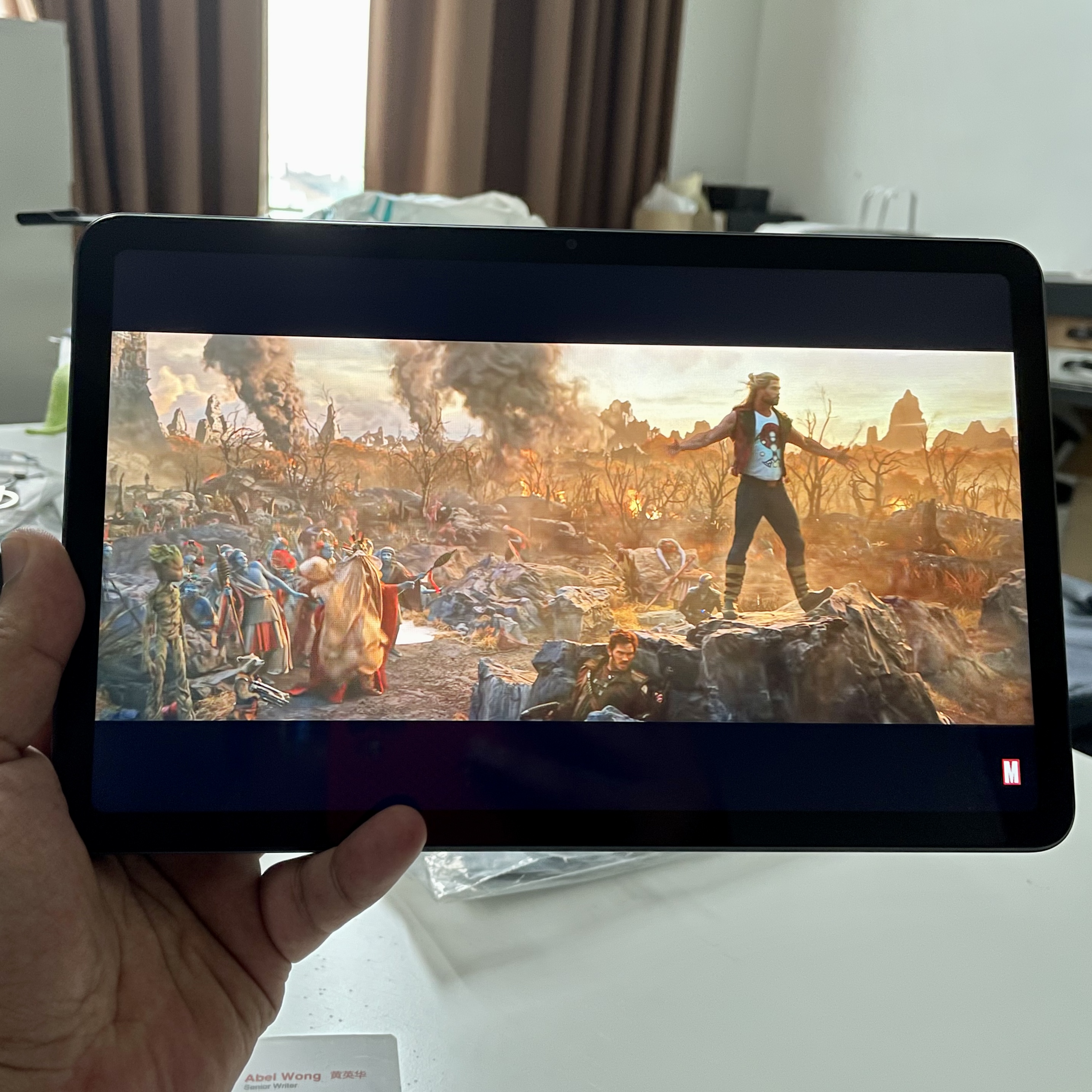 The LCD screen is vibrant and adequate for viewing content and playing games
While not as vibrant as an AMOLED panel, the Pad Air's LCD screen is more than adequate for most users, as we had no problems viewing content or playing games on the tablet. However, the standard 60Hz refresh rate is a bit disappointing. Admittedly, a high refresh rate panel is something you hardly ever get from tablets in this price range.
As for sound quality, we were impressed with the audio output from the Pad Air's Dolby Atmos quad-speaker setup. For a relatively small tablet, the sound gets loud and clear; perfect for an immersive experience when viewing content or playing games. Unfortunately, OPPO decided to ditch the 3.5mm audio jack, so you have to pair the device with wireless earbuds if you don't want to bother people around you with loud audio.
Moving on, let's go a bit in-depth on the Pad Air's performance. Here are the results generated from the Geekbench 5 and 3DMark benchmark tests for the device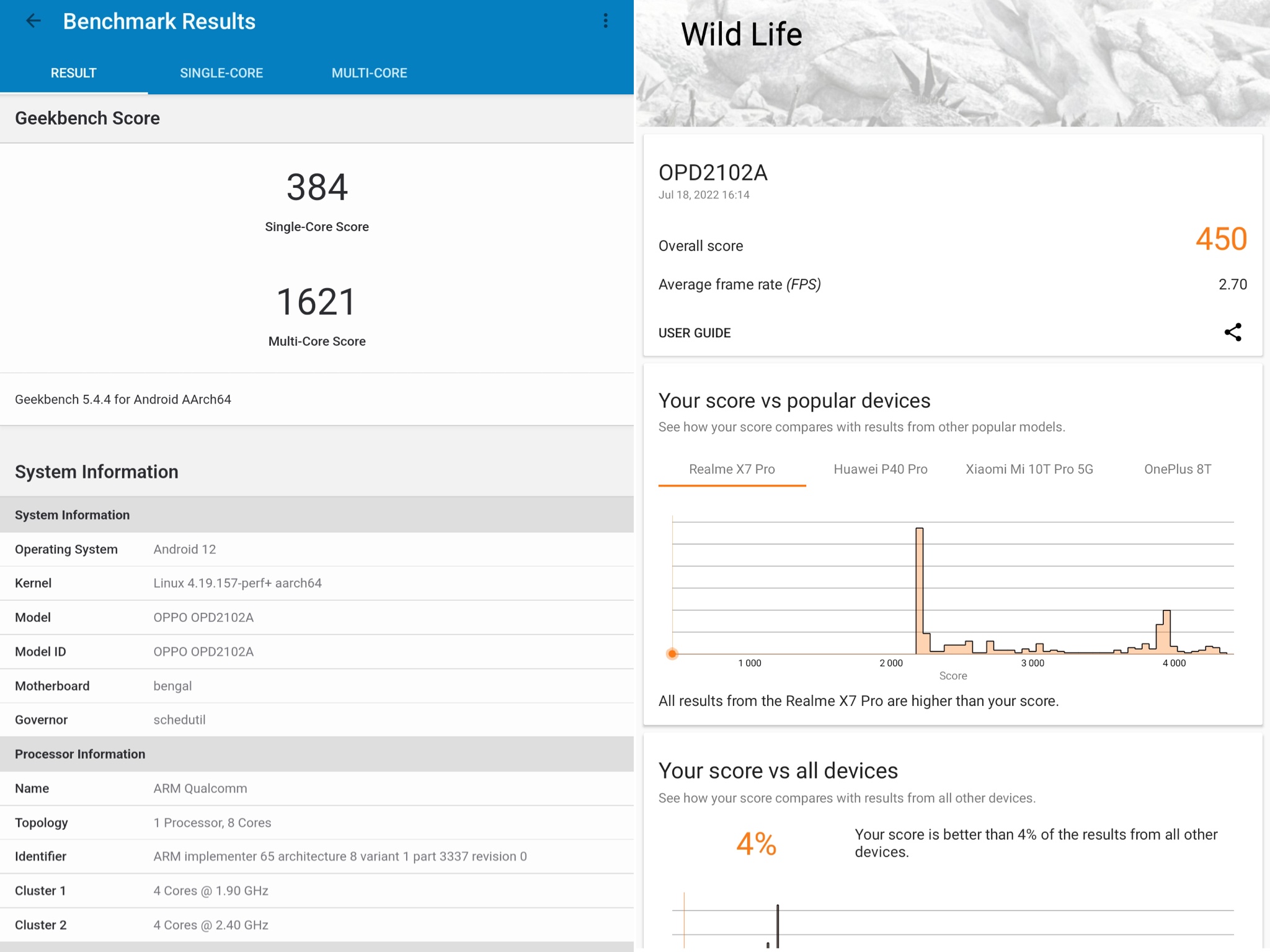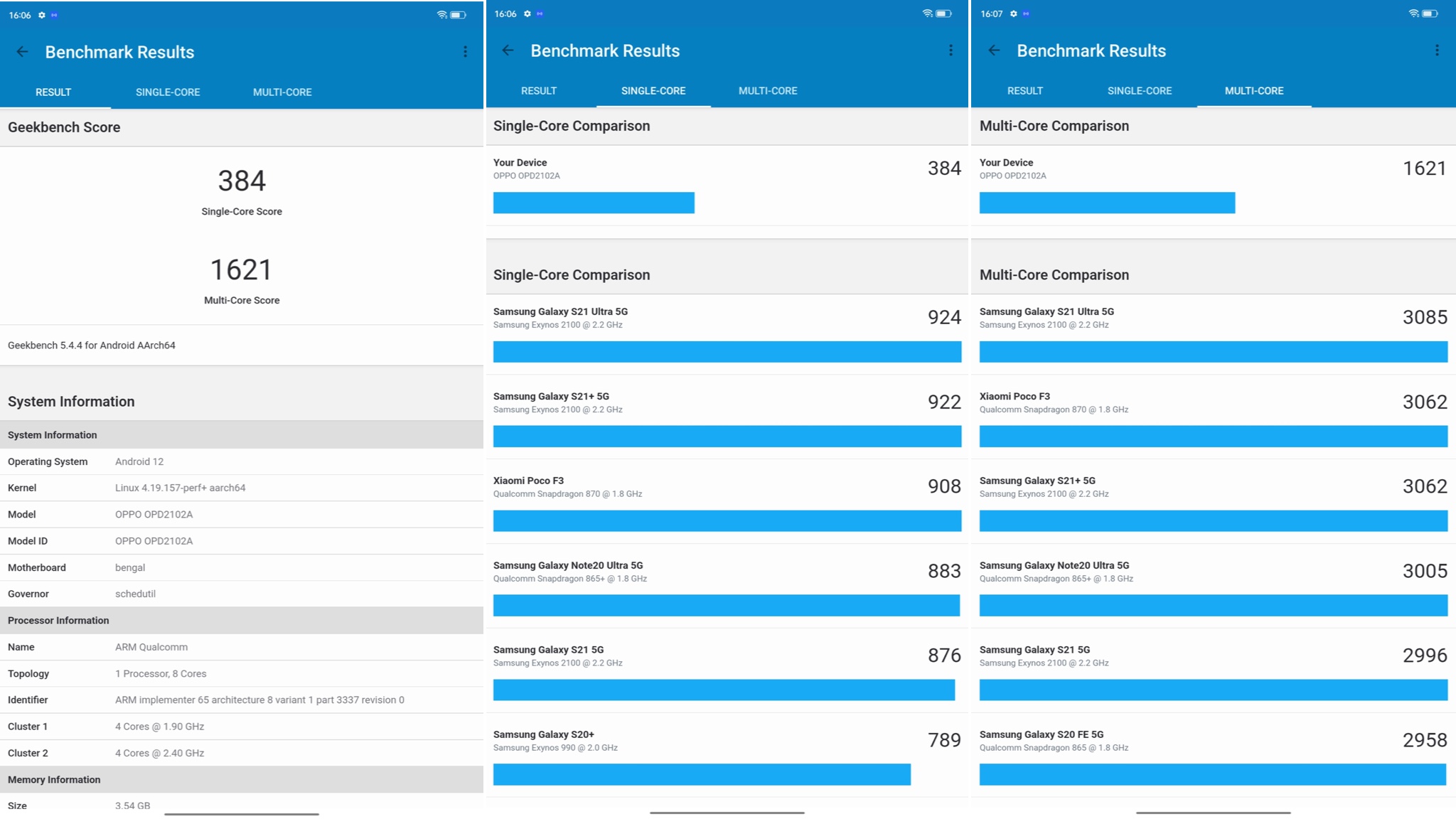 Geekbench 5 comparison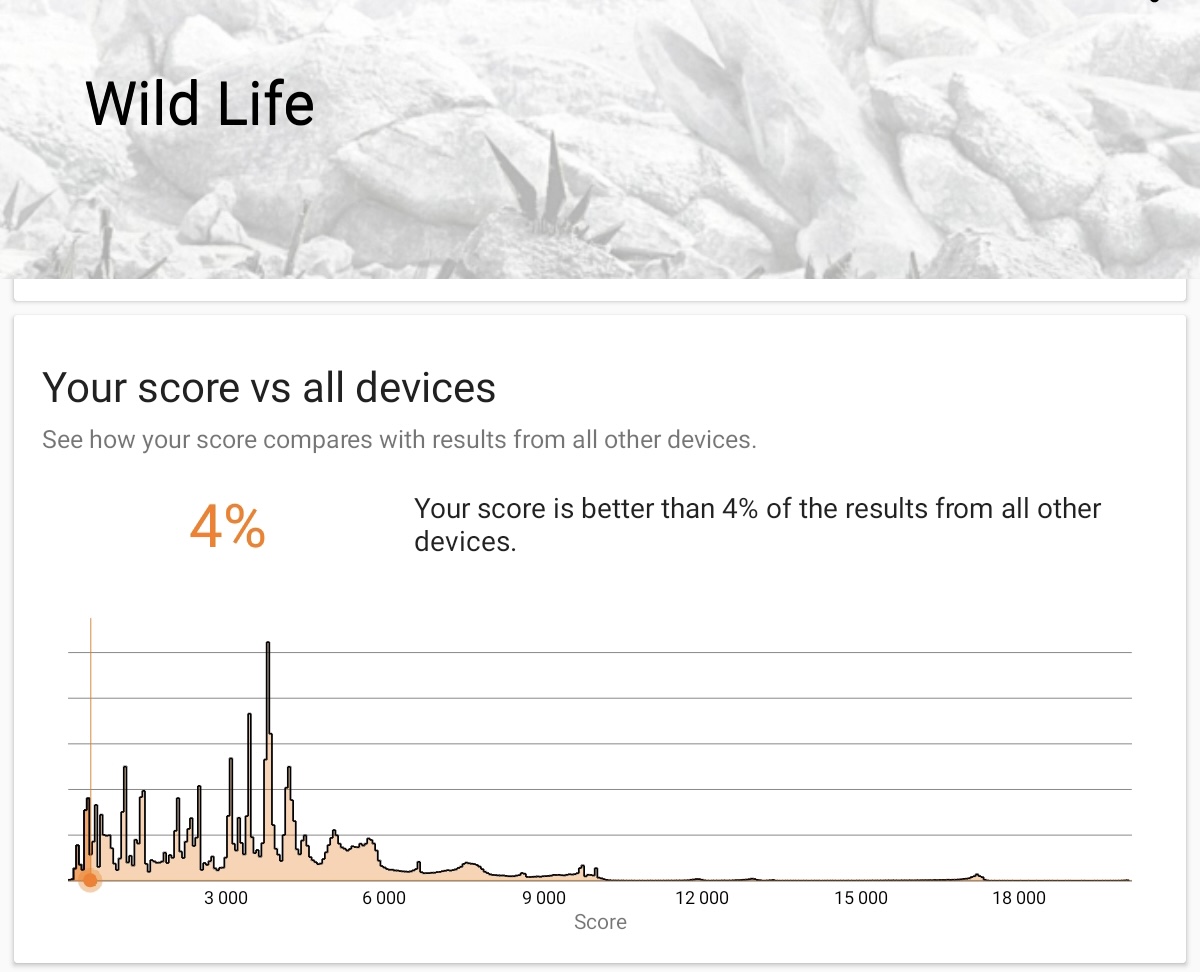 3DMark scores compared to other devices
Under the hood, the Pad Air is powered by the Qualcomm Snapdragon 680 SoC and 4GB of RAM. Performance-wise, the tablet runs smoothly for daily tasks such as Internet surfing, scrolling through social media feeds, and so on. As for gaming, the tablet is capable of running popular mobile games such as Asphalt 9, Apex Legends Mobile, and PUBG Mobile at a respectable frame rate.
We recommend lowering it to medium or low to give you a smoother gaming experience, especially for demanding titles such as Genshin Impact. Check out our gameplay screenshots on the Pad Air below, and the graphic settings that the games defaulted to on the tablet.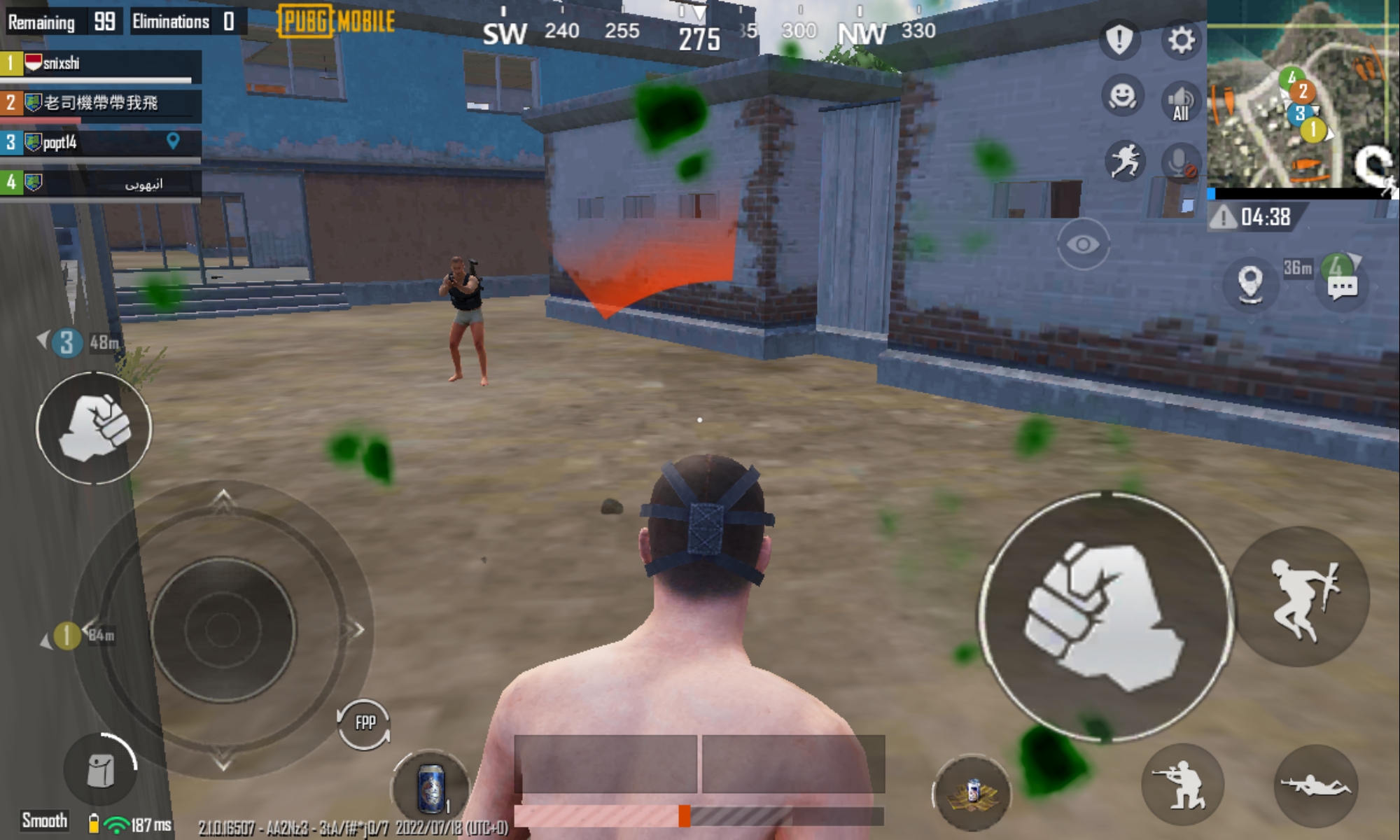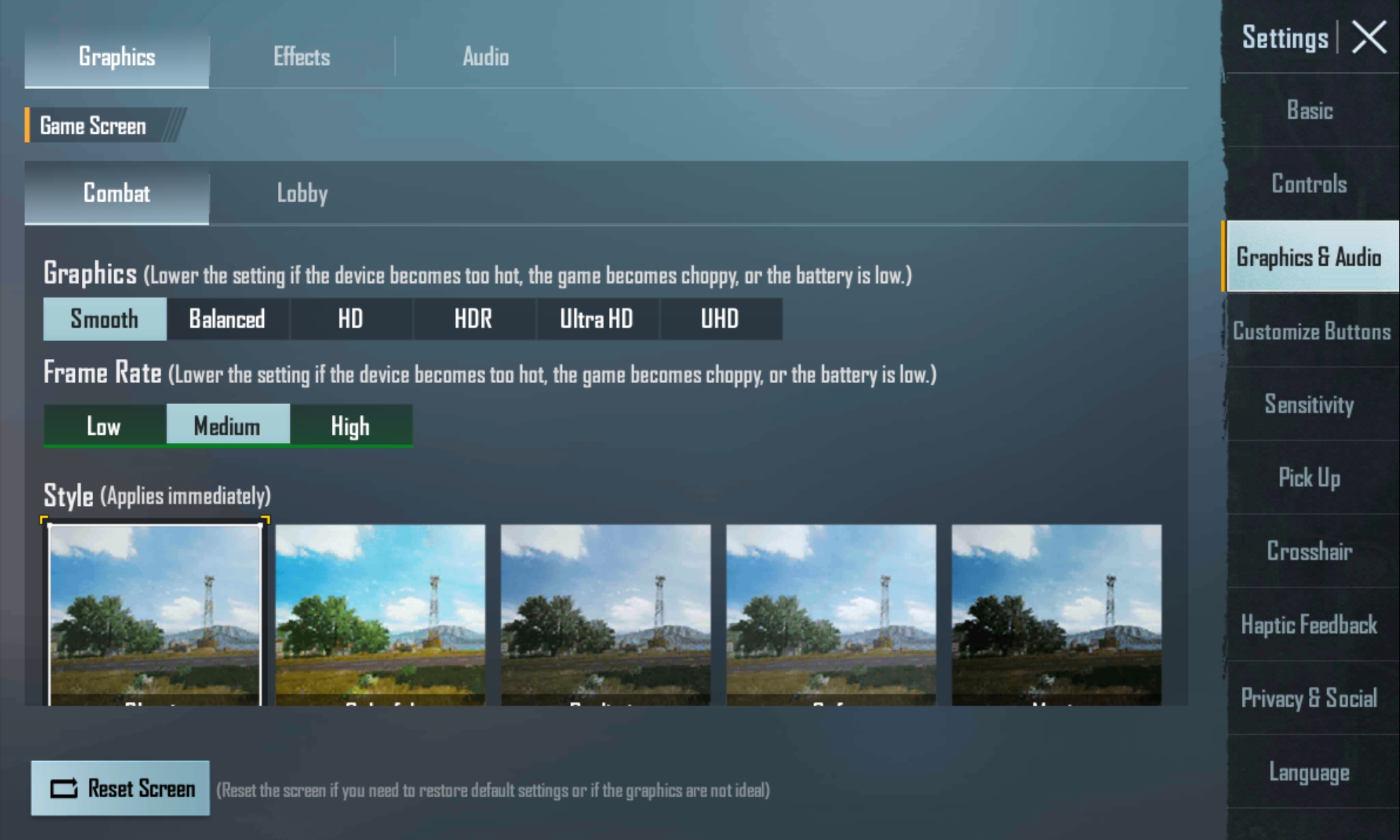 PUBG Mobile gameplay and graphics settings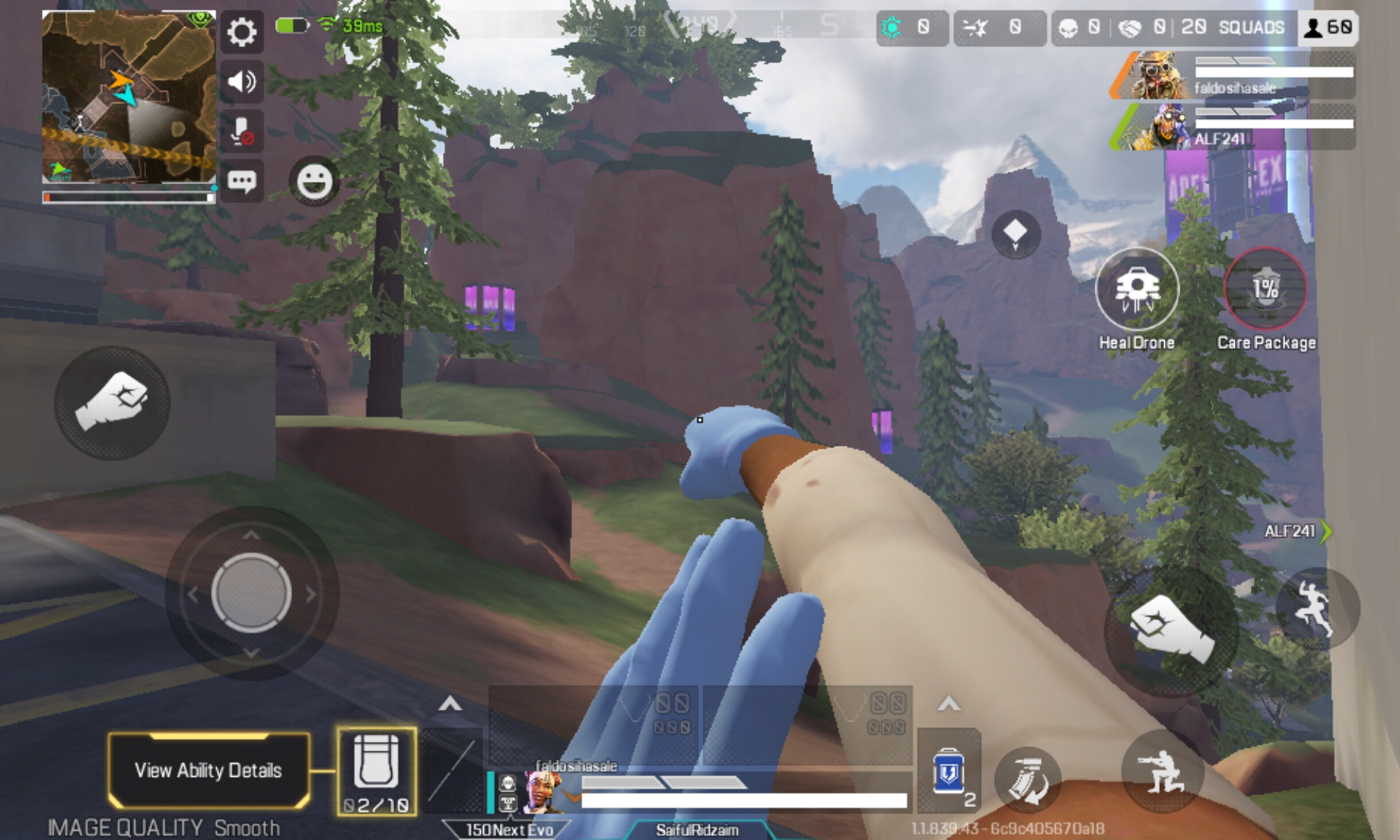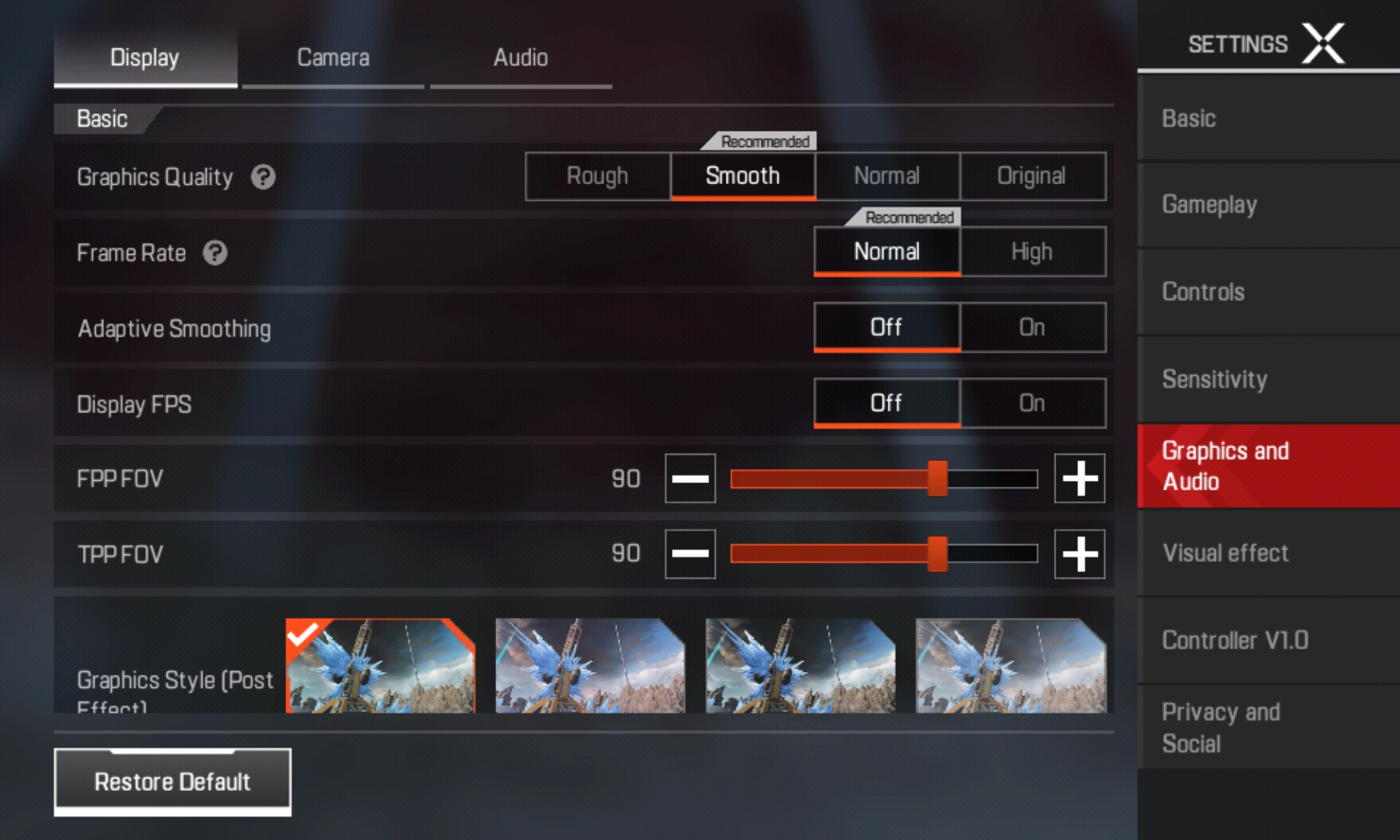 Apex Legends Mobile gameplay and graphics settings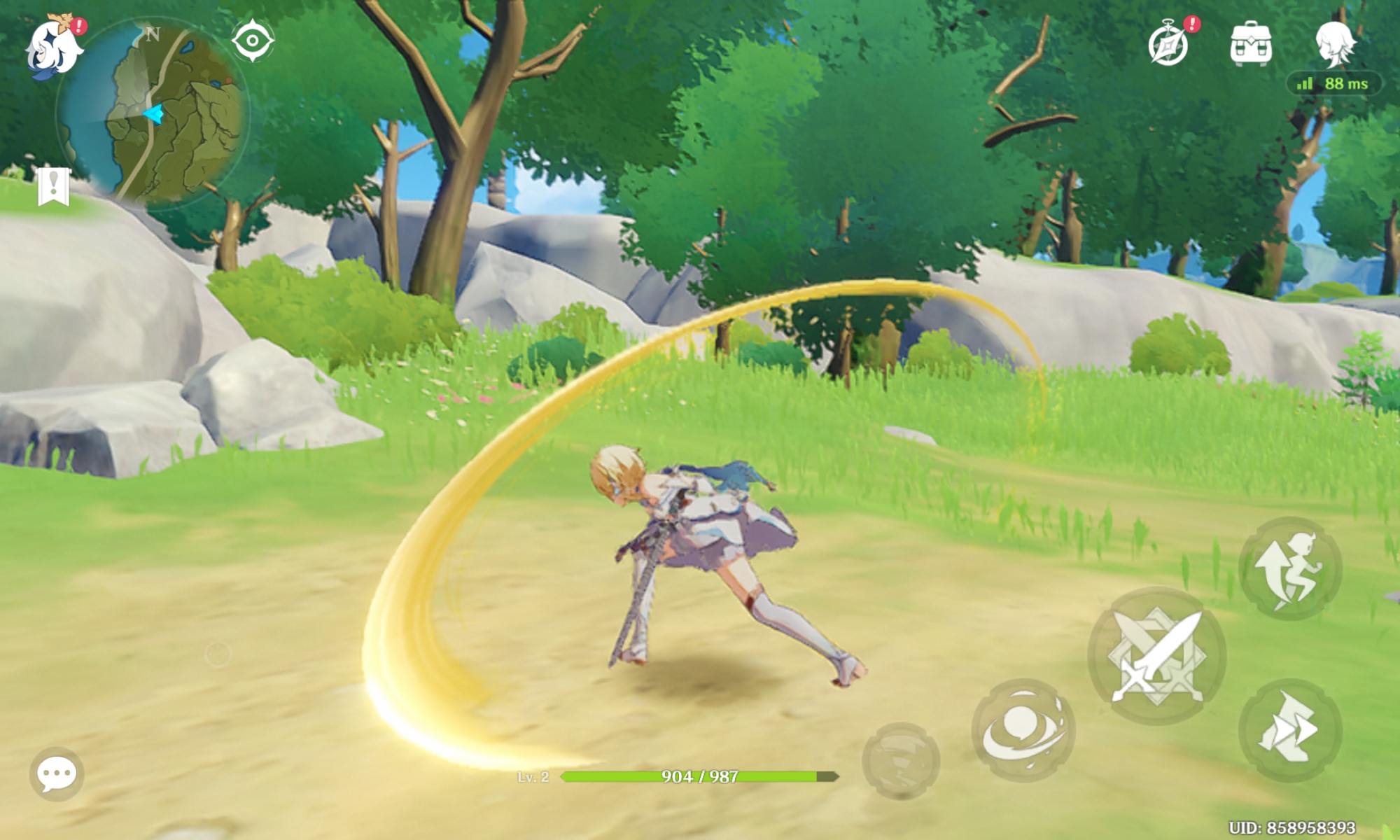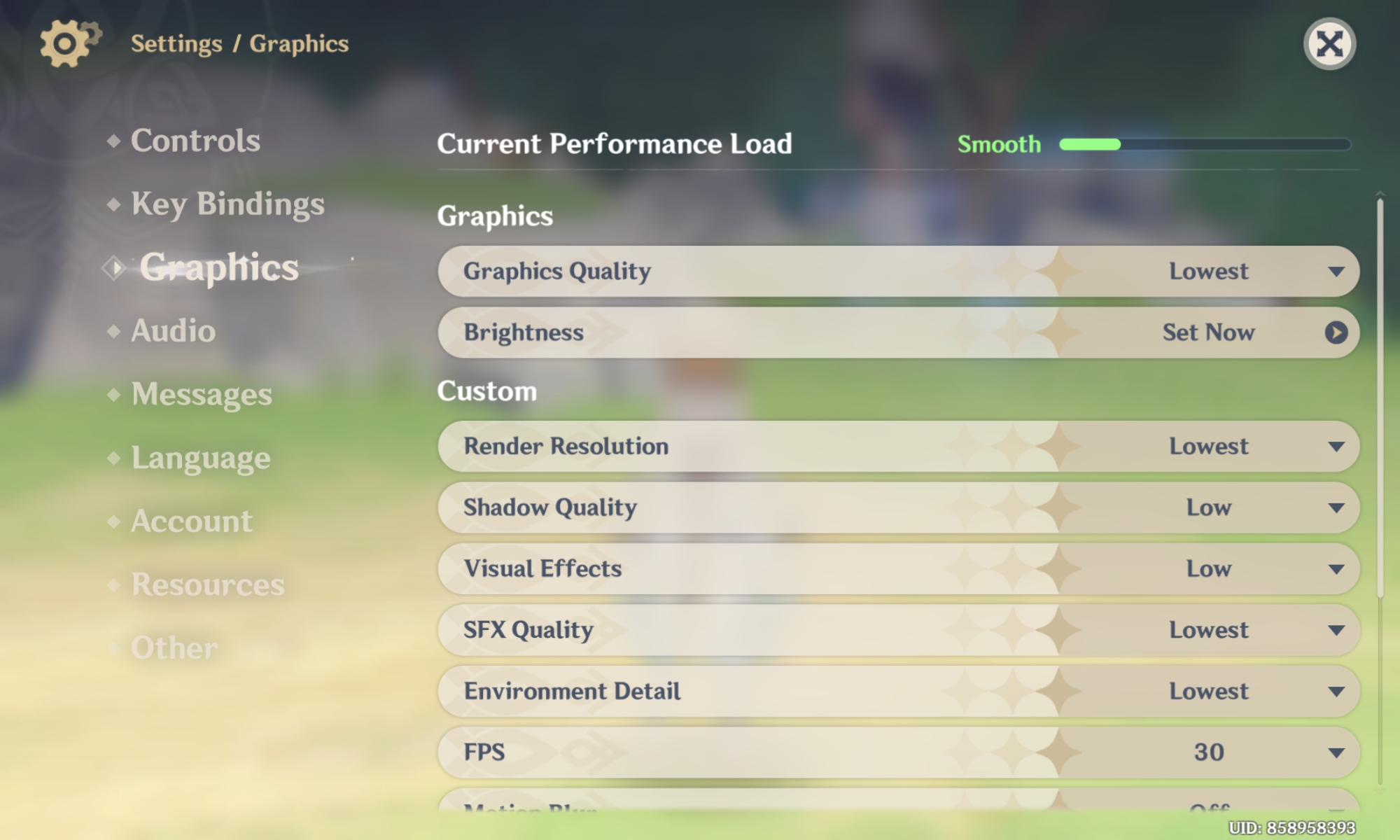 Genshin Impact gameplay and graphics settings
As mentioned, the Pad Air runs on OPPO's ColorOS for Pad 12.1. The latest Android version is already optimised for larger screens, but OPPO made the software even better with special features like Split screen, Flexible windows, Dual windows, and Smart Sidebar.
There's also a Multi-Screen Connect function, such as file drag and drop and clipboard sharing. Basically, when a phone is connected to the tablet, you can directly drag and drop photos and videos taken by the phone to the tablet for processing, making file transfers easier. Moreover, you can copy the text from one device and paste it onto the other.
The Pad Air is, for the most part, quite zippy when doing these multitasking features and doesn't get too hot while streaming or playing games. The base model is equipped with 64GB of storage which is good enough, but thankfully, there's a MicroSD slot for you to expand the storage if needed. Well, if you need more internal storage, do get the 128GB variant.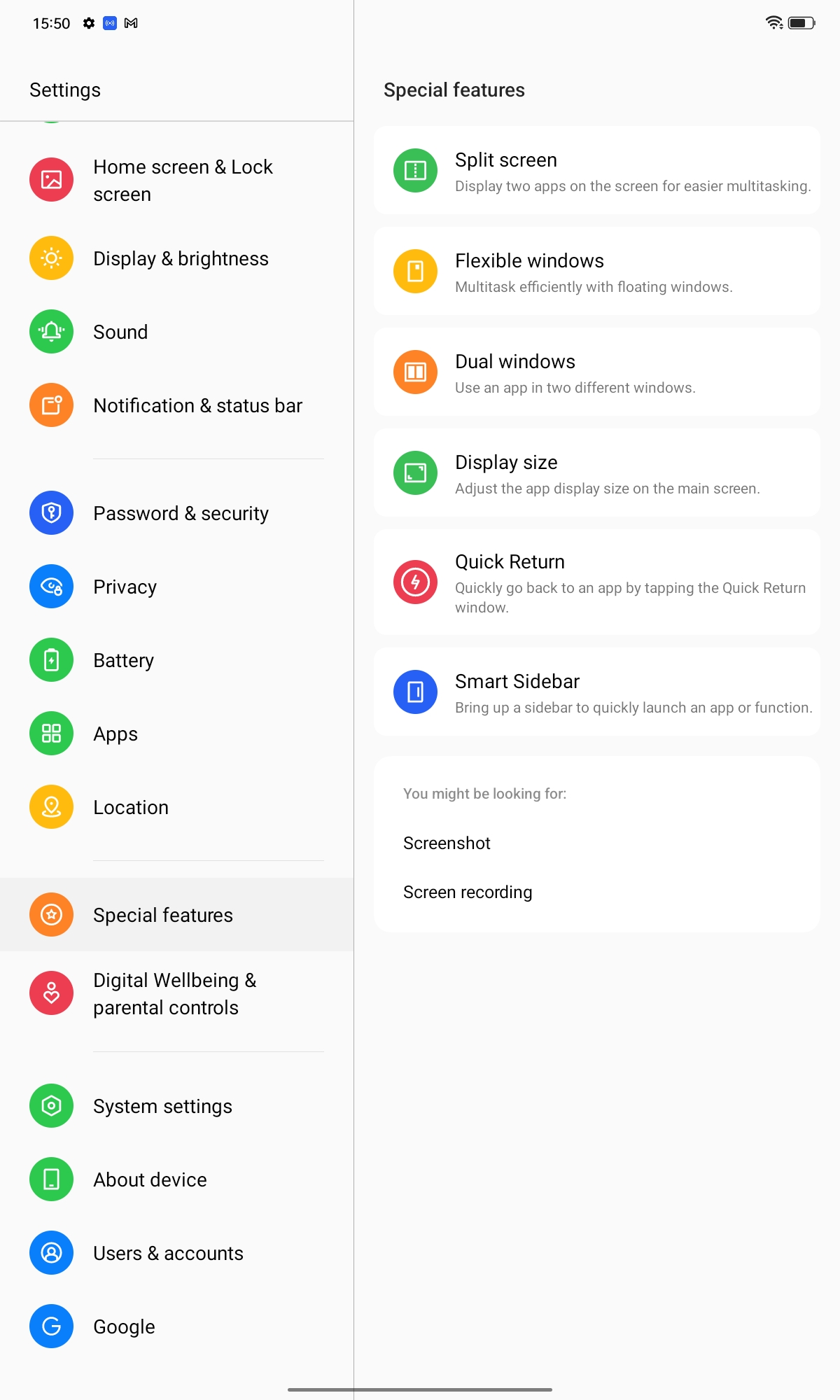 The special features that the ColorOS for Pad 12.1 offers in Settings
The Smart Sidebar feature makes it easier to initiate a Split screen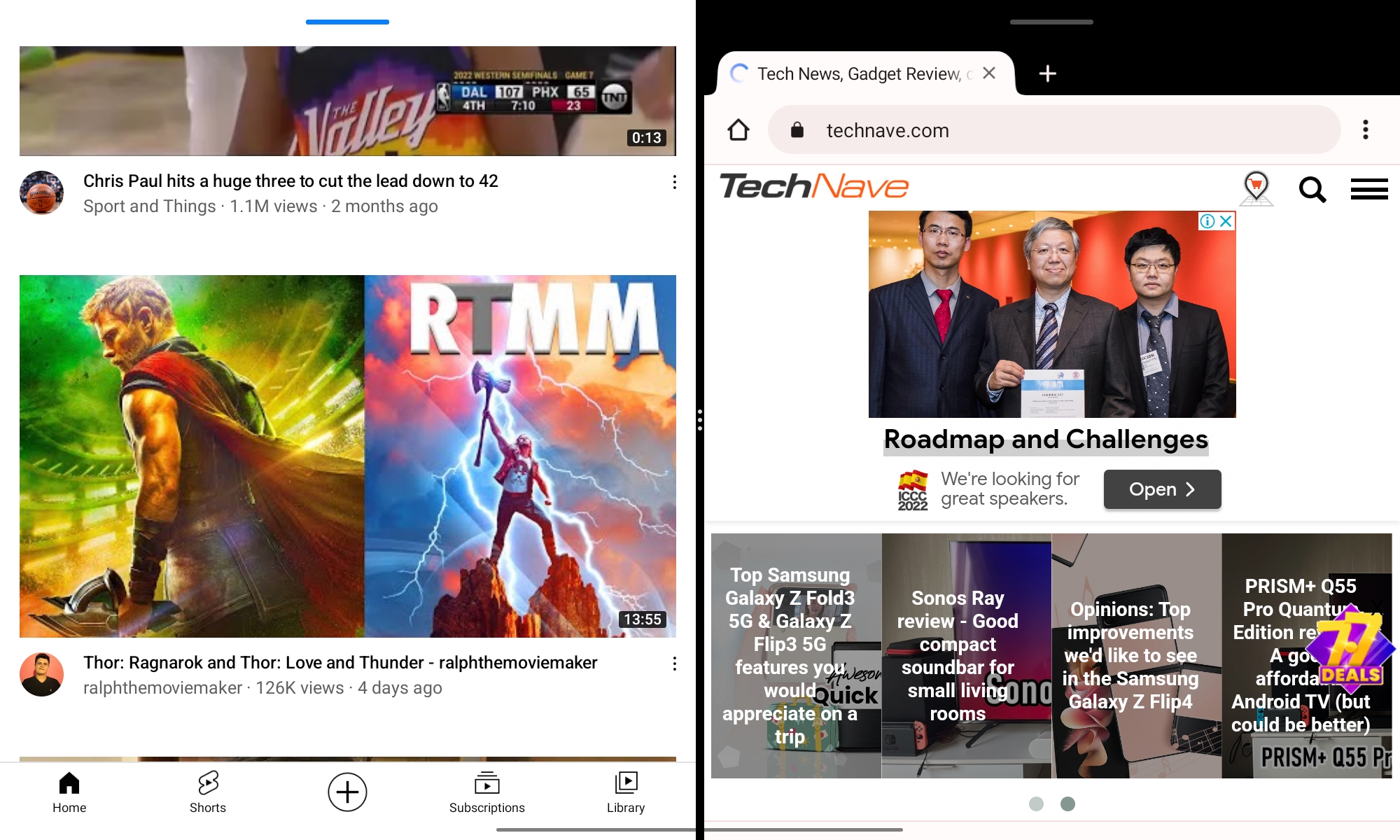 How a Split screen looks like on the tablet
As for battery life, you can easily get over 2 days on a single charge with intermittent to normal usage, but expect it to last about 1 day with heavy usage. The Pad Air comes with an 18W fast charger inside the box, which can recharge the tablet fully from zero in about 1 hour and 40 minutes through its USB-C port.
Like a lot of tablets out there, the cameras on the Pad Air are rather average, as taking photos is not the main point of a tablet. But the 8MP rear and 5MP selfie cameras can still take fairly good photos in well-lit conditions. The latter also provides decent quality for video calls. With its placement on the long bezel of the tablet, the selfie camera is perfect for Zoom meetings or other video-conferencing apps while in landscape mode.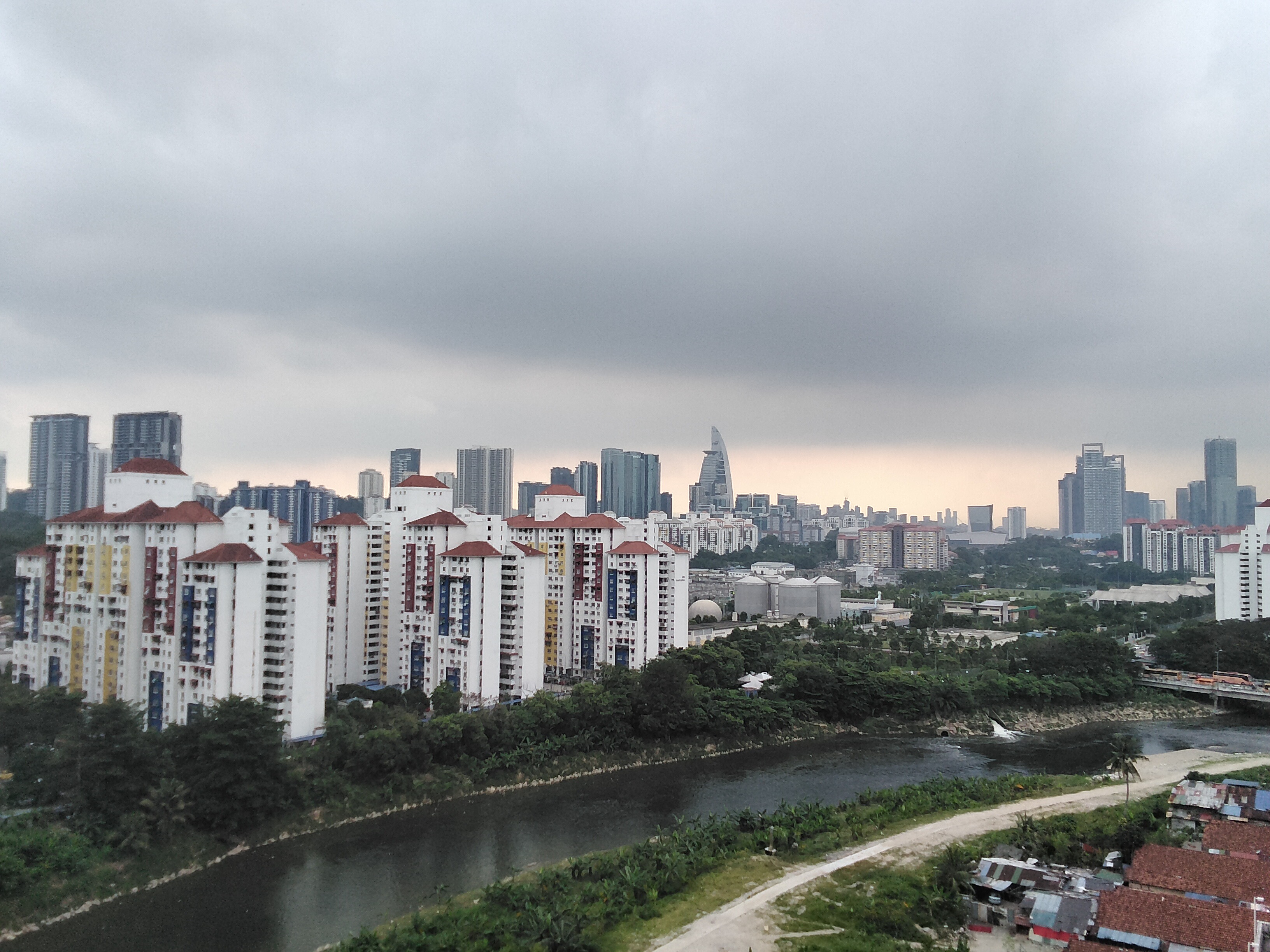 Sample shot from the 8MP rear camera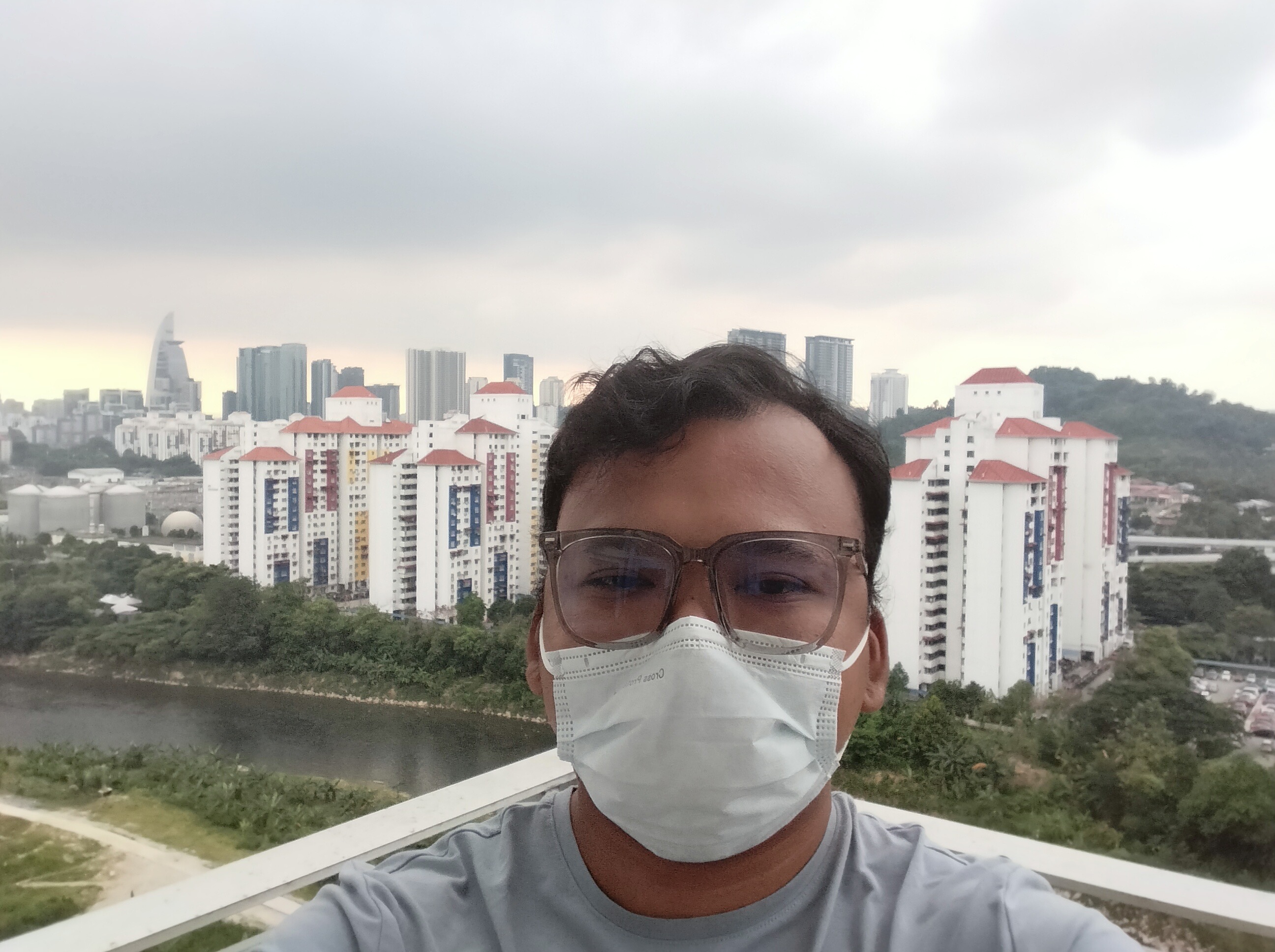 Sample shot with the 5MP selfie camera
All things considered, the Pad Air is a solid tablet that is competitively priced at just RM1099 for the 4/64GB variant and RM1299 for the 4/128GB configuration. Its large 10.36-inch 2K display, awesome speakers, sleek design, and good battery life make it an excellent tablet for most people.
If your budget is within this price range, you can't go wrong with the Pad Air. Nevertheless, one thing you should consider is whether you should spend more for a better overall tablet package with the Apple iPad (RM1499). While more capable, it is considerably more expensive, has a dated design with thick bezels, and iPadOS will definitely feel alien to you if you're only familiar with Android.
Another option in the Android tablet space is the Nokia T20 which, at the same price of RM1099, offers 4G LTE support. However, the screen and processor of the Nokia tablet are a downgrade from the Pad Air.
So, what do you guys think of the Pad Air? Share your thoughts with us in the comments below and as always, make sure to stay tuned to TechNave for more tech news and reviews such as this.
Tech Specs and Features
Here are the tech specs and features of the OPPO Pad Air:
10.36-inch 1200 x 1200 pixels LCD screen, 60Hz refresh rate, 5:3 aspect ratio, 80.5% screen-to-body ratio

Qualcomm Snapdragon 680 chipset

4GB RAM

64GB or 128GB UFS2.2 internal storage

8MP f/2.0 rear camera

5MP f/2.2 selfie camera

7100mAh battery

18W fast charging

Android 12 via ColorOS for Pad 12.1

Quad stereo speakers with support for Dolby Atmos

Colour - Fog Grey
Pros and Cons
Pros: Big 10.36-inch 2K display in an overall light and sleek package. Affordable price for the specs and an immersive, loud Dolby Atmos quad-speaker.
Cons: Standard 60Hz refresh rate screen. No 4G LTE or 5G support or a 3.5mm audio jack.
Summary: A feature-filled and stylish tablet that runs Android 12 OS (optimised for tablet).