OPPO R9s Min Chen Special Edition is sold out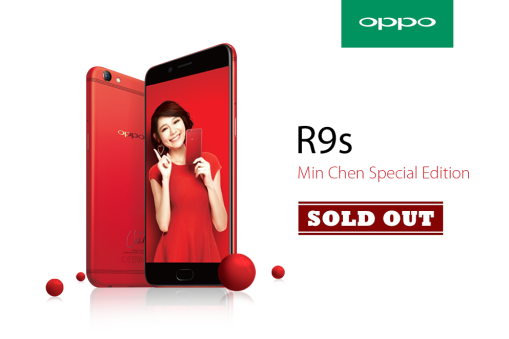 Remember the OPPO R9s Min Chen Special Edition sale last week? Well, OPPO Malaysia is pleased to announce that the limited edition device has been sold out. And get this, it was sold out within 20 minutes only.
If you happened to be one of the lucky customers who got it, congratulations! If not, don't worry as according to OPPO Malaysia, customers may continue to pre-order at any OPPO concept stores nationwide; do contact the stores first about the R9s Min Chen Special Edition availability before driving down there.
Like the original R9s, the special edition also feature the 16MP camera for the back and front. The rpice tag remains the same as well despite being more special with some extra stuff of Min Chen for RM1798.
With this, the company would like to give their thanks to all who has shown their love and support for the R9s. And just for reference, click here for the of concept stores and contact number.