OPPO Reno4 Pro: Putting the 65W Flash Charge, AI Color & Night Flare Portrait to the test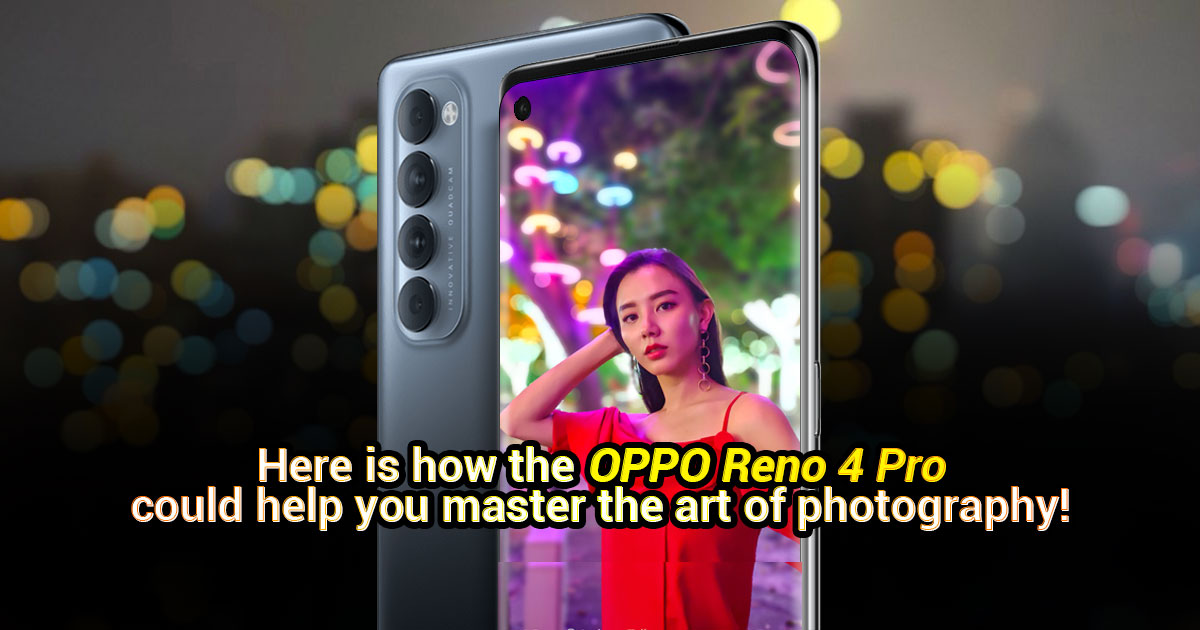 When the OPPO Reno 4 Pro (8GB+ 256GB) was unveiled in Malaysia at the price of RM2399, OPPO mentioned that the device could help even the most hopeless photographer capture amazing pictures with minimal effort. This is because the smartphone comes equipped with several camera-focused features such as the AI Color Portrait, Monochrome, Night Flare, Slowmo, and Ultra Steady mode.
But this begs the question, how do all the features mentioned above help a "Potato-grapher" such as myself take Instagram-worthy photos? Let's have a closer look at the OPPO Reno 4 Pro and see how the features work.
AI Color Portrait

Before (left) and after (right) AI Color Portrait mode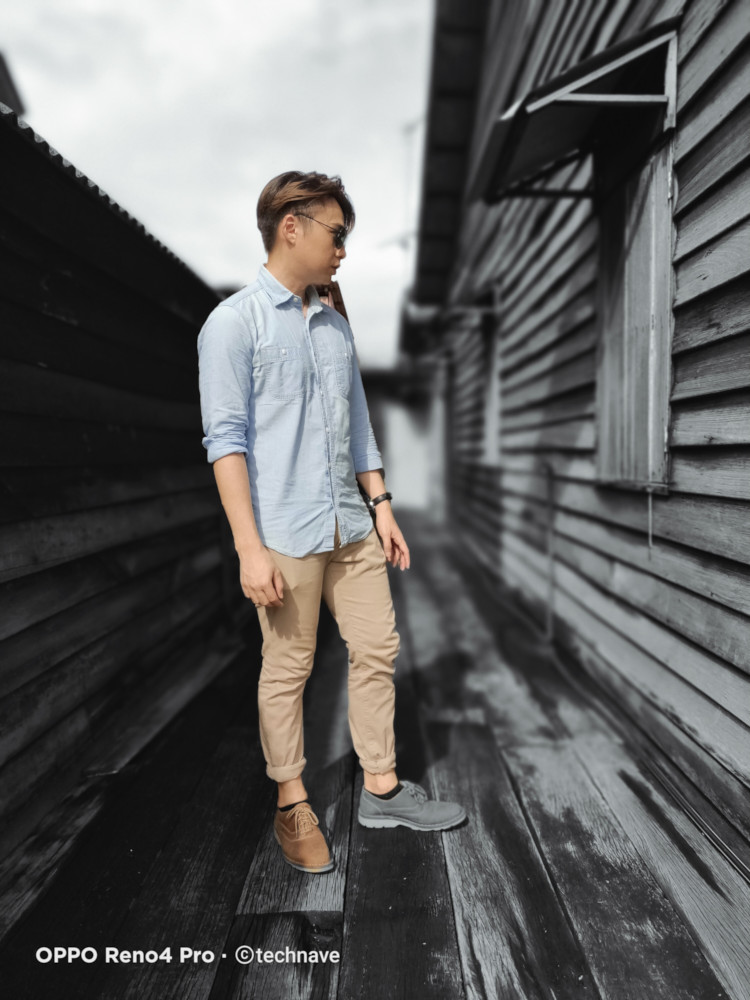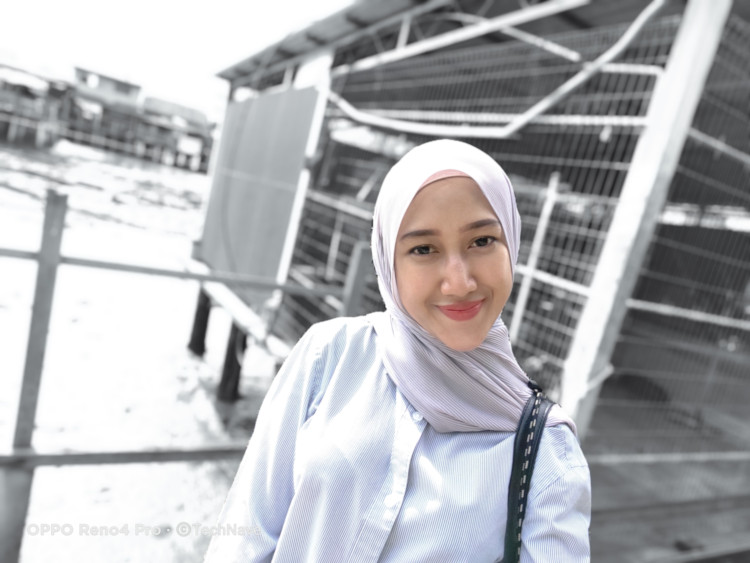 Starting off with the first feature, the AI Color Portrait helps focus on the subject by using AI to apply a monochrome filter to the background while leaving the subject in the foreground untouched. This feature can be very useful especially when you are shooting against a very colourful background, which could interfere with the aesthetic you're going for.
To use the filter, head over to Camera tap on Portrait, then tap on Filter before picking the Portrait Color Retention option. If you want to make the effect a lot more dramatic, make sure that the subject is wearing really eye-catching colours in order to stand out more.
Night Flare Portrait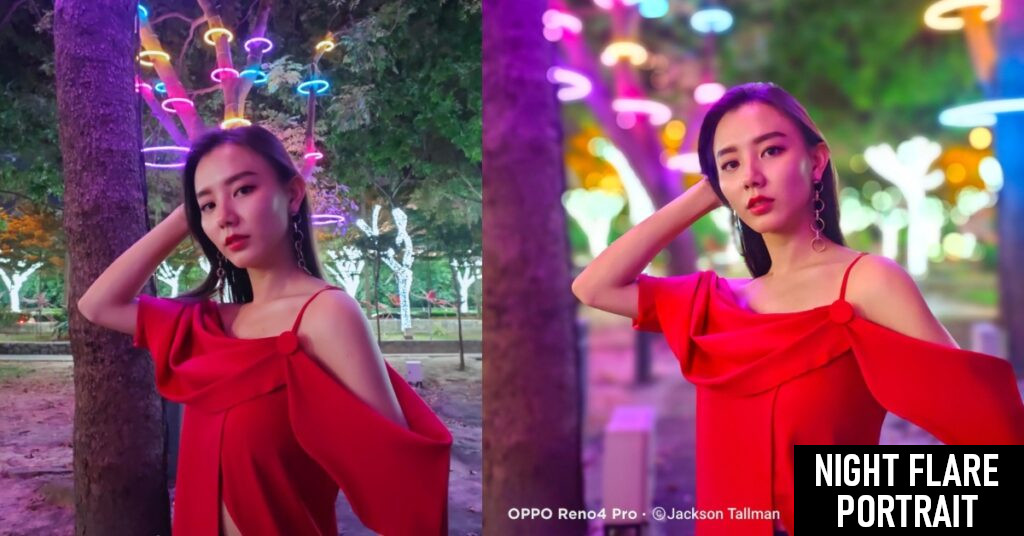 Before (left) and after (right) Night Flare Portrait mode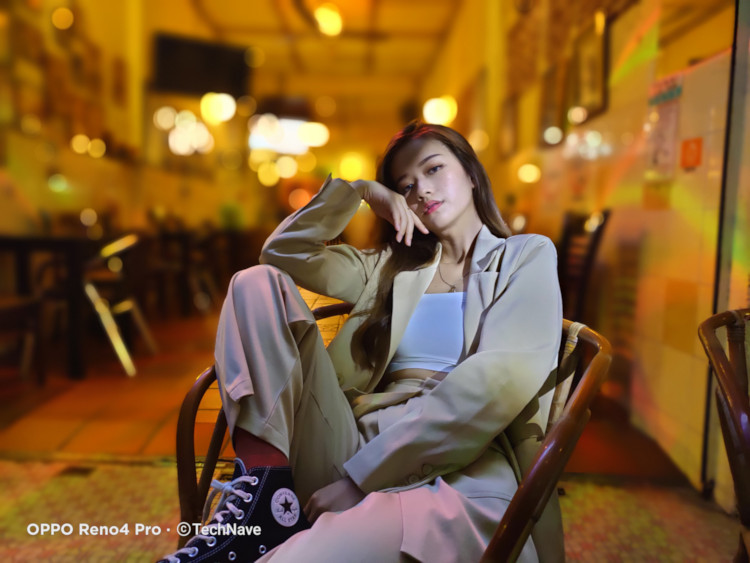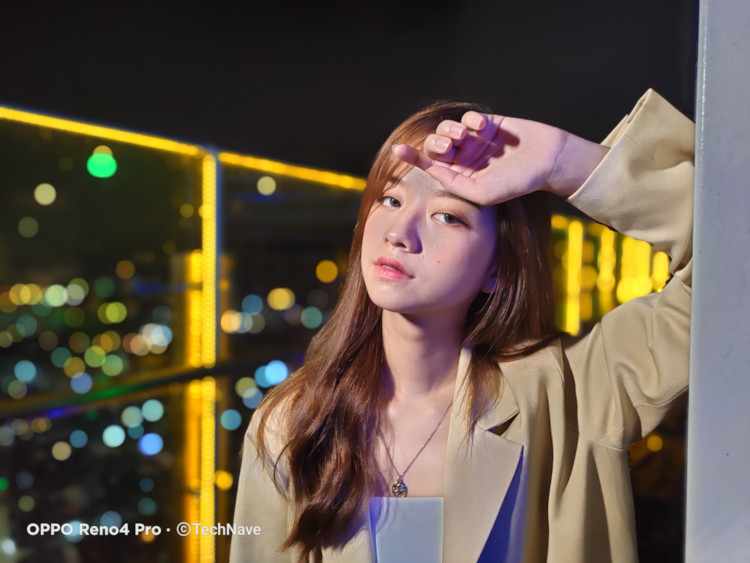 Next, there's the Night Flare Portrait, which provides a beautiful bokeh effect in the background while taking portrait pictures. Just like the AI Color Portrait, the Night Flare Portrait uses AI to identify the lights in the background and blur them out while keeping the subject in focus.
If you're interested in using this filter, it can be found on the right of the Portrait Color Retention feature in the camera app. With this feature in your hands, you can let your creativity shine in your photography anywhere and anytime (even in your own backyard). Some #protip - try placing a few candles behind the subject while having the Night Flare Portrait turned on to achieve the same effect.
960FPS slow-mo
If taking videos is more your thing, the slow-motion feature on the OPPO Reno 4 Pro is another great way to express your artistic side by giving you the option to slow fast-moving objects down to almost a complete stop. With 960FPS, you can easily spot individual water droplets from water fountains, falling snow, fireworks and more.
Don't be afraid to experiment to see what looks great when viewed in slow-motion. Here's an idea, try popping a water balloon filled with small amounts of paint and record it on slow-motion to see how pretty it is when slowed down.
Ultra Steady Mode
Last but not least, there's the Ultra Steady Mode to help reduce the camera shake while taking videos. The aforementioned feature can be very useful especially when you're required to record a video while walking, in the car, or in our case, while riding a horse.
But that's not all, the Ultra Steady Mode is available on both the front, as well as the rear camera. With that in mind, this makes the OPPO Reno 4 Pro an excellent device for those who take vlogs on a daily basis.
65W SuperVOOC 2.0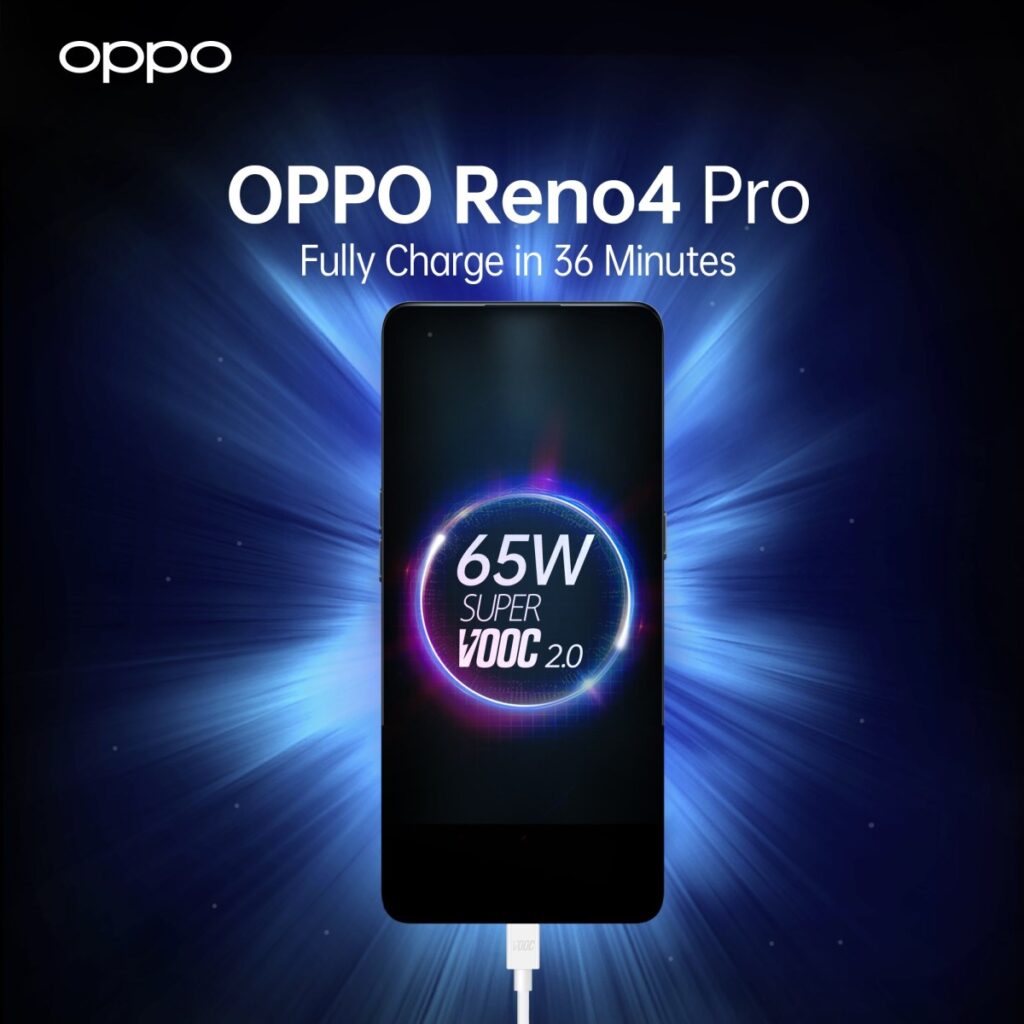 Of course, having all those features would not matter if the smartphone does not have any battery in the first place. Which is why the OPPO Reno 4 Pro comes equipped with the 65W SuperVOOC 2.0 technology that lets you fully charge the smartphone in just 36 minutes.
But that's not all, if you're in a rush, you can just charge the phone for 5 minutes which is more than enough to give you up to 4 hours of Youtube watch time. Furthermore, if you were to let it charge for 10 minutes, you'll be able to bring the battery of the smartphone up to 49%. Also, you don't have to worry about your phone blowing up while you charge as the Reno 4 Pro is certified in both TÜV Rheinland Full Care Display Certification and Safety Charging System.
ColorOS 7.2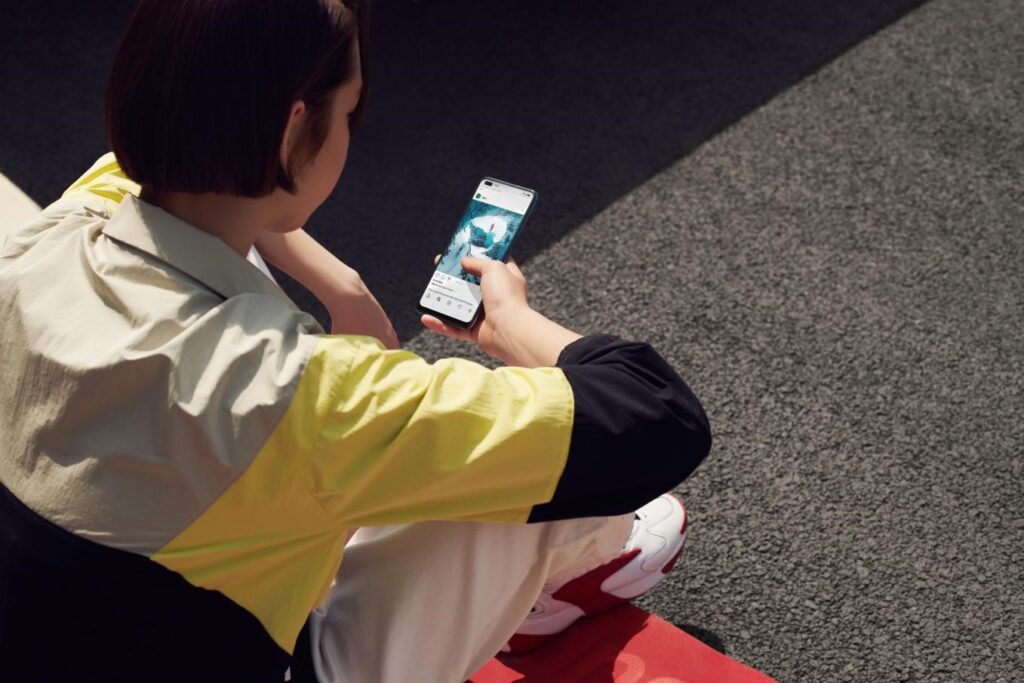 Other than that, the smartphone also runs on the ColorOS 7.2 which provides not only a beautiful interface but it also improves the overall performance of the smartphone by up to 30%. Furthermore, it comes with several features unique to the ColorOS ecosystem such as Private Safe, App Lock, Digital Wellbeing, Smart Sidebar and more for an enjoyable, fast and safe experience when using the Reno 4 Pro.
When combined with a 3D curved screen display that's capable of reaching up to 90Hz with 180Hz touch sampling rate as well as the Qualcomm Snapdragon 720G with 8GB of RAM + 256GB ROM, it makes the smartphone an absolute joy to use on a daily basis. Not only that, but all these hardware is also housed inside an elegant looking 7.7mm thick body which weighs only 161g.
You can get the OPPO Reno 4 series from only RM1699!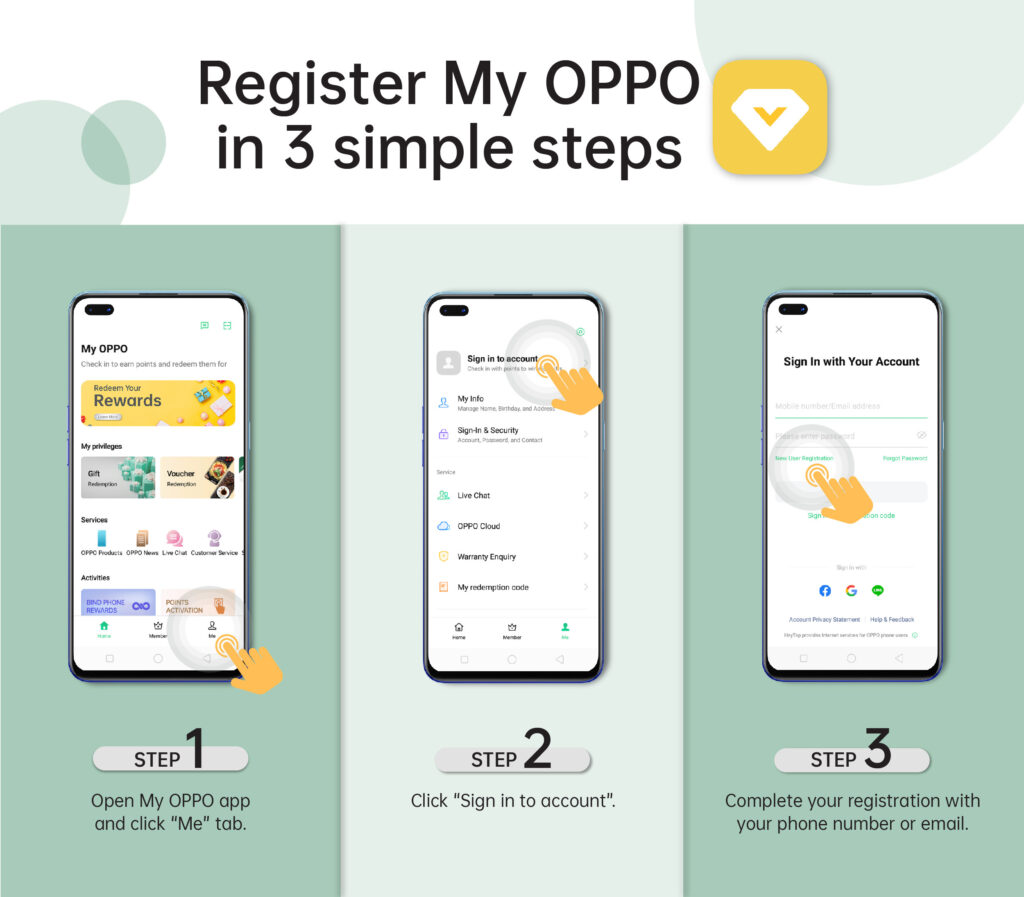 That being said, if you are interested in getting the OPPO Reno 4 series, the smartphone is available from the price of RM1699 for the Reno 4 while the Reno 4 Pro is priced at RM2399. You can purchase the aforementioned smartphones via OPPO's flagship stores located across Malaysia, OPPO official website, as well as e-commerce websites such as Lazada and Shopee.
In conjunction with a partnership between OPPO and KLOOK, the first 2000 customers who purchased the OPPO Reno 4 Pro via the My OPPO App will be eligible for a KLOOK coupon worth RM100 as well as a 6-month 120GB OPPO Cloud on the My OPPO app for free. But that's not all, those who received the coupon could also stand a chance to win a 3 day 2 night stay at Taaras Beach & Spa Resort.
In addition to that, OPPO will be picking 10 lucky winners to get free tickets to Sunway Lagoon Theme park, as well as a 1-night stay at the hotel. Other than that, the My OPPO App offers various discounts on selected products as well as loyalty points, which you can use to exchange for more discounts as well as coupons.
With all that said, do you think the OPPO Reno 4 Pro's camera features will help users take an Instagram-worthy picture? Head over to OPPO's official website if you want to find out more information in regards to the device and for more updates like this, stay tuned to TechNave.com.
Oppo Reno 4 Pro Specs & Price >