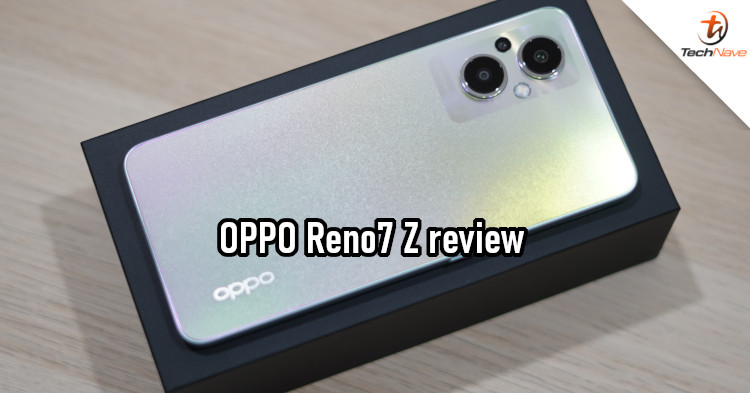 The OPPO Reno7 series consists of the OPPO Reno7 and OPPO Reno7 Pro. But as you might know, those aren't the only models available to the series. Earlier today, OPPO also released the OPPO Reno7 Z 5G in Malaysia. So, what does the OPPO Reno7 Z 5G offer to the average user? Let's take a look!
Design - A premium look and shine that attracts
The OPPO Reno7 Z has a flat back and flat edges, giving it a sleek appearance that feels premium. Plus, the unit we got to review was the Rainbow Spectrum variant. It's easily the better option over the black colour, as it gives you that shifting rainbow effect when you tilt the phone at various angles.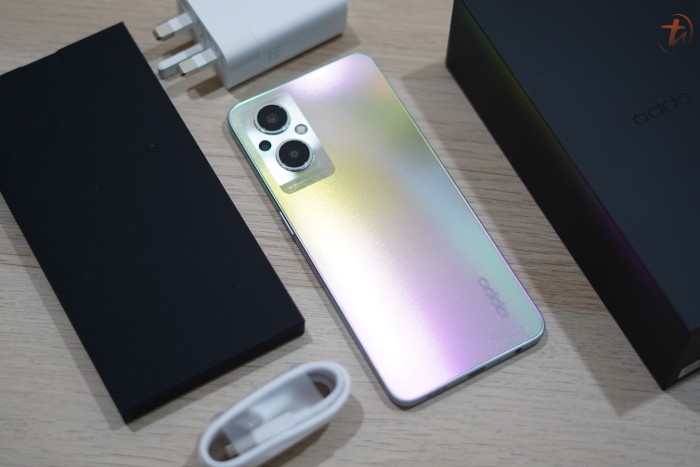 Everything inside the box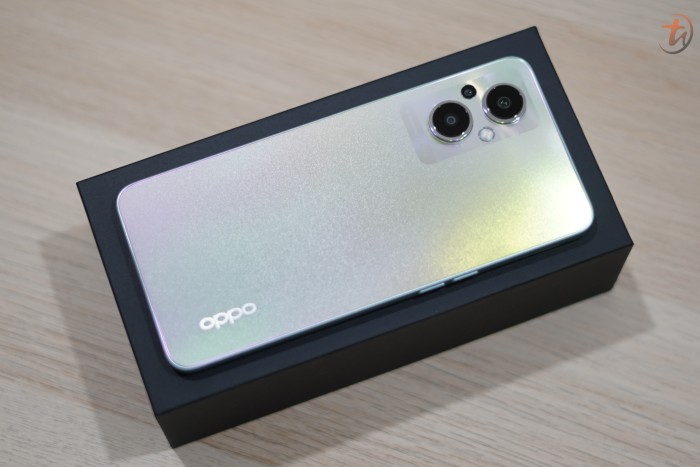 Looks glossy, but the back has a matte texture to it!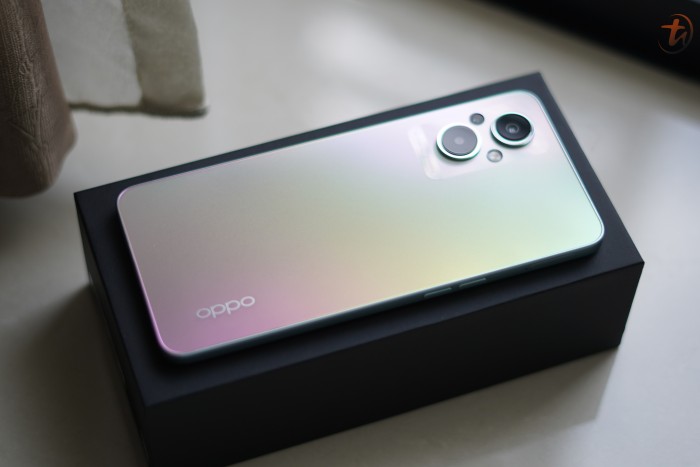 See how the colours shift when you tilt it at a different angle?
This phone fits well in our hands
Great screen-to-body ratio
Punch-hole for the front camera on the top-left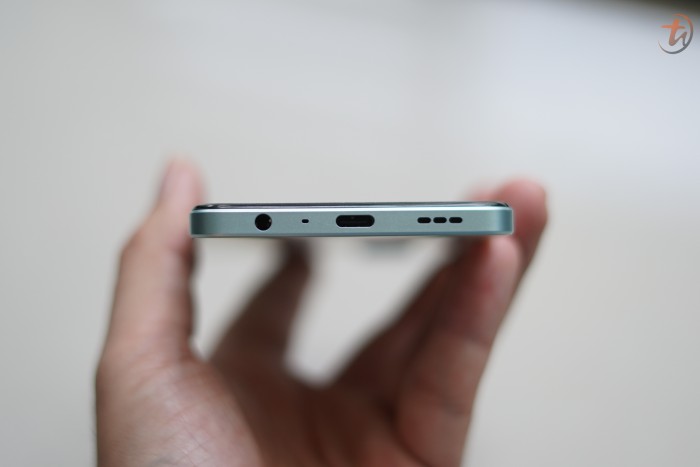 Audio jack + USB-C port + speaker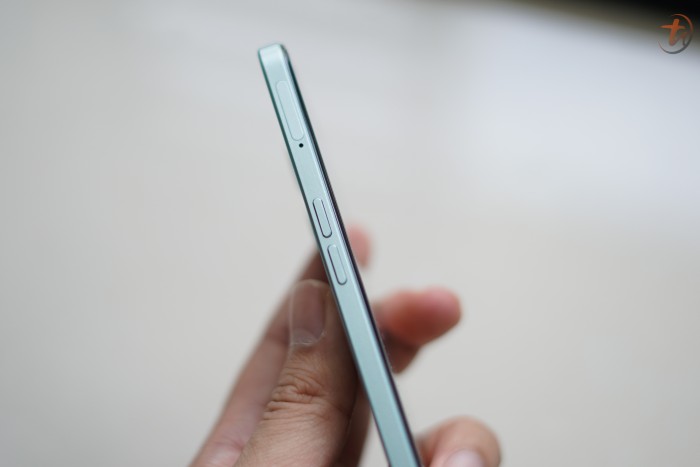 The volume buttons are on the left with the SIM tray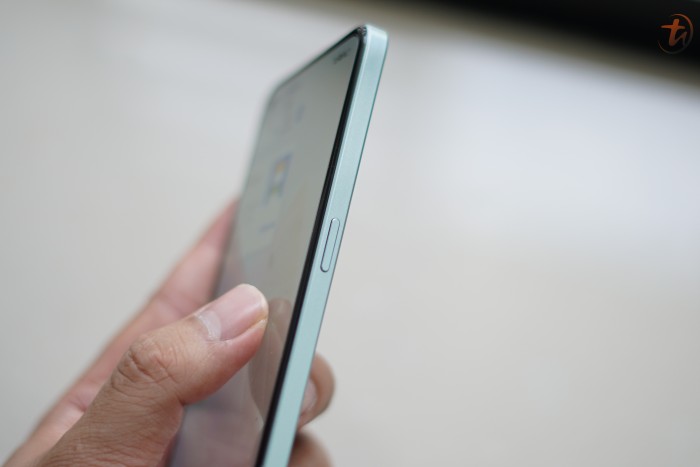 Just the power button here this time
Besides the overall look, the phone also felt great in our hands. It comes with this 3-layer texture that gives it a matte feel yet maintains a glossy shine too. The camera module's design also helps make the whole back design look super classy. On top of that, the Reno7 Z is ultra-slim and lightweight.
The camera module consists of a wide-angle main camera and macro camera in a vertical alignment, plus the depth sensor and LED flash in between in a horizontal alignment. As you can see, the first two cameras are quite large. However, the camera bump isn't too bad. This means that you can skip the rubber case if you love the colour and texture. But do use it if you want to protect the lenses, as they might scratch easily due to the design.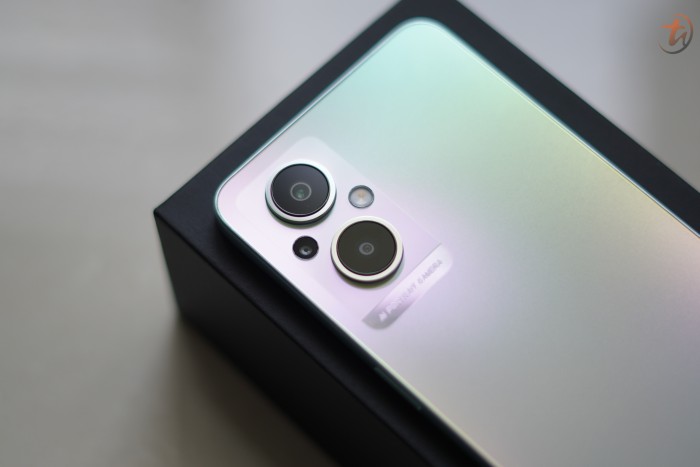 The large cameras are quite prominent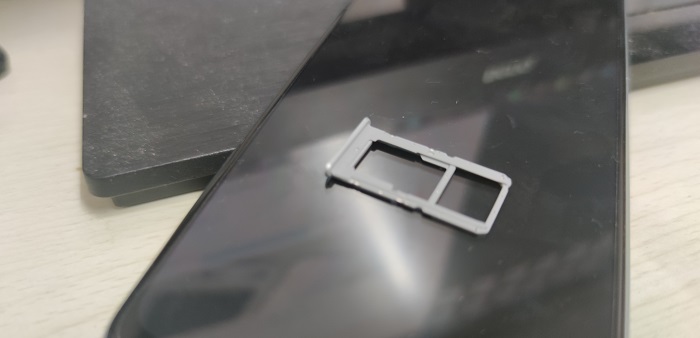 The SIM tray supports two SIMs, or 1x SIM + 1x microSD card
On the left and right sides, we have something outside of the norm too. While the power button is on the right, OPPO opted to place the volume buttons on the left with the SIM tray. At the bottom is a 3.5mm audio jack, USB-C port, and speaker.
Tech specs & features - Everything a regular Joe needs
Here are the tech specs for the OPPO Reno7 Z 5G:
6.43-inch OLED, 1080x2400 pixels, 60Hz refresh rate, 600nits brightness
Qualcomm Snapdragon 695 5G chipset
8GB LPDDR4x RAM, additional of up to 5GB with RAM expansion
128GB UFS 2.2 storage
64MP OmniVision OV64B main camera + 2MP GalaxyCore GC02M1 macro camera + 2MP GalaxyCore GC02M1B depth sensor
16MP selfie camera
4500mAh
Fast charging with 33W SuperVOOC
Cosmic Black & Rainbow Spectrum colours
Under-display optical fingerprint scanner
Dimensions - 159.9 x 73.2 x 7.5 mm, Weight - 173g
From the list of tech specs, you can see that the OPPO Reno7 Z improved in some areas. Compared to the OPPO Reno6 Z, this year's model uses the Snapdragon 695 5G chipset. It promises better performance and battery life, which is great for overall use. The 8GB of LPDDR4x RAM and 128GB UFS 2.2 storage is the same, but there's not much to comment on there.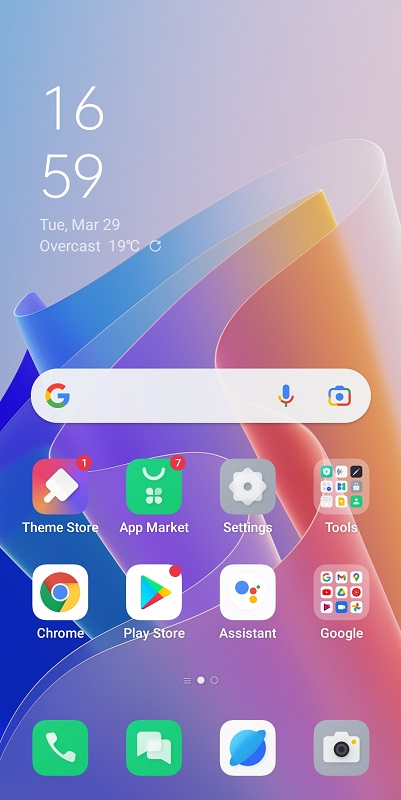 ColorOS 12 based on Android 11
On the other hand, it also has a notable downgrade. While last year's model came with a 32MP selfie camera, the Reno7 Z features a 16MP front camera instead. It's not a big deal for most people, but selfie lovers can expect a decrease in image detail.
The display is a 6.43-inch AMOLED screen, which has a resolution of 2400x1080 (FHD+) and a refresh rate of 60Hz. It also comes with an under-display optical fingerprint reader. From what we can tell, this is essentially the same display used on the Reno6 Z. But since it's an OLED panel, the colours and contrast are great so it's all good.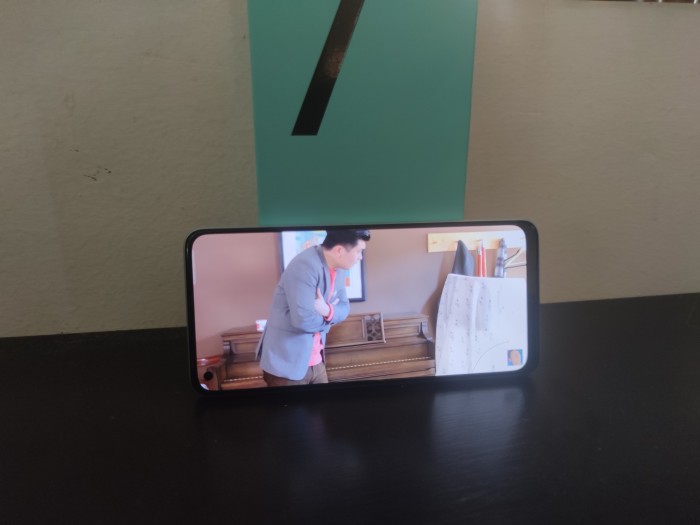 The AMOLED screen is good, no high refresh rates though
Some useful functions can be found in the settings
There are some nifty functions in the phone's settings menu. One of them is Breathing Light, which lets you control how the two rings of light around the large cameras work. You can set it to light up when it's charging, or if you get a phone call. There's also the Flexible window that lets you turn a recent window into a pop-up floating window, useful for when you want two apps/windows open at a time.
In the camera app, you get quite a variety of useful features. It includes night, slow-mo, time-lapse, panoramic, and macro modes. If you want to take selfies, the Bokeh Flare Portrait feature in Portrait mode is also there. But if you want more manual control, Expert mode lets you adjust the shutter speed, aperture, ISO, white balance, and exposure level. The video recording is bog-standard though, as the only setting you can configure is the resolution (720p or 1080p).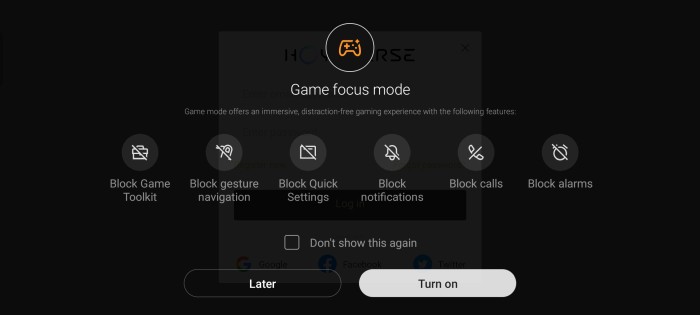 The game mode does the usual stuff like block notifications
Another notable feature of the phone would be the Games mode, which lets you block out all notifications when you're gaming. It also provides you with a faster way to launch your mobile games. There are also a bunch of useful pre-installed apps like Netflix, WhatsApp, Lazada, and more. But there are also a lot of not so useful bloatware. Fortunately, you can uninstall most of them.
As for the security features on the phone, there is an under-display fingerprint reader and face unlock. We found the fingerprint sensor the most expedient unlocking method for this phone. It even lets you lock selected apps or folders, which could be useful for business users. You could also use face unlock, which works fast enough. However, it won't work if you're wearing a face mask.
Performance - No slouch in mobile photography
Geekbench CPU benchmark & 3DMark Wild Life benchmark
Compared to the Pro model, the OPPO Reno7 Z might not be that powerful of a phone. Fortunately, this mid-range device not only looks good but is also an affordable way to get your first 5G phone. Moreover, the Snapdragon 695 chipset performs well in most tasks. It scored 687 and 1998 on Geekbench's single and multi-core tests, which is decent and about what you'd expect for the CPU performance.
On the other hand, it's not a phone you want to use for mobile gaming. It only managed a score of 1218 on 3DMark's Wild Life test. Overall, you could play low-end titles like PUBG Mobile with little issue. But Genshin Impact will be limited to lower frame rates and video quality, which is a core attraction of the game. You can still enjoy 1080p videos on YouTube though, as the chipset is capable enough to handle most things without lag or stutters.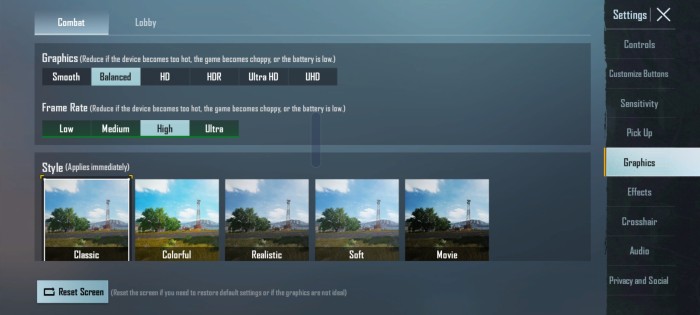 You could play lower-end games like PUBG Mobiles, but don't expect much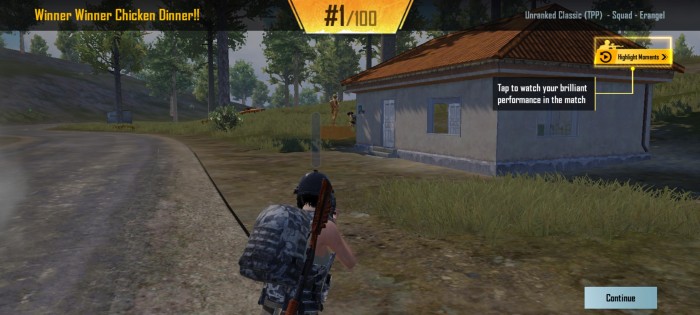 As you can see, the graphics look rather blocky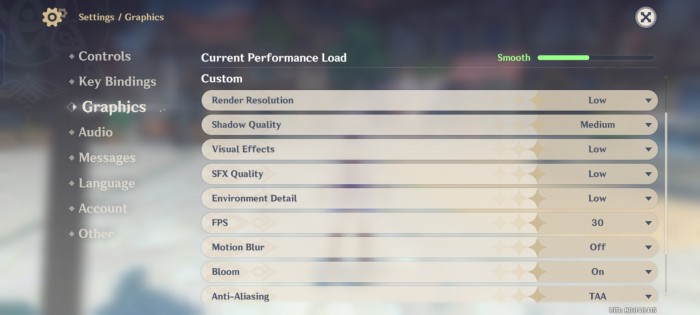 Genshin Impact is possible, but only with every setting turned all the way down
As we touched on earlier, the OLED panel produced good colours and contrast. Watching videos on YouTube was quite enjoyable as the colours were vibrant and the blacks were in sharp contrast. The speaker was loud enough to enjoy most videos too, but the audio quality isn't all that impressive, so we stuck to using headphones for videos.
Some people don't use their phone for the whole day, but it pays to know how long a phone can last on battery. The OPPO Reno7 Z has a 4500mAh battery, large enough to last an entire day. A 1-hour 1080p video on YouTube drained the battery by 9%, so you could binge-watch for up to 11 hours if you want to. In terms of charging, the 33W charger managed to restore 67% of the battery in 45 minutes and 85% of the battery in about an hour.
Battery at 10% and charging starts at 7:03 pm. Recharged 67% in 45 minutes, 85% in roughly 1 hour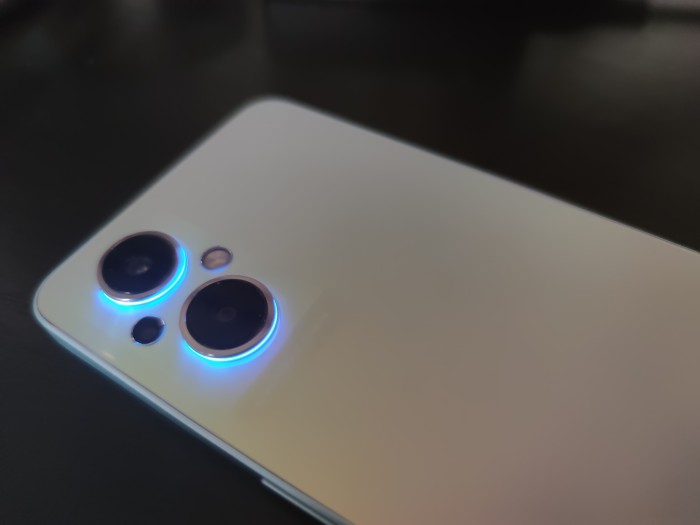 These LED 'rings' light up when the phone charges
Next is what most OPPO fans expect from a Reno series smartphone – mobile photography. Its main camera delivers detailed photos under sunlight, providing the most natural contrast and colours in my opinion. You'll get better contrast with HDR enabled, but the colours become noticeably more saturated. AI enhancement mode is the same, though the photo would look more natural than HDR mode. You can scroll down to check out a few sample photos we took.
The various features available to this camera helps you take a variety of different photos too. Night mode is a much-appreciated staple by now, allowing you to take photos with greater contrast and detail even in low-light areas. For those who love taking selfies, Bokeh Flair Portrait and AI Color Portrait are both great too. The macro mode wasn't very impressive, but we did like the Dual-View Video mode.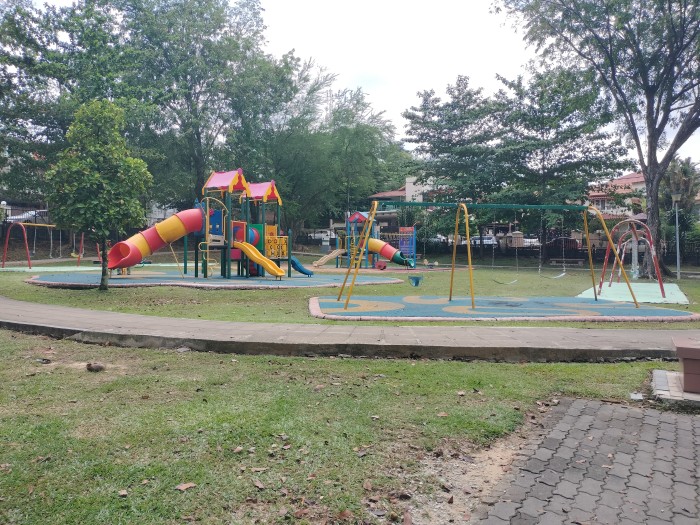 Normal mode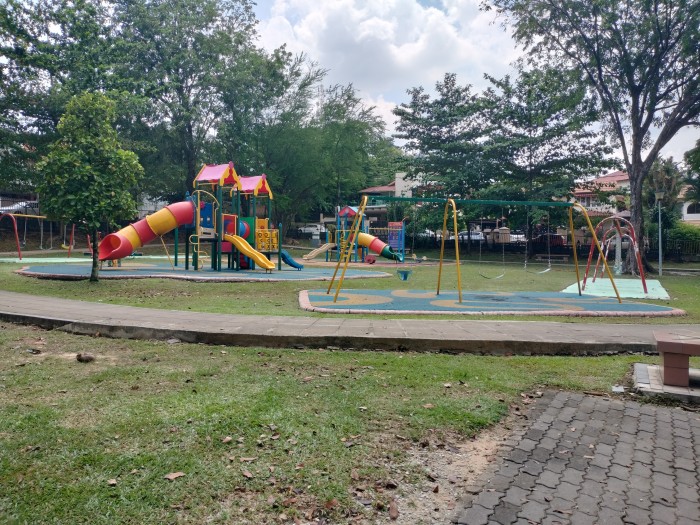 Normal mode + HDR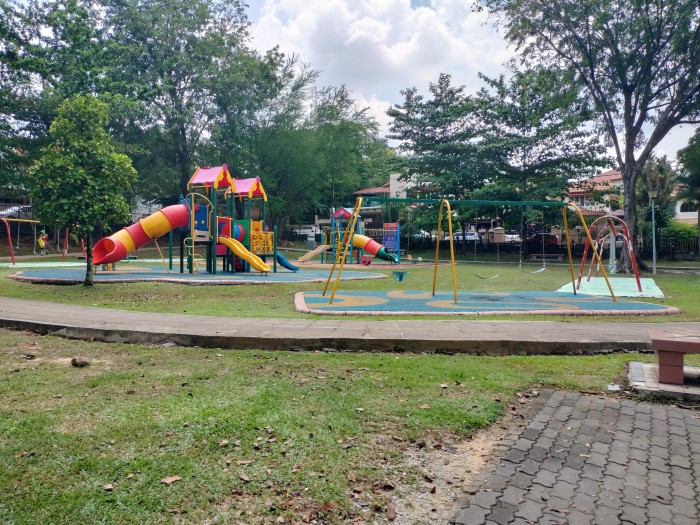 Normal mode + AI enhancement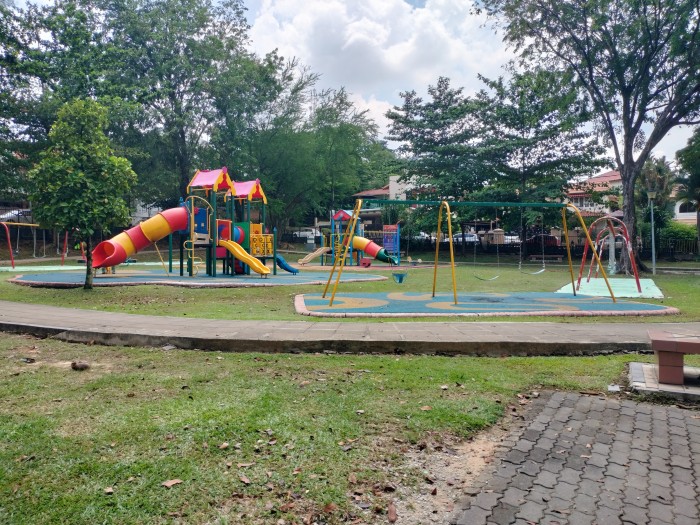 64MP mode (higher pixel count)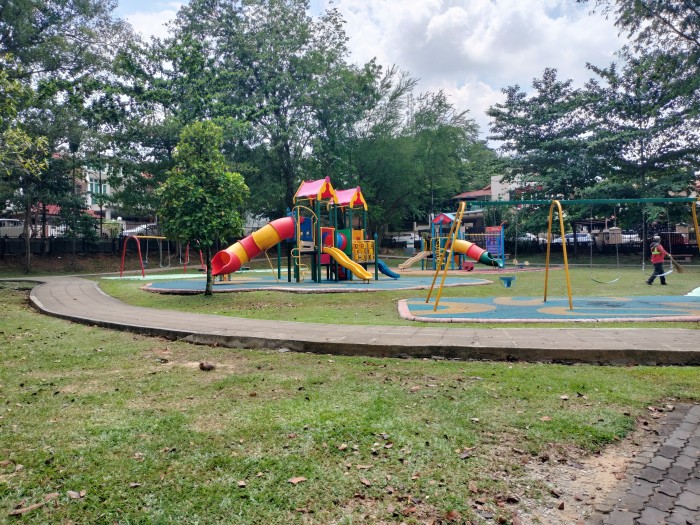 1x zoom - Target is the play area in the middle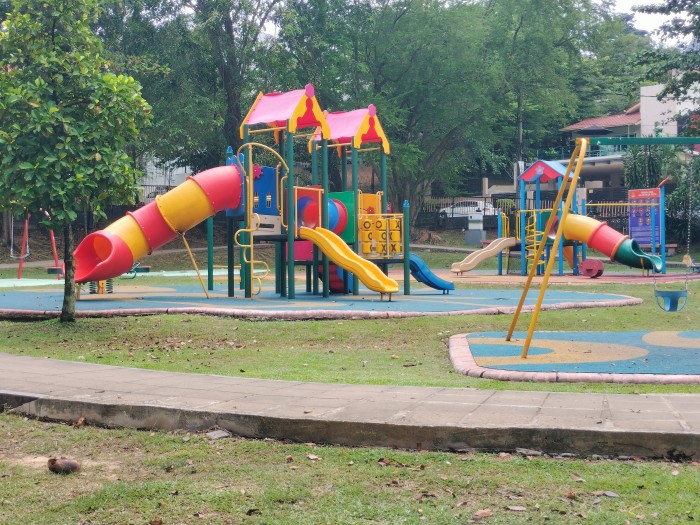 2x zoom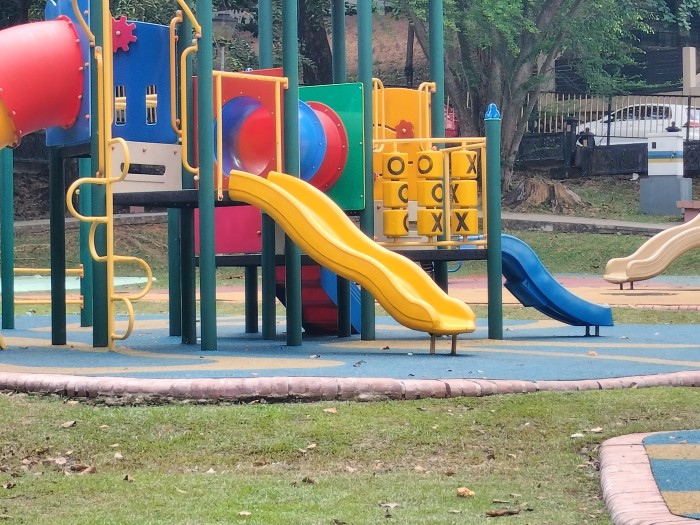 5x zoom - Image detail still good, no blurriness
Selfie modes - AI Portrait & Bokeh Flair Portrait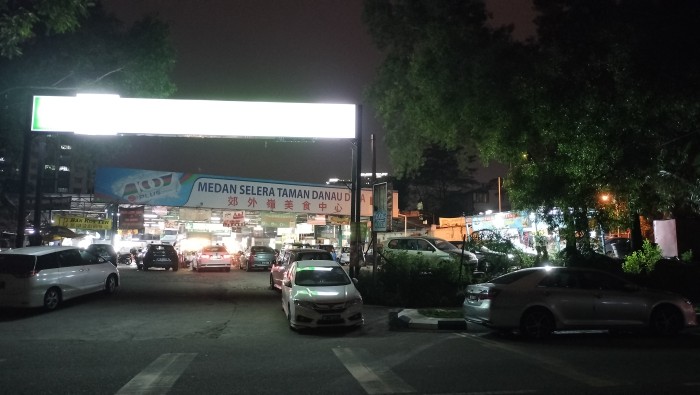 Night mode disabled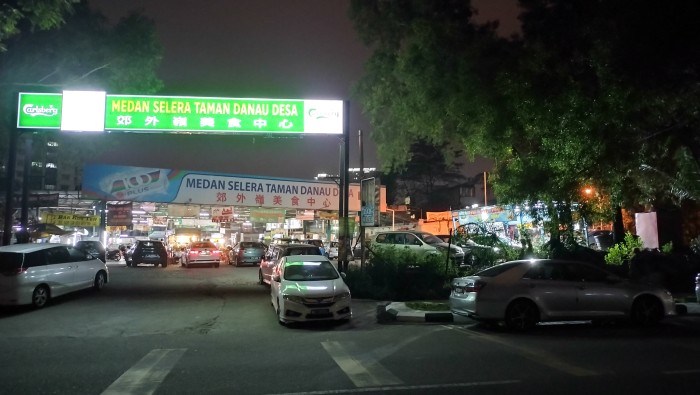 Night mode enabled
Conclusion - Looks great, works well
With so many mid-range phones available, picking the right one can be tricky. Most of them have trade-offs in one area or another, so it's hard to find one with the right balance. The OPPO Reno7 Z isn't that great in general performance or gaming. But if you want an eye-catching mid-ranger with decent mobile photography performance, we'd say this phone is a solid choice.
However, its asking price of RM1699 means it's pricier than most mid-range phones currently available. The POCO X3 GT (RM1299) is more affordable if you want a gaming phone, while the OnePlus Nord N10 (RM1199) has comparable specs and performance too. Having said that, neither of those phones can beat the OPPO Reno7 Z in terms of design.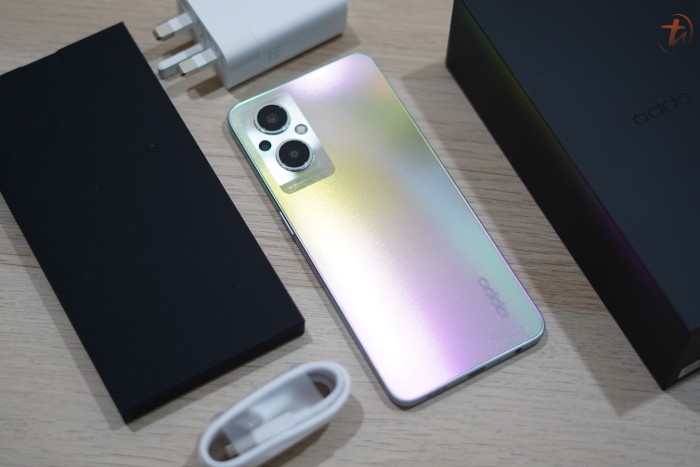 So, what's your impression of the phone so far? Would you pick the OPPO Reno7 Z 5G as your first 5G smartphone? Let us know in the comments, and stay tuned to TechNave for more reviews like this!